U19s Medal in Doubles at 2022 ITTF Pan Am Youth Championships
U.S. U19 girls take gold and silver in doubles at the 2022 ITTF Pan American Youth Championships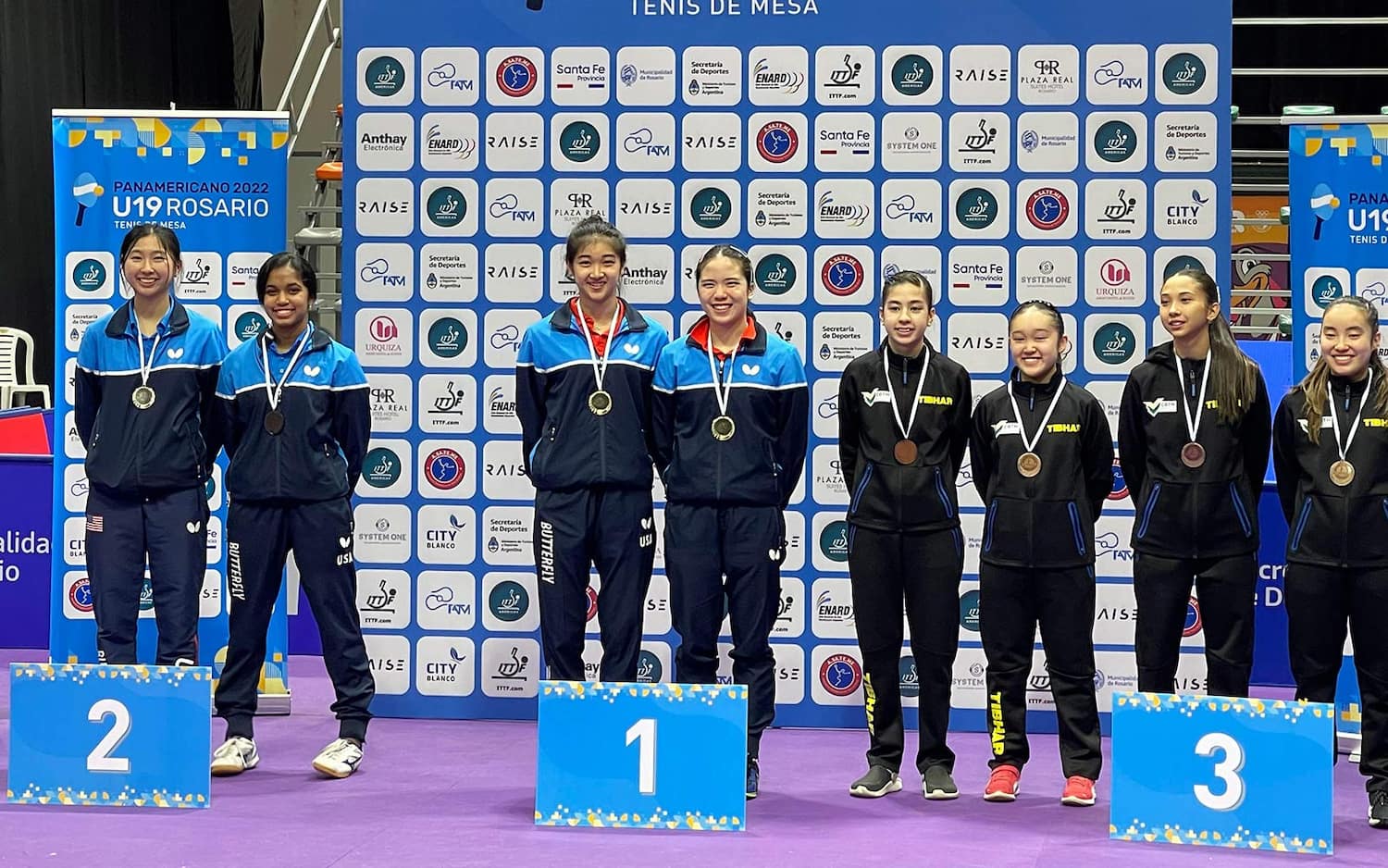 USA takes home gold and silver in girls' doubles and a bronze in boys' doubles at the 2022 ITTF Pan American Youth Championships for U19 table tennis in Argentina.
Sally Moyland and Angie Tan met teammates Sarah Jalli and Tiffany Ke in the girls' doubles final to finish in the two top slots for girls' doubles.
Moyland and Tan bested Puerto Rico, Chile, and Brazil to make their final appearance. Moyland and Tan took first place in the U.S. loaded finale.
Jalli and Ke secured second place defeating Canada, Puerto Rico, and Brazil on their way to the final to meet up with Moyland and Tan.
In the U19 boys' doubles event, Nandan Naresh and Sid Naresh took bronze in the semi-finals. The brothers out of Illinois made it through Peru and Puerto Rico before falling to a Brazilian team just one game shy of the finals. Ved Sheth and Darryl Tsao made it to the round of 16 during the doubles run.
In mixed doubles, the U.S. teams of Sid Naresh/Sally Moyland and Nandan Naresh/Sarah Jalli finished in the top eight quarterfinals.
Click here for results and stats from the knock-out stages at the 2022 ITTF Pan American Youth Championships.