USATT Announces US Para National Team Coaching Staff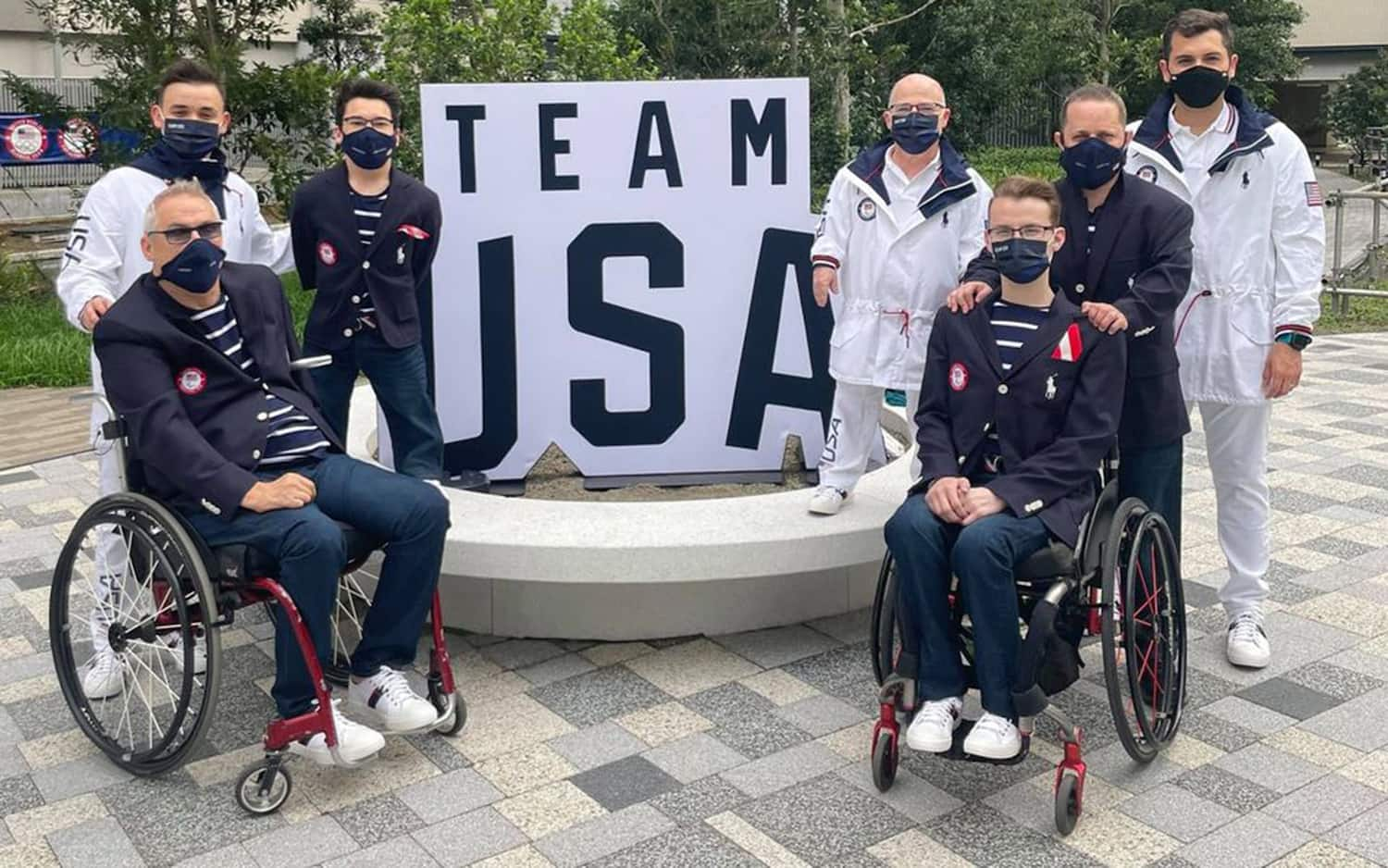 USATT Announces US Para National Team Coaching Staff
Paralympian and Para World Champion Mitch Seidenfeld to Serve as Head Coach –
Vlad Farcas and Gary Fraiman Will Lead Players in Class 1-5 –
And Angie Bengtsson and Keith Evans to Handle Coaching Duties Players in Class 6 – 11
(Colorado Springs, CO – January 10, 2022) – USA Table Tennis ("USATT") today announced that Mitch Seidenfeld will serve as the head coach of the 2022 US Para National Team. Four others will assist in the coaching duties for the Para program, including Vlad Farcas and Gary Fraiman for players in Class 1- 5, while Angie Bengtsson and Keith Evans will work with the athletes in Class 6 – 11.
"2021 was an amazing year for our Para athletes, with Ian Seidenfeld winning Gold and Jenson Emburgh winning Bronze at the Paralympics in Tokyo," said USATT Chief Executive Officer Virginia Sung. "Behind these medals, there is a dedicated group of coaches who are tirelessly working with our Para athletes. This group of coaches, led by Coach Seidenfeld, has contributed immeasurably to the development of the Para program, and we trust that they will continue to promote and advance the sport in our community."
Seidenfeld served as the head coach and team leader for the US contingent at the Tokyo 2020 Paralympic Games that brought home two medals, including a Gold for Coach Seidenfeld's son, Ian, in the Class 6 Men's Singles. In 2003, Coach Seidenfeld was named the USOPC's Table Tennis Developmental Coach of the Year. As a player Coach Seidenfeld was a member of the 2008 US Paralympic squad in Beijing and won the Gold Medal in the 1990 World Championships in Assen, The Netherlands. Seidenfeld, who coaches and is the Club Administrator for Table Tennis Minnesota in South St. Paul, is a five-time Minnesota State Champion.
"It's an honor to be chosen to lead the U.S. Para Team with its experienced group of coaches, emerging young stars, and legendary veterans," said Coach Seidenfeld. "Our recent successes in Tokyo and the new international emphasis on doubles competition gives all of us, coaches and athletes, exciting new challenges to face during the next few years."
"We have a very strong team of Para coaches," said Jasna Rather the USATT Para High Performance Director. "They can cover all stages of development, including high performance competitions. We are looking to expand the list of Para National Team coaches in the next few years as we are looking more into regional approach of training opportunities."
The coaching squad in Class 1 – 5 for the US Para National Team is comprised of Vlad Farcas, who served as the coach for Jenson Van Emburgh in his Bronze Medal performance at the Tokyo 2020 Paralympics; and Gary Fraiman, a two-time USATT Para Coach of the Year. In Class 6 – 11, the US Para National squad will be led by Angie Bengtsson, a USATT Hall of Famer who won four US National doubles titles in her playing career; and Keith Evans, who previously coached at Texas Wesleyan University and led the Rams to NCTTA national team titles in 2005, 2006, and 2007.
End.22 01-10a