Lily Zhang Claims Sixth US National Title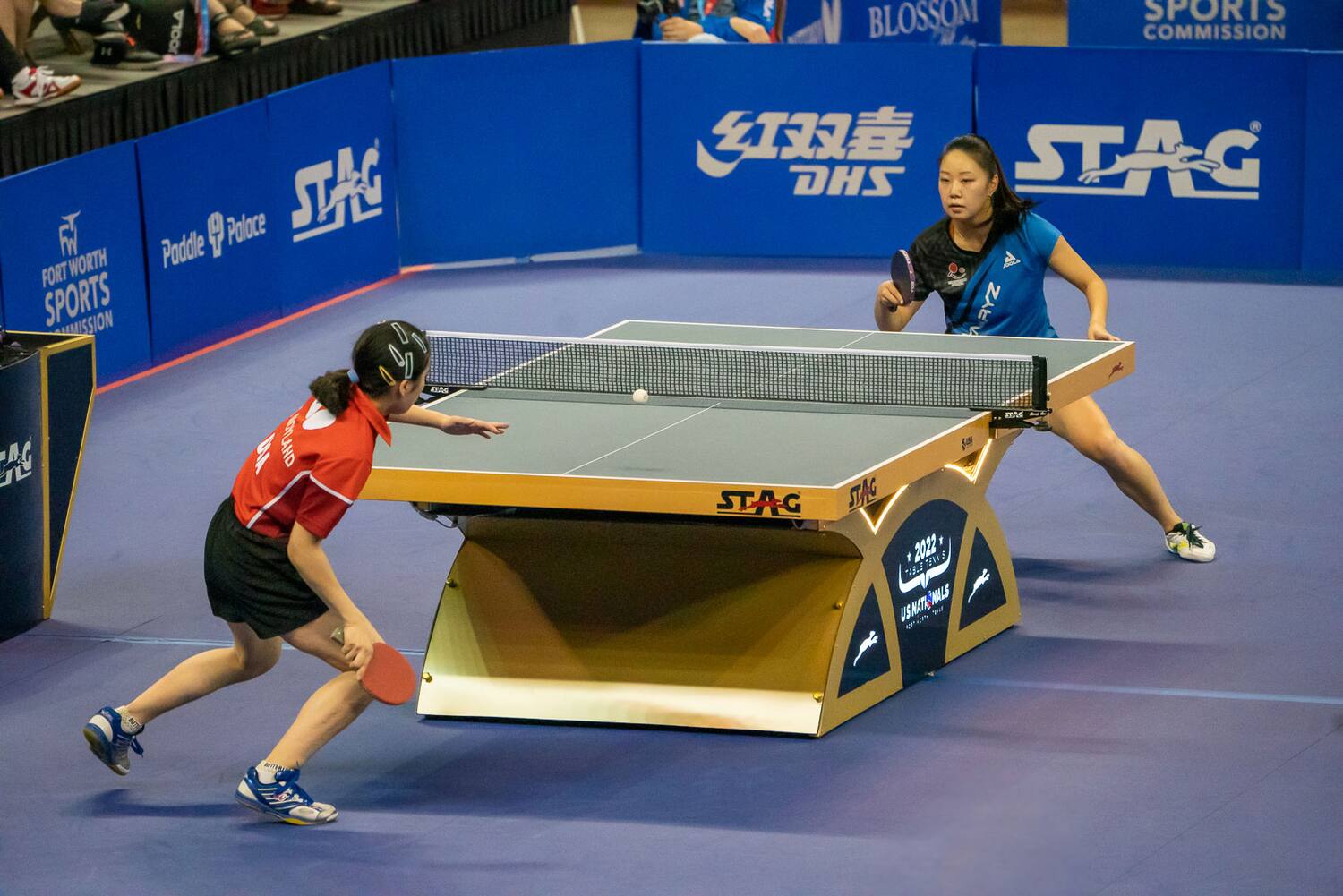 Lily Zhang clinches sixth national women's title in tense match
over upcoming 15-year-old star Sally Moyland
Lily Zhang, the queen of US Women's Table Tennis, extended her reign at the recent 2022 US Nationals, earning her sixth championship title. This year marked the 10-year anniversary of her first national title in 2012 at the age of 16. Now 26, Lily's trajectory is only going up. Her dominance at this year's National Championships solidifies her choice to return to the US full time for training and scale up her participation in international events.
Enroute to the final, Lily only dropped 3 games, comfortably beating Rachel Ou, Lucy Chen and fellow National team member, Rachel Sung to reach the final. Many anticipated a rematch from the 2021 event, where Lily faced Amy Wang and suffered a surprising defeat. This time, it was Amy, the reigning national champion, who was upset in the semifinal. In a tense semifinal battle between Amy Wang and Sally Moyland, Sally's dynamic play overcame Amy's incredible touch and talented backhand counter hits. The semi-final match was a seesaw match that extended the full 7 games, before Sally broke through in the 7th game with her impeccable ability to return seemingly impossible shots.
The Women's Final featured an established player against a rising star. Sally Moyland, at 15 years old, is only a year younger than Lily when she won her first national championship title in 2012. The match started off very tense. In the first game, Sally and Lily traded game points in deuce until Lily finally won 18-16. Lily's intense focus helped her overcome any opening game jitters. After winning the first game, Lily played more free and dominated game two 11-2. Sally, always the fighter, not afraid to go head-to-head against Lily's backhand, clawed back game 3 11-6, keeping her within the match. However, Lily's experience and ripping forehands were too much for the young player, and she won 4-2.
Although Lily's reign as queen of USA Women's Table Tennis continues, she was delighted to see young players striving for the top spot. Although only 15, Sally plays like a true professional. Her focus, intensity and dynamic play puts her on an upward trajectory. In 2023, Sally will be 16, the same age as Lily when she won her first championship. Which leaves the question, who will be the queen of USA table tennis then?