Ian Seidenfeld Advances to the Class 6 Semifinal in Pursuit of a Gold Medal at the 2020 Paralympics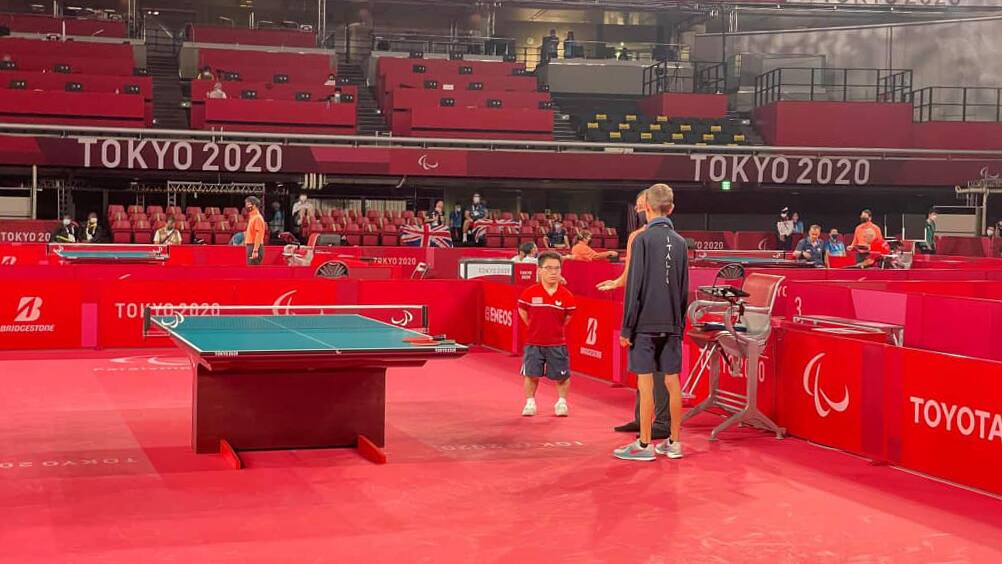 Ian Seidenfeld, ITTF Para Table Tennis World Rank (15) of Minneapolis, MN, has begun his gold medal run for Team USA in Men's Singles Para Standing Class 6 at the Tokyo 2020 Paralympic Games.
After going down a match early in the group stages, Seidenfeld recovered to wrap up the Class 6 group stages in under 30 minutes of play with a dominant performance in a 3-0 victory over ITA Matteo Parenzan (13) in a best of five matches.
Seidenfeld led against Parenzan in all Player Statistics Categories including Points Won, Biggest Lead, Points Won/Lost on Own Serve, Most Consecutive Points Won, and Greatest Deficits Overcome.
In the Class 6 Round of 16, Seidenfeld settled his match against GER Thomas RAU (7) in four games in a 3-1 route leading in all player statics categories to decisively earn a spot in the quarterfinals later that evening.
Seidenfeld faced a fierce competitor in CHI Christian Dettoni (11) in the Quarterfinal Round. The match went the distance, finishing in five games. Four out of the five games were determined by two points with the longest rally of the match recorded at 19 strokes. Seidenfeld battled to win game five with a score of 11-8 to finish the match win 3-2.
Ian Seidenfeld (15) enters his Class 6 Semifinal match against GBR Paul Karabardak (8) tonight Aug. 27, at 10 p.m. EST, 7 p.m. PST. Seidenfeld has locked in a bronze medal for Team USA and has chance to push forward towards a gold medal.
Stream the Semifinal match through NBCOlympics.com, on Peacock, and through the NBC Sports app. Find a full schedule of events available at NBC Olympics.