Ian Seidenfeld Wins Gold Medal in his 1st Paralympic Games Appearance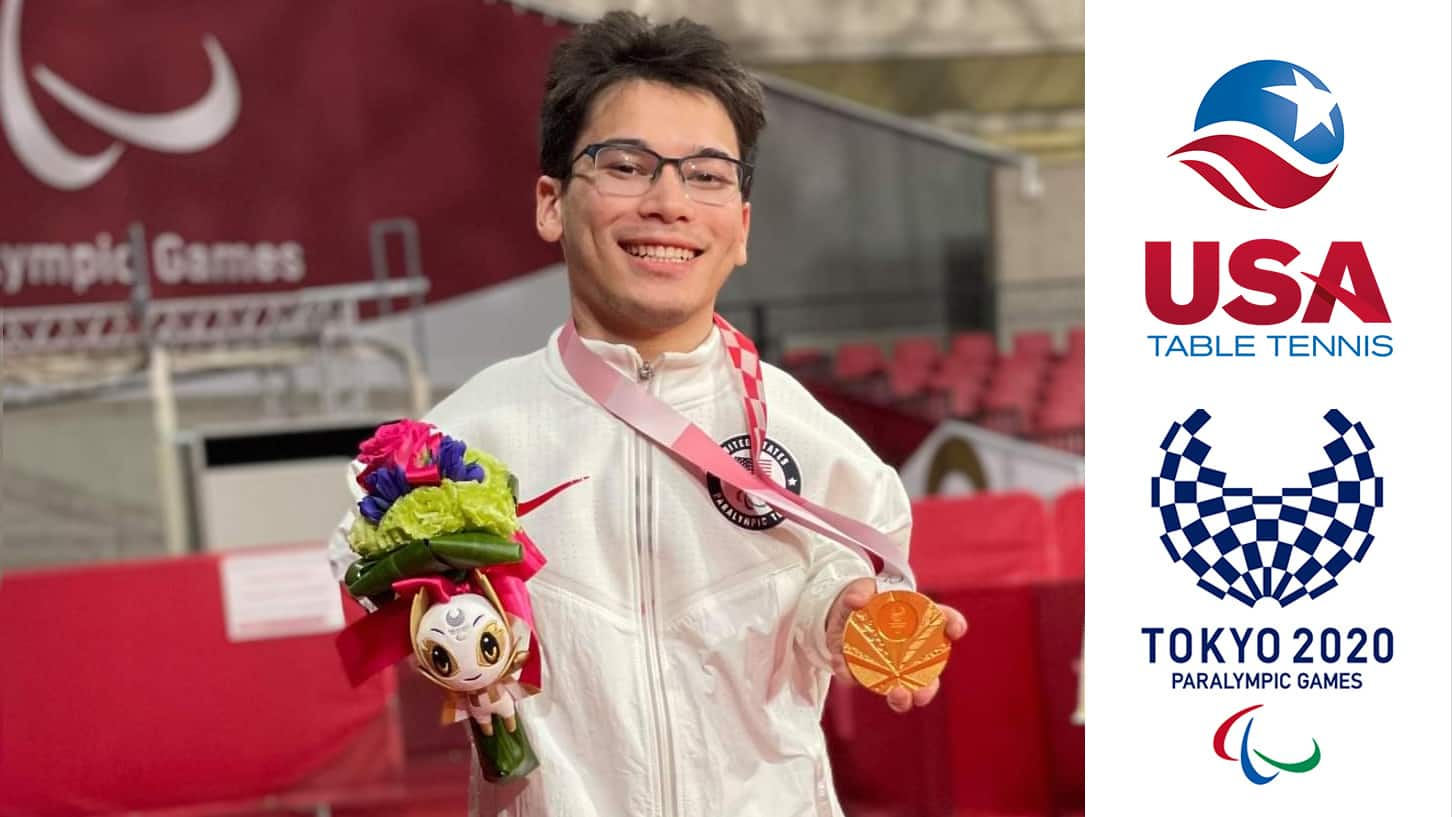 Ian Seidenfeld wins his 1st career Paralympic Games Gold Medal in Men's Singles Class 6 by defeating the defending Paralympic Champion in DEN Peter Rosenmeier.
The 20-year-old out of MN, Seidenfeld was in top form as he won the Gold Medal Match in three straight games (11-9, 11-8, and 11-8) out of a best of five finals match. It was a commanding performance as both players executed with precision and power.
In the Group stages, Seidenfeld fell to the Rosenmeier in three games to two. Seidenfeld had his work cut out for him in the Class 6 Finals Match.
Coached by his father, Mitchell Seidenfeld, a former 1992 Paralympic Gold Medalist, proved to be a massive advantage in preparation for such an important match in Ian's young career.
For a breath of fresh air, Seidenfeld took the first point in the Gold Medal Match, and there was no looking back for the young star. He and Rosenmeier traded points until 9-9, and Seidenfeld gained the serve and the win.
A winning shot down the line on the forehand side started game 2 for Seidenfeld. Calm and collected, Seidenfeld kept his composure during Rosenmeier's pressure to tighten the score.
With two match points, a timeout was called to focus in, and finish off Rosenmeier on his next serve. Seidenfeld attacked Rosenmeier's backhand after sending him side to side and wins game 2, after leading wire to wire.
Rosenmeier opened with an early 4-2 lead in game 3, and Seidenfeld battled back to even the game at 4-4. With an Impressive rally that took both players across the table, Seidenfeld secured the 5th point and the lead.
At 6-6, Seidenfeld scored three straight points, and Rosenmeier called time out in an attempt to slow the onslaught, if only for a moment.
To claim his first Paralympic Gold Medal, Seidenfeld finished game three with an incredible shot that jammed his opponent's backhand in his tracks. He threw his hands up in celebration and sprinted for an embrace with his father and coach, Mitch Seidenfeld.
Ian Seidenfeld set the tone of his performance by taking the 1st point and finishing the match point in all three games. His Olympic career has only just begun, and with Gold Medal.