USATT 2021 US Open Table Tennis Championships Thank You Note from the CEO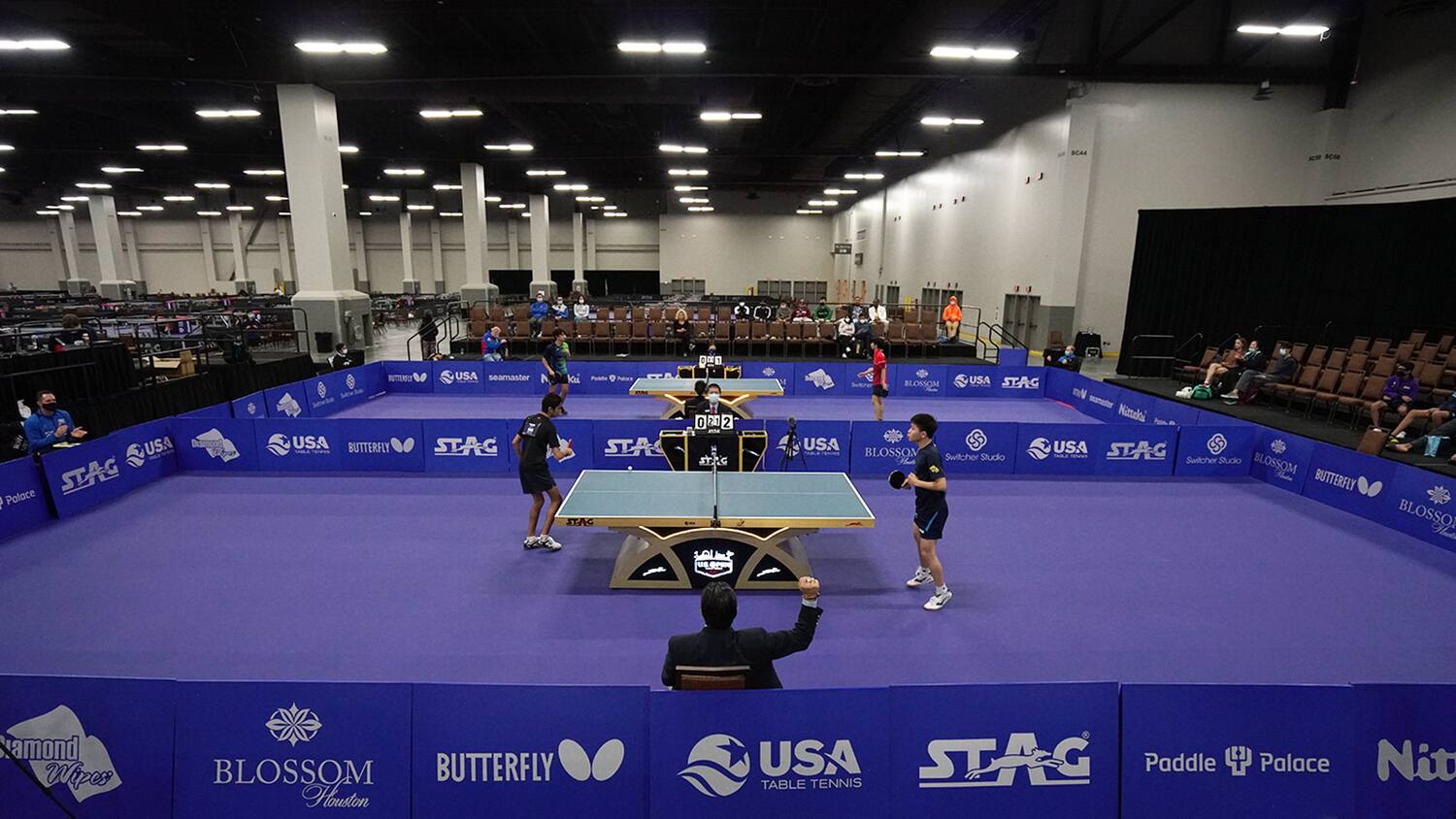 USATT 2021 US Open Table Tennis Championships Thank You Note from the CEO
USATT Chief Executive Officer, Virginia Sung, Expresses the Organization's Sincere Gratitude to Members, Participants, Patrons, Volunteers, Officials, Vendors and Supporters
(December 21, 2021 – Las Vegas, Nevada) USATT wants to extend our sincere gratitude to all who participated in, and assisted with, the 2021 US Open Table Tennis Championships at the Mandalay Bay Convention Center in Las Vegas. With seventy-eight courts, eighty-three separate events, and over six-thousand matches, the 2021 US Open marked the first time in two years that USATT has been able to host the full version of the organization's elite-level, five-star tournament presentation.
From the outset of this event, USATT's primary concern was maintaining a safe playing environment for the health and well-being of all of our participants and patrons in these still challenging times. The availability of free COVID testing and contact tracing, active efforts to enforce the mandatory mask rules of Clark County, Nevada, and a court set up that promoted proper social distancing were all part of the organization's COVID protocols intended to create the safest playing environment possible.
Even with all of the fun, excitement, and competitive fire at the 2021 US Open, we want our members and participants to know that USATT understands that many of you were disappointed with the difficulties experienced in scheduling your events and completing play in a timely manner. There are obviously no excuses for extraordinary delays. We understand that this detracts from the event experience, and we are committed to improving this part of our tournament operations and programming. USATT sincerely apologizes to all who experienced these difficulties. We know that we can do a better job running these large events, and we intend to undertake a full review our operational policies and procedures – and then implement changes to improve the daily operations at these events – and, simply, make sure they run on time.
On the table tennis side, USATT's goal at large scale five-star events like the US Open is to create a professional quality, competitive and fun environment for players of all skill levels. We want to express our deep gratitude to all the vendors who participated in the event presentation and provided our patrons and players with an opportunity to view, test and purchase the very latest in elite level table tennis equipment. Thanks also to all of our certified officials who work so tirelessly to protect the integrity of our sport. Thank you to our competition managers, Omnipong, referee crew, and umpire group.
And, of course, we want to recognize all of our participants who put such amazing effort into their play at the 2021 US Open. Congratulations to all of our champions. We believe it's specifically important to specifically recognize and honor Lily Zhang and Kou Lei for their impressive wins in the Men's and Women's Singles events, respectively.
Once again, we want to thank all who played and assisted in – and supported – the 2021 US Open Table Tennis Championships. Thank you for being a part of our great and historic organization. We look forward to seeing you at our next big event – the 2022 US Nationals – in July. We expect the location and dates for this event to be announced in the immediate future. Happy Holidays to all.
Sincerely,
Virginia Sung
USATT, Chief Executive Officer