MARCH CHOP AND SMASH BLOG BY VIRGINIA SUNG
by USATT CEO - Virginia Sung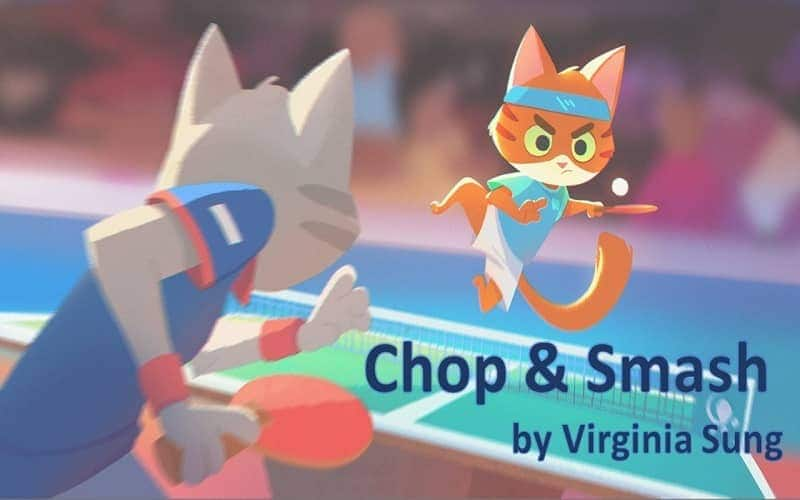 Hi, everyone – I apologize for the delay in posting this entry. As only a few of you know, I recently had a battle with COVID-19 and recovered slowly. I want to thank you all for your concern and encouragement. It was a reminder to me; that life is fragile and that we must treasure all of the blessings and support from family, friends, colleagues, and the table tennis community.
A brief update on current USATT initiatives:
In January 2021, we introduced a new membership model that provides two separate categories: The $25 Basic Membership, which allows members to participate in 0 – 4 Star USATT-sanctioned events, and the $75 Pro Membership for those members interested in higher-level competitions. The $25 Basic Membership is affordable and allows everyone access to experience and enjoy the beauty of our sport. All members will continue to receive all the benefits associated with being a part of USATT – including the weekly newsletter, voting privileges for the organization's Board of Directors, and the Accidental Medical Insurance Policy. We are confident that this new approach will lead to a significant increase in our membership base.
While a marketable price model is one way to attract membership, a sustainable event structure and enhanced event experience are keys to retaining members. For example, our U.S. Nationals has traditionally been a standing-alone for a limited number of participants. Our new structure, which includes State and Regional qualifications, allows more people to participate on a local level. We believe this will help our clubs grow, increase participation among our existing members, and attract new members. And it will also result in increased prestige for our Nationals.
Many of you are already aware of our very successful T2 Challenge events. Season 1 had 22 of our National Team members competing against one other in a team format. These events helped us connect as a community through a very difficult period and provided both exposure and opportunities for our Team USA elite athletes. Season 2 just kicked off by introducing 32 players from all over the country with events in Texas, California, Ohio, North Carolina, and New York. We hope this innovative and exciting competition format will be expanded to and experienced by the entire Table Tennis community. Our Thursday Night Live and the Switcher Studio partnership give us a new platform to showcase table tennis matches across the country. We encourage clubs interested in enhancing their live stream to take advantage of our partnership with Switcher Studio.
USATT has also undertaken a new Coaching Certification Program. The requirement that all USATT-Certified Coaches be professionally trained and fully compliant with SafeSport is a very positive development. Coaches are essential to our sport and its growth. We have a need for professional coaches at all levels, people who understand the development of athletes with respect to performance and overall well-being. Furthermore, requiring that all persons engaged in coaching activities at USATT Member Clubs are properly certified allows the organization to maintain the protections available to those Member Clubs under USATT's Comprehensive Liability Insurance Policy.
With respect to our high-performance program, we have added two truly exceptional National Team Coaches to work with our elite athletes as they prepare for the upcoming Olympics and onward. The High-Performance Committees have also finalized the National Team Selection procedure for 2021. I want to thank members of the HPC for their dedication to our athletes. Ultimately, we believe it is the inclusiveness, transparency, and system of fair competition that will take us far and maximize our athletes' potential to achieve competitive excellence.
Finally, those who plan to attend the 2021 U.S. National Table Tennis Championships; expect to see the U.S. National's Entry Blank out soon. I will also share noteworthy briefings among various stages of development at USATT. Until next time, please stay safe.
USATT CEO - Virginia
Sung
USATT CEO - Virginia Sung