USA Table Tennis Announces 2021 US Open Table Tennis Championships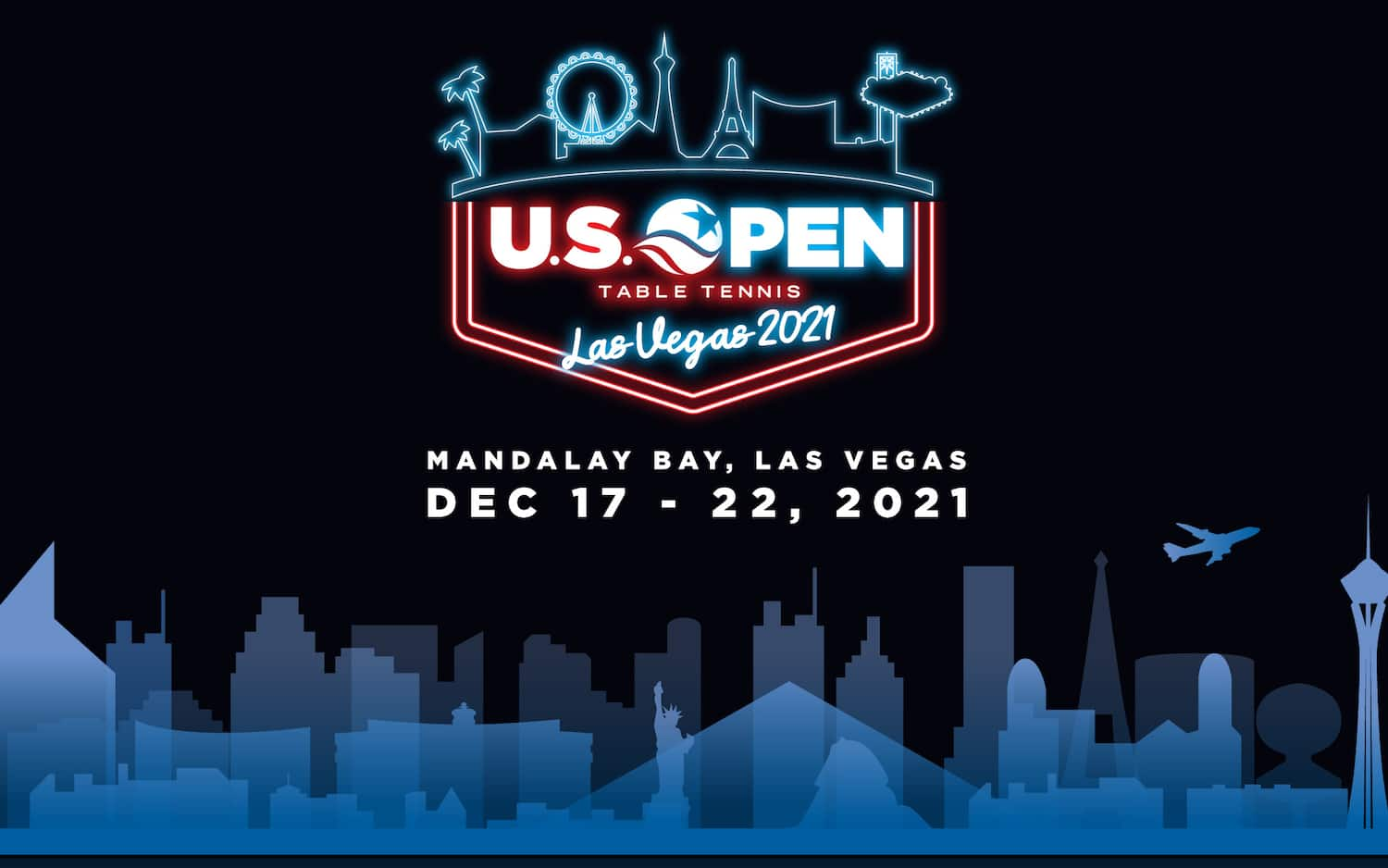 USATT Will Host the Premier Open Table Tennis Tournament in America
December 17 through 22 At Mandalay Bay Convention Center in Las Vegas, Nevada
(Colorado Springs, CO – August 30, 2021) – USA Table Tennis ("USATT"), the National Governing Body for the sport of table tennis today announced the dates and location for the 2021 US Open Table Tennis Championships, which will be held at the Mandalay Bay Convention Center in Las Vegas, Nevada, from December 17 through December 22, 2021.
"We're excited to be returning to Mandalay Bay in Las Vegas for the premier Open table tennis championship held in America," said USATT Chief Executive Officer, Virginia Sung. "We had a tremendous experience with the people and facilities at Mandalay Bay during our US National Championships this past July, so we're extremely excited to be back at this world class casino, hotel, resort and convention center. It's been two years since we've been able to host a US Open, so we're equally excited to offer this opportunity to the world's best table tennis players to come to America to play in this elite level event."
Mandalay Bay, which hosted the 2021 US National Table Tennis Championships in July, is a hotel, resort and casino located at the southern end of the world-famous Las Vegas Strip. Mandalay Bay is known for luxury accommodations and unparalleled entertainment options at prices accessible for all budgets. With over 2.1 million gross square feet of meeting and exhibit space, the Mandalay Bay Convention Center is the fifth largest convention center in the United States. The resort hotel is directly connected to the Mandalay Convention Center where the tournament will be held.
The US Open, which is America's premier open event for players of all abilities, ages, genders, and citizenships is expected to offer the full spectrum of events historically held in this tournament, including doubles. The Prospectus and Entry Form for the 2021 US Open are expected to be released in the immediate future.
End.21 08-30b
United States Table Tennis Association, Inc. (USATT)
4065 Sinton Road – Suite 120 - Colorado Springs – CO 80907 (719-866-4583)
www.usatt.org