USATT Extends Agreement with Simply Compete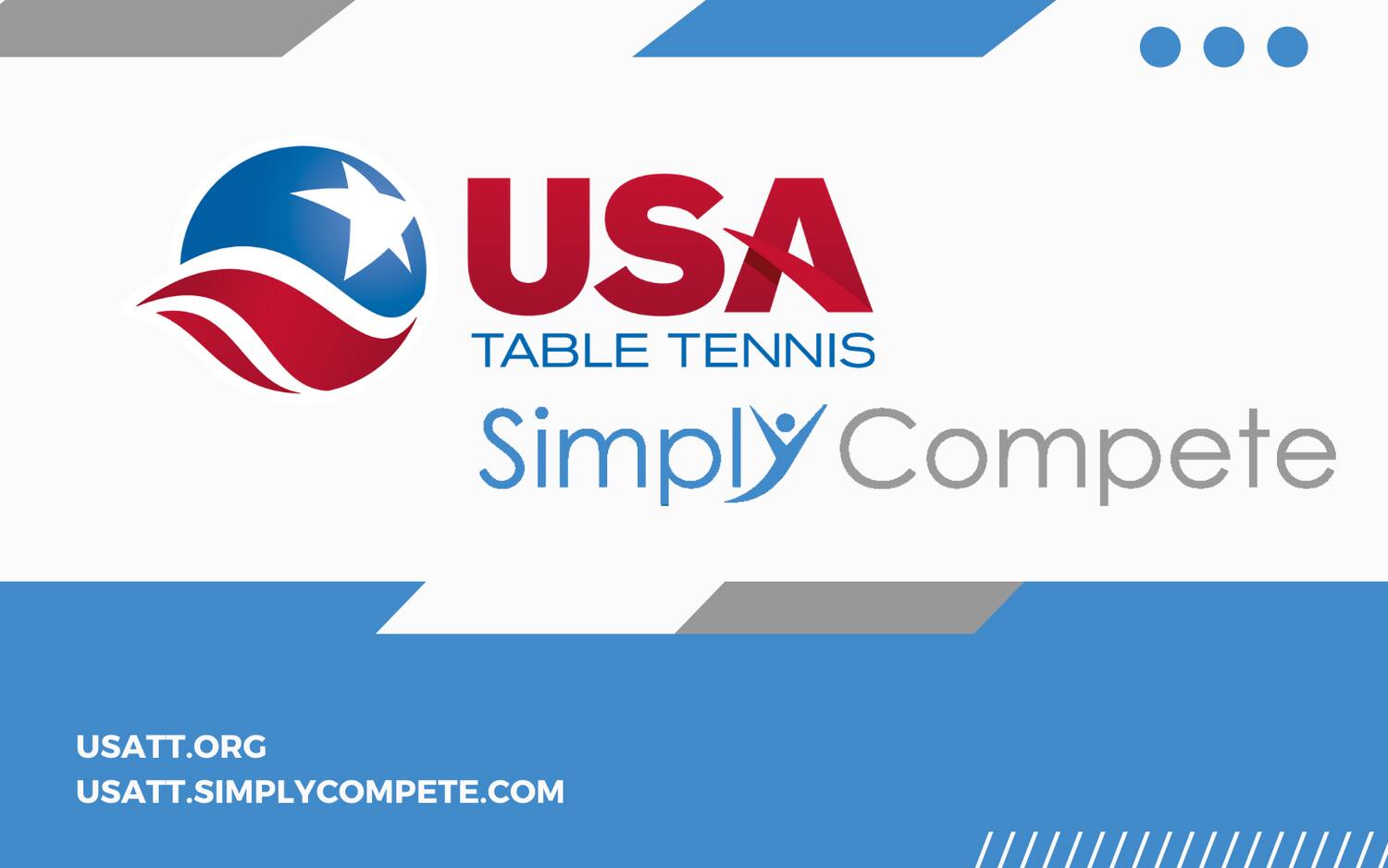 USATT Extends Agreement with Simply Compete Inc.
Sport Information Management Company Will Continue to Provide Critical Services
for USATT Members Including Tournament Results Processing and Ratings Calculations,
While Continuing Efforts to Expand Existing Services for the Table Tennis Community
(Colorado Springs, CO – February 3, 2022) – USA Table Tennis ("USATT") today announced that the organization has extended its working arrangement with Simply Compete Inc. ("SC"), the sport information management company with whom USATT has worked since 2016. Under the Agreement extension, SC will continue to provide a full menu of digital information services for USATT members including managing membership profiles, processing tournament results, calculating member ratings, and managing table tennis league results.
"We're very pleased to extend our agreement with SC," said USATT Chief Executive Officer Virginia Sung. "There is no question that SC provides a number of information management functions that are critical to our members and our overall operations. Over the years that we have worked with them, the people at SC have demonstrated an understanding of, and commitment to, our sport. We look forward to working SC to continue the effort to improve upon our web-based efficiencies and expand the number of features available to our members."
Over the last year, SC has undertaken significant renovations and improvements to the company's underlying table tennis information management platform, which have markedly increased the speed with which the platform loads and reduced the amount of bandwidth consumed by the system.

"We're excited to continue working with USATT," said SC's Chief Executive Officer, Sujay Karve. "We've been working for a number of years on our table tennis platform, and we're continually seeking to make the digital information experience for USATT members more reliable, productive and gratifying. Along these lines, we intend to continue our efforts to improve and expand our offerings for table tennis players, tournament organizers, and leagues."
Several new features are expected to be implemented in the Simply Compete platform in the near future including an improved user interface that should considerably streamline the mobile web browsing experience; the development of an off-line mode, online tournament entries, a built-in learning management system (LMS), and a host of new features for USATT Member Clubs.
End.22 02-03a