USATT Salutes Member Clubs Chosen to Host 2022 US Nationals State Qualification Tournaments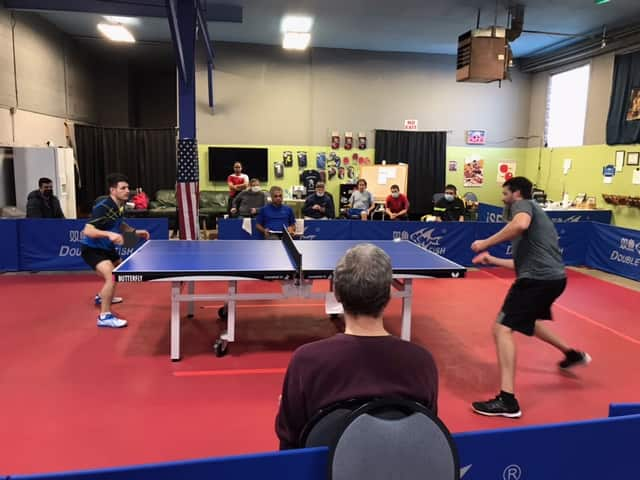 USATT Salutes Member Clubs Chosen to Host 2022 US Nationals State Qualification Tournaments
Ten States will Hold US National Qualification Tournaments, Including Two States New to the SQT: California and Virginia
(Colorado Springs, CO – January 25, 2022) – USA Table Tennis ("USATT") today announced the Member Clubs who have been selected to host the 2022 US Nationals State Qualification Tournaments. The list includes several of the top clubs in the country, who will offer the SQT in ten separate states, including newcomers California and Virginia, as well as Florida, Georgia, Massachusetts, New Jersey, New York, North Carolina, Ohio, and Texas. The tournament date(s) for each specific state are expected to be released in the immediate future, with the SQTs beginning as early as mid-February and finishing up by mid-April.
"We're excited to announce the host clubs for our State Qualification Tournaments," said USATT Chief Executive Officer Virginia Sung. "We're extremely pleased with the ten USATT Member Clubs who have been selected to host this event in its second year. We expect a big turnout in these states and some great competition between the players, who are battling for an opportunity to jump right into the main draw of their event – and to get that event for free – at the US Nationals. And I also think it would be pretty great to be able to say you're the USATT State Champion for your event."
The Clubs selected to serve as hosts of the SQT, with their respective Club Administrator's name and email address, are:
California – Table Tennis America
Manasi Dharne Manasi@ttamerica.org
Florida – Broward Table Tennis Club
Carlos Zeller cze9359656@aol.com
Georgia – East Cobb Sports Table Tennis
Amy Feng amyfeng1807@gmail.com
Massachusetts – Westford Table Tennis Club
Nirav Gandhi Nirav.Gandhi@gmail.com
New Jersey – South Jersey Indoor Sports Center
Murali Alagiri southjerseyisc@gmail.com
New York – Westchester Table Tennis Center
Will Shortz wshortz@aol.com
North Carolina – Triangle Badminton and Table Tennis
Alec Carney ajcarney@trianglebtt.com
Ohio – Columbus Table Tennis Club
Jan Lie janliett@yahoo.com
Texas – Houston International Table Tennis Academy
Manny Velazquez hittaponggm@gmail.com
Virginia – Newport News Table Tennis Club
Alexandre Camsonne camsonne@jlab.org
Each State Qualification Tournament will be tailored to meet the needs of that particular state. Up to thirty-one Championship Events can be presented in the tournament based on demand from participants and capacity within each facility. The hosting clubs are also being encouraged to expand the offerings to ratings events, which of course would be open to all players regardless of citizenship or residency.
To be a fully eligible participant in a Championship Event at the US Nationals State Qualification Tournament a player must be a US Citizen and a resident of the state in which the tournament is being held. This year, USATT is allowing non-citizens who are residents of a state to play in the Championship Events of that state. However, such a player could not advance to play in that event at the US Nationals, where US citizenship is mandatory. The top three finishers in each Championship Event in each state (who are US citizens) will be automatically seeded in the Main Draw at the US Nationals for that event – and, just as importantly – those three top finishers get entry into that event at the US Nationals for free.
USATT would like to extend its gratitude to our sponsor, Stag, for providing free Stag Americas 16 Tables to all clubs hosting the 2022 US Nationals State Qualification Tournaments.
Announcements for the dates and location of the 2022 US Nationals are expected in the immediate future.
End.22 01-26a