Lily Zhang Secures National Championship Number 6 in Women's Singles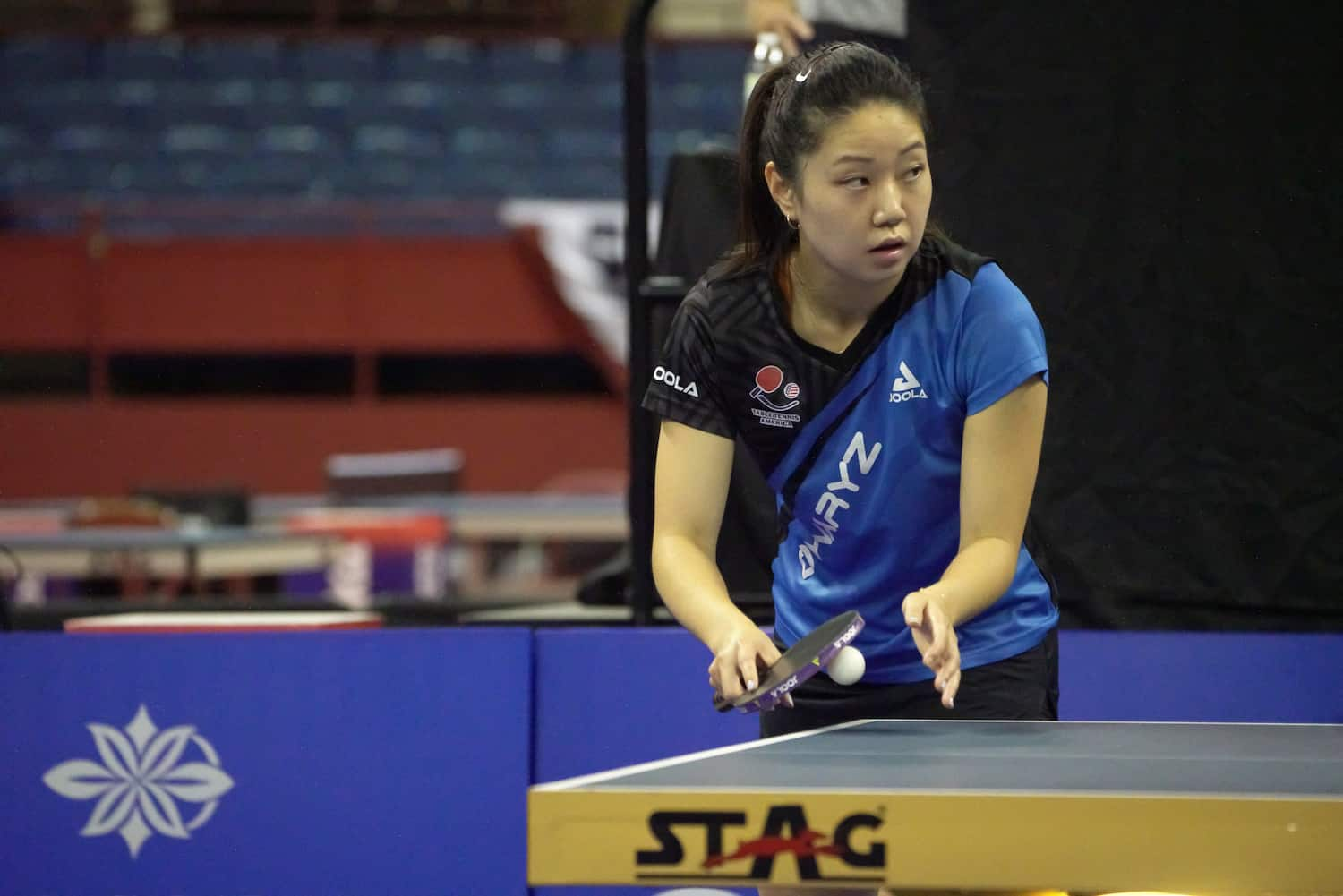 Lily Zhang secures her 6th U.S. National Championship in Fort Worth, Texas. Lily Zhang just 26 years of age, took home her first championship in 2012 when she was only 14 years old.
Zhang, previously a 5x National Champion, a three-time Olympian, and 2021 World Table Tennis Championship medalist now had a new challenger in 15-year-old rising talent Sally Moyland.
"I knew whoever I played in the finals was going to be a tough match. Last year against Amy [Wang], this year against Sally [Moyland]. You know she's such a tough competitor at only 15 years of age. I'm happy I got the win, but I'm also happy to see our young generation come up. They're really the future of table tennis in America."
Moyland upset 2021 U.S. Nationals Women's Singles Champion Amy Wang in five games during the semi-finals to get to the finals.
In the California-loaded championship, the first game of the best of seven was locked at deuce for what seemed like an eternity.
Point by point, the two finalists traded serves in game one. At 16-16, Zhang pulled away at 18-16, showing out with the forehand.
Following the momentum of the opening game, Zhang quickly secured game two of the match at 11-2. Moyland battled right back to win game three comfortably.
Zhang overpowered Moyland 11-2 again in the fourth game with strong backhand play. Trading games once again, Moyland took game five – finding success with backhand serves.
Moyland's resilience was on full display, her ability to hang in for long rallies and come back from a loss was evident.
Game six of the match was where Lily Zhang sealed her victory in the Women's Singles gold medal match. Zhang picked up her offensive intensity and cruised to an 11-7 victory. The experience of Zhang proved to be a deciding factor for the now six-time U.S. National Women's Singles Champion.