Rachel Sung Scores 3rd Gold Medal in Dominant Fashion Alongside Dan Liu
Rachel Sung and Dan Liu complete the 3-0 sweep in the 2022 U.S. National Mixed Doubles finals.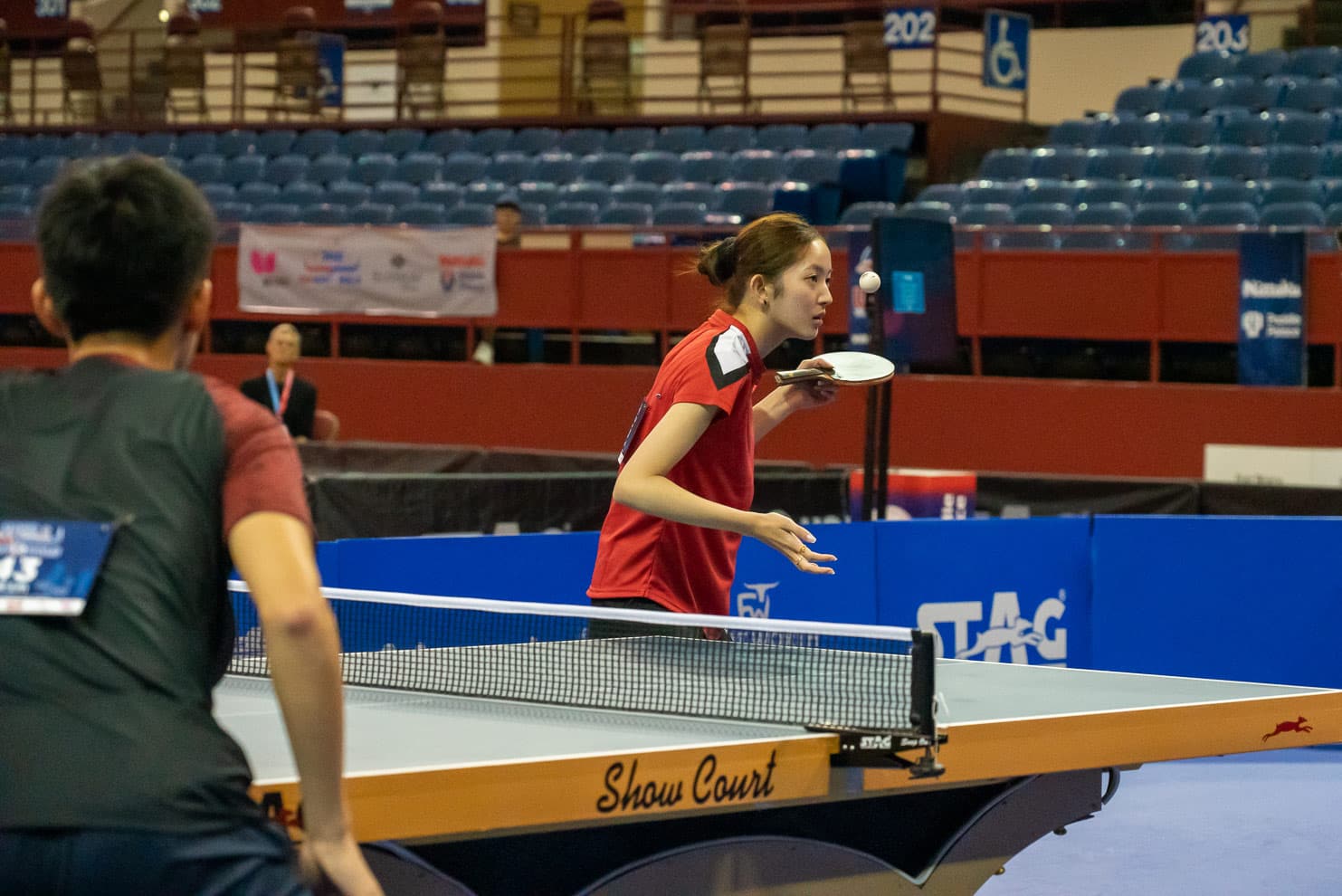 Rachel Sung and Daniel Liu finished the Mixed Doubles championship final at the 2022 U.S. National Table Tennis Championship with a 3-0 sweep.
Sung also won the Women's Doubles Championship and U-19 Women's Singles Championship, earning three gold medals throughout the tournament.
"Going home with three national titles was definitely unexpected, and it feels especially special to share two of those medals with my doubles partners. I felt extremely grateful to Amy [Wang] and Dan [Liu]—winning two gold medals in the doubles category validated our efforts as a team," said Rachel Sung.
Sung also reached the semi-finals in Women's Singles and U-21 Women's singles taking home two more bronze medals. Sung had an impressive overall tournament and shined even brighter in the doubles events.
Rachel Sung and Dan Liu were up against Amy Wang and Bryant Lin in the Mixed Doubles Championship. Wang was Sung's partner earlier that day in their thrilling comeback win in the Women's Doubles final.
Although facing stiff competition, Sung prepares similarly for Mixed Doubles and Women's Doubles, and the results speak for themselves.
Sung commented, "Personally, I feel as if mixed doubles and doubles are generally pretty similar. Both require the two players to communicate and employ strategies that utilize the best skills of each respective player. I think strategy wise I try to adjust tactics depending on the strengths of my partner and I, not necessarily differentiating between mixed and women's. For Dan and I, we tried to play a more consistent game, adding spin to each first opening attack and prioritizing consistency over power. Throughout our final match, we focused on really just trying to get the ball on the table first."
Wang and Lin put up a great effort but fell just short in the final two games of the championship matchup.
Sung and Liu's approach was the exact strategy they needed as they completed the 3-0 sweep in the best of 5 at (11-7, 11-9, and 11-9). Sung earned a 3rd gold medal and fifth medal of the tournament rounding out her impressive week of table tennis.