Two Weeks Remaining for Participants to Register for the 2022 U.S. Nationals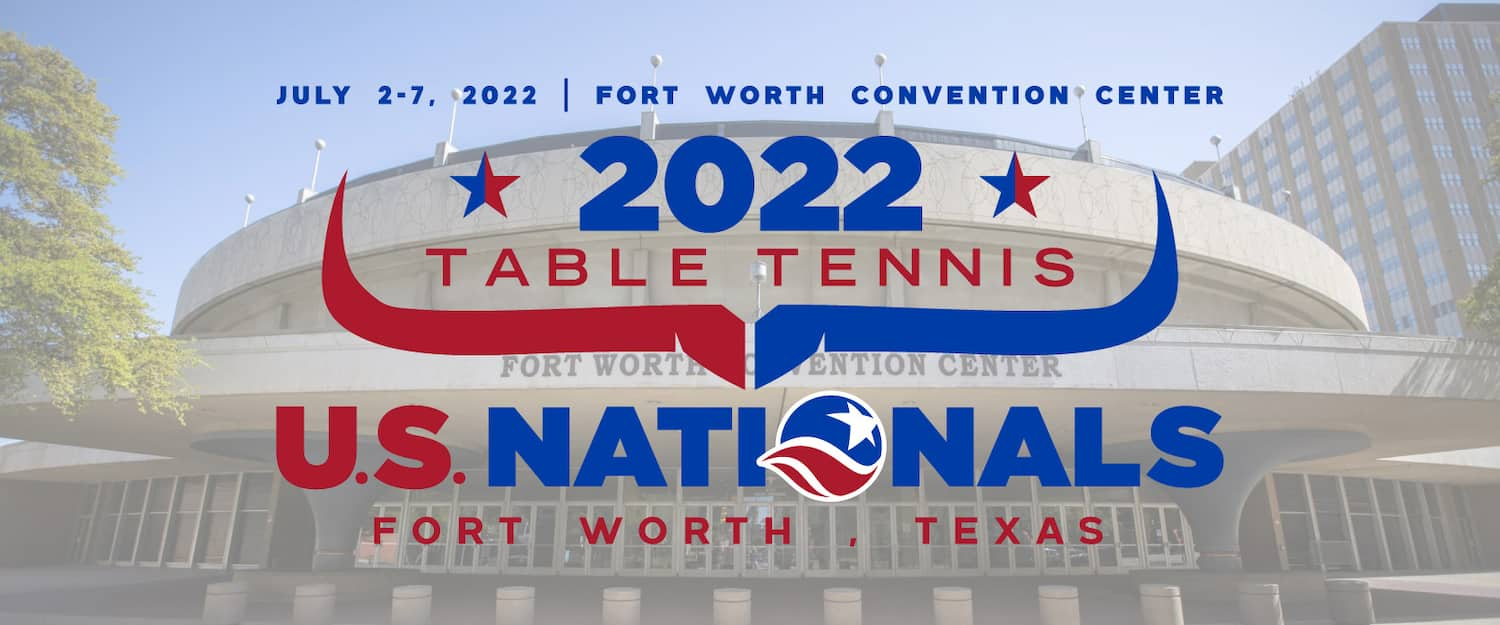 Online Registration is open for the 2022 U.S. National Table Tennis Championships until June 15, 2022.
The 2022 U.S. Nationals begin at the Fort Worth Convention Center on July 2 and finishes on July 7, 2022.The Fort Worth Convention Center is teaming with three official event hotels within walking distance of the tournament venue.
Players may visit the 2022 U.S. Nationals Homepage for accommodation information. Participants may save on booking their stay by accessing hotel rate specials at Omni Hotel & Resorts Fort Worth, Fairfield Inn & Suites Fort Worth, and AC Hotel Fort Worth Downtown. Separate individual and group rates apply at each of the three event hotels.
State and Regional Qualification Tournament participants must register themselves to play in 2022. U.S. Nationals. Entry at the venue and after the deadline will not be permitted.
As we approach the entry deadline, events at max player capacity will be closed for entry on a first-come, first-serve basis, with no exceptions. Furthermore, all entries submitted after June 15, 2022, will not be processed for tournament entry, with no exceptions.