Massachusetts Hosts First 2022 New England SQT at Westford TTC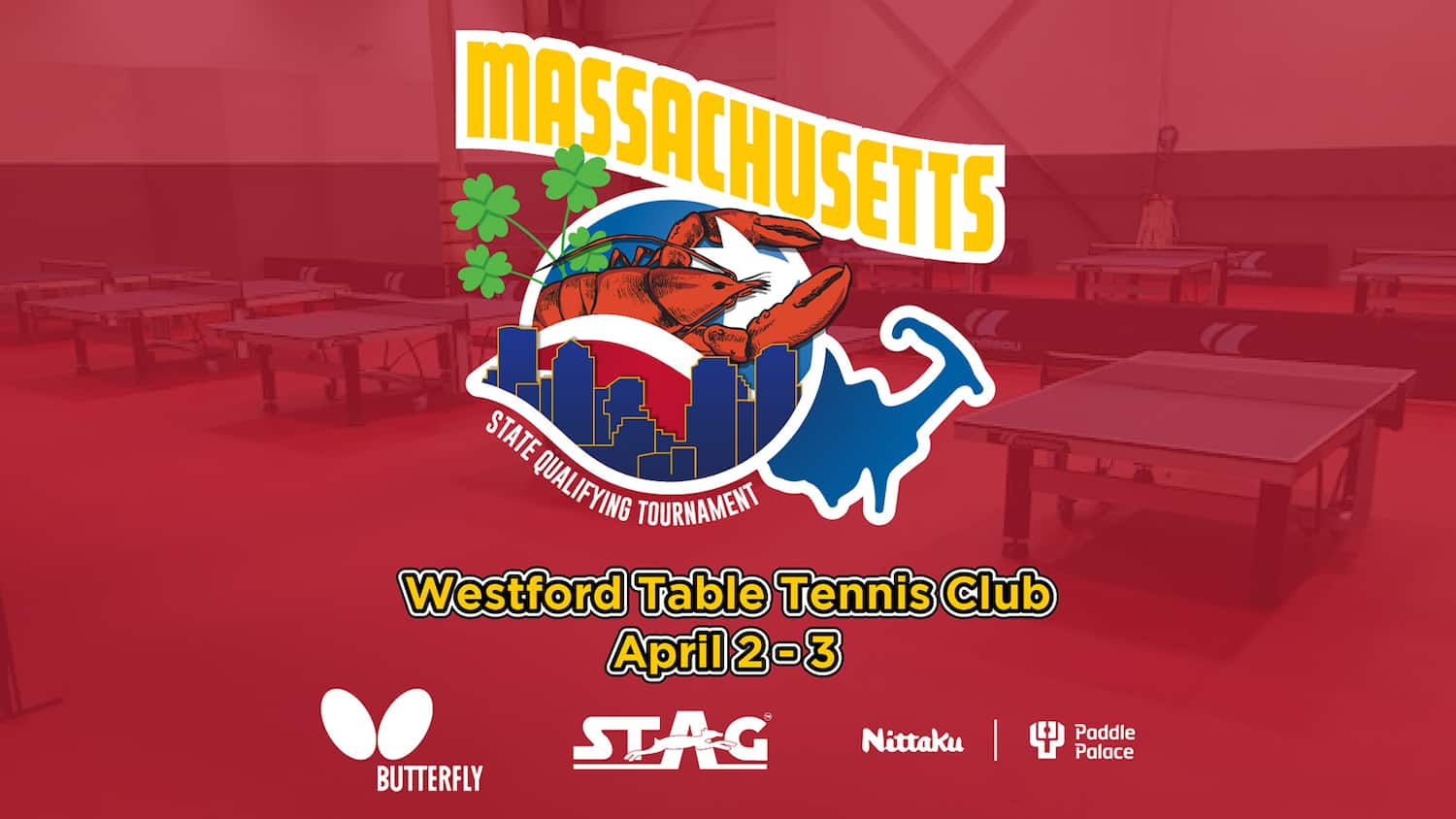 Massachusettsians will have the first New England 2022 US Nationals Massachusetts State Qualification in just over a week, on April 2 – 3, 2022. On the line for the championship event winners is free entry into the 2022 US Nationals in Fort Worth, Texas.
The table tennis player base is on the rise in Mass. as the numbers of memberships and registrants increase as we close in the MA SQT. All US Citizens attending the event will have the chance to gain free entry into the July 2 - 7, 2022 US Nationals Table Championships in Fort Worth, Texas.
Club owner Quimars Hedayation on how Westford TTC stacks up as a MA SQT host club, "Westford TTC is one of the best facilities in MA for table tennis players. The flooring, lighting, high ceilings, offers similar playing conditions as the venue chosen for the Nationals."
Hedayation commented on what players should expect from the MA event, "We will be hosting the events over 2 days with multiple events on each day. All the participants will have a busy schedule competing with some of the best players in the state. The match experience they get will help them prepare for the Nationals. They will have to make sure that they maintain their level of play throughout the day. This is very critical for being able to succeed at the Nationals."
Here is a look at the 2022 State Qualification Tournament entry form. Players may access the state qualifier's online registration; visit the tournament listings page on Omnipong.
USATT Members from surrounding states may also sign up for open and rating events available at SQT tournaments. As the first New England SQT of the year, Massachusetts is looking forward to a good turnout from the player base in the eastern region.
Westford Table Tennis Club
22 Town Farm Rd, Westford, MA 01886
Phone: (617) 669-5585
Email: chemack@aol.com
Website: https://www.westfordtabletennis.com