Triangle BTT Takes Aim at 2022 North Carolina SQT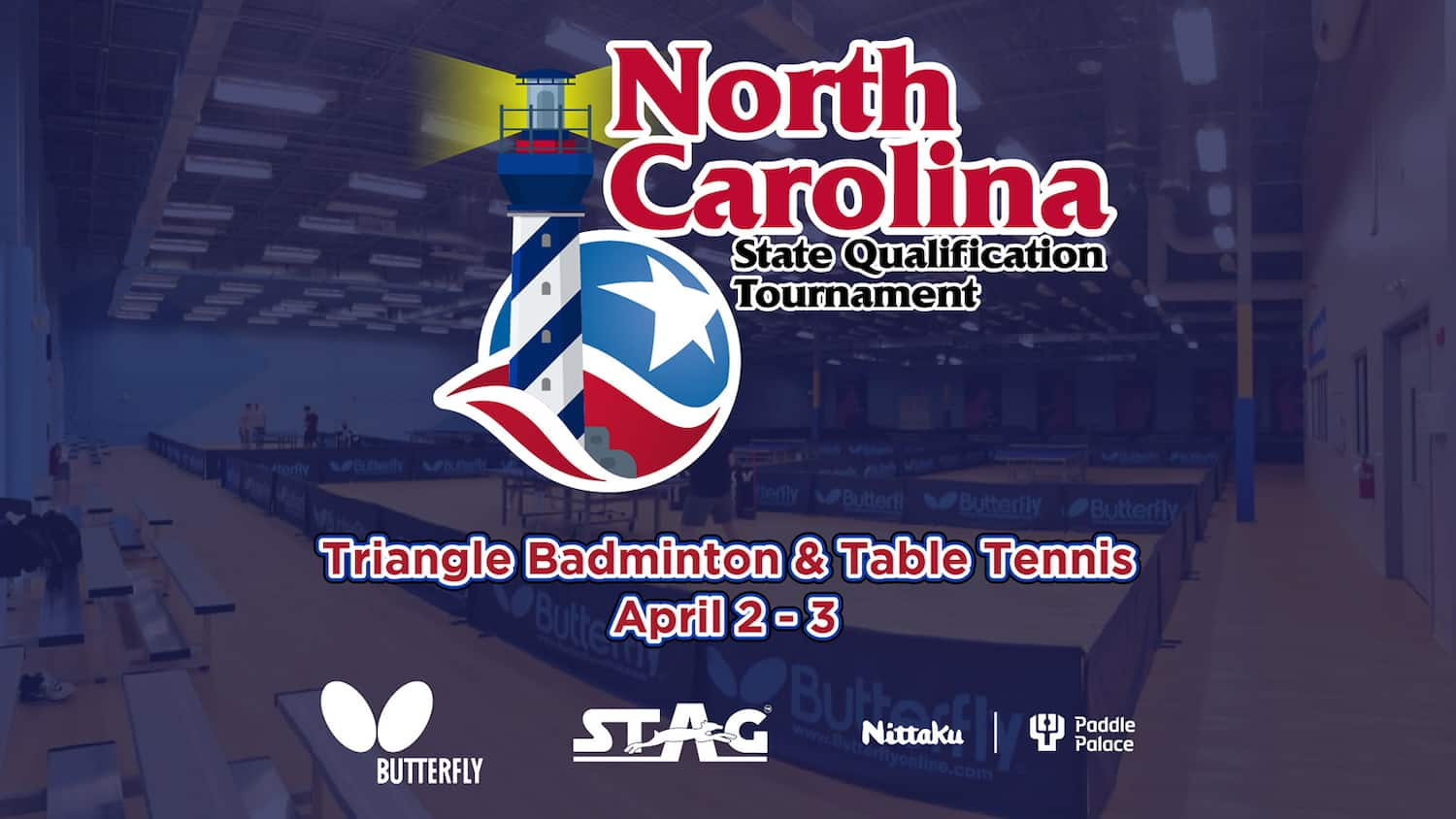 The first weekend in April 2022, through 2 – 3, will be the dates for US Nationals State Qualification Tournament for North Carolina at Triangle Badminton and Table Tennis.
Triangle BTT is coming off a strong turnout at their annual Cary Cup last week and look to ride that success into the North Carolina SQT. The club is going right into hosting the NC qualifier for the 2022 US National Table Tennis Championships in Fort Worth, Texas, on July 2 – 7.
The club's SQT provides a chance for North Carolinians to prep for the 2022 US Nationals. AJ Carney, Triangle BTT Club manager, commented on the level of competition at Triangle BTT, "We run high-level tournaments every month of the year here at TBTT. This will be another great event and opportunity for NC players to further develop and sharpen their skills before July, US Nationals."
Championship Event winners will earn 1) free entry in those events won and 2) optional seeding into the main draws at the 2022 US Nationals. Also, at the NC qualifier will be rating and open events available to all USATT members.
See the 2022 North Carolina State Qualification Tournament entry form here. Access the state qualifier's online registration in the tournament listings on Omnipong.
All USATT Members are are welcome to compete in the open events at the Triangle BTT 2022 NC SQT. The events will range from U-1000, all the way up to Open Singles.
Triangle Badminton & Table Tennis is one of the finest table tennis clubs in the country. Players from North Carolina and the surrounding states would be doing themselves a disservice by not seizing the opportunity to drop in and compete at the 2022 North Carolina SQT. With first hand knowledge of the passion and the talent for table tennis in NC, the feature club is eager to get the SQT event rolling.
Triangle Badminton & Table Tennis
2900 Perimeter Park Dr #200, Morrisville, NC 27560
Phone: (919) 388-0272
Email: AJCarney@trianglebtt.com
Website: https://trianglebtt.com