South Jersey ISC is Ready to take on the New Jersey's 2022 SQT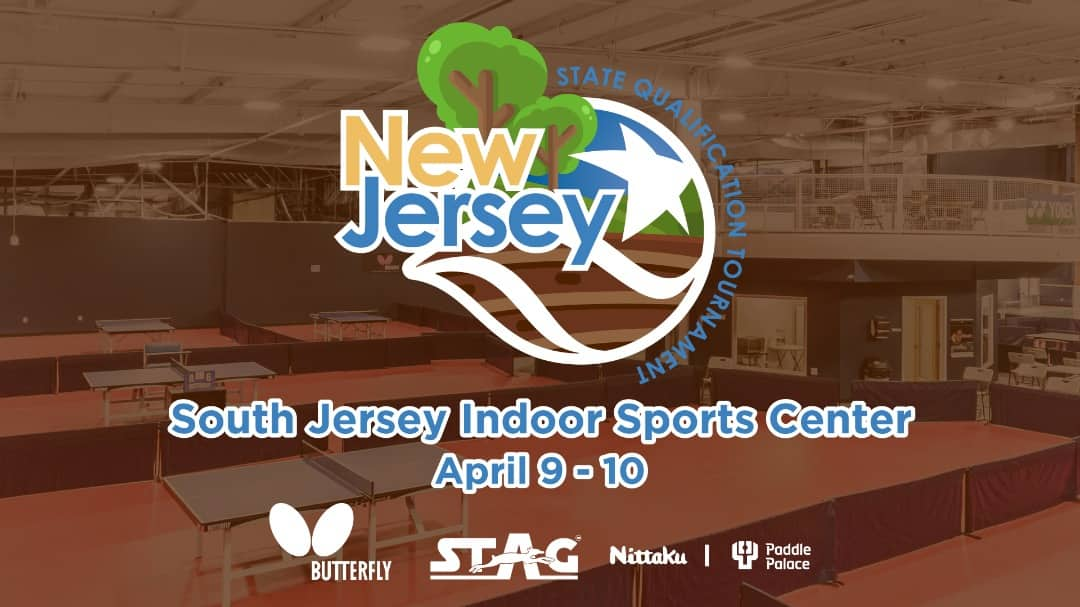 South Jersey Indoor Sports Center will host the 2022 New Jersey State Qualification Tournament on April 9 – 10, 2022. The club is conveniently located in West Berlin, New Jersey, and is only minutes off of I295 on Rt. 73.
South Jersey ISC is a brand new USATT sanctioned table tennis club that features open play seven days a week, monthly sanctioned tournaments, and bi-weekly league nights. The new club is not shying away from largescale events as it prepares for its state qualifier.
The SQT event will serve as a precursor to the Eastern Region's Regional Qualification Tournament and the 2022 U.S. National Table Tennis Championship in Fort Worth, Texas – with free entry on the line for top finishers.
Some great players and coaches come out of New Jersey, and SJISC Club Manager John Wooten foresees the 2022 NJ SQT competitors as having an advantage over those who decide not to participate.
"With the talent displayed by the players, along with several monthly tournaments scheduled around the state, the players get experience against all levels of competition, well as some different playing conditions around the state," stated Wooten.
All signs are pointing to a competitive competition at the 2022 New Jersey State Qualifier. If you are up to the challenge, here's a look at the event entry form. Online registration is available on Omnipong.
South Jersey Indoor Sports Center
545 NJ-73, West Berlin, NJ 08091
Phone: (856) 809-6783
Email: SouthJerseyISC@gmail.com
Website: http://southjerseyisc.com