USATT Seeking Applications for 2023 US National Team Coaching Pool
Search Committee Established to Review Resumes and Supporting Material from Interested Candidates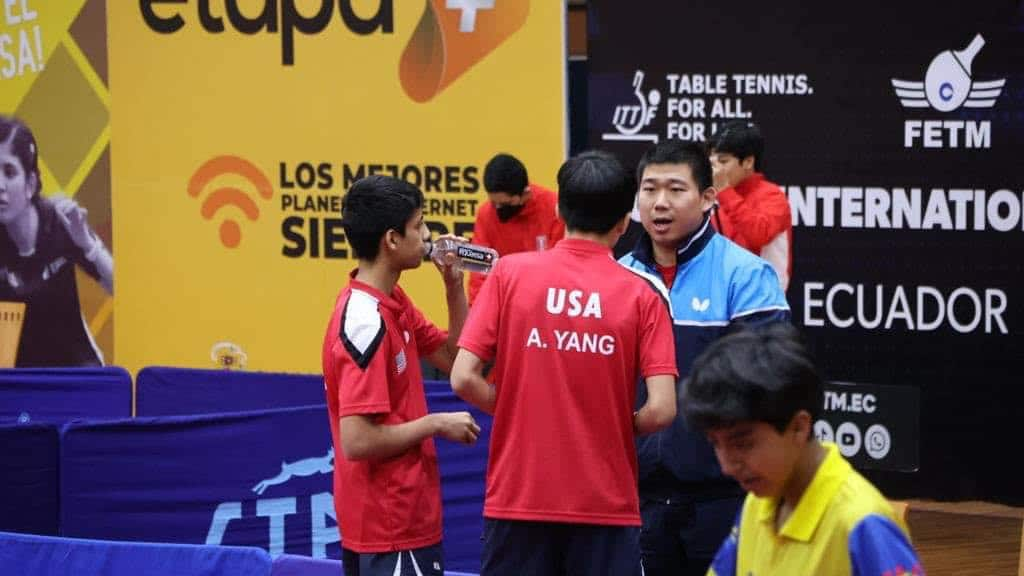 (Colorado Springs, CO – September 2, 2022) – USA Table Tennis ("USATT"), the National Governing Body for the sport of table tennis in America, announced today that the organization's High Performance Committee has established a Selection Committee to choose up to twelve persons to serve as members of the 2023 US National Team Coaching Pool.
"We're seeking qualified candidates to help lead our elite level players to international table tennis success and personal growth," said USATT High Performance Committee Chair Khoa Nguyen. "We're not only looking for candidates with the experience and training to develop table tennis skills and competitive playing ability, but also those persons who are interested in serving in a full leadership capacity to help our athletes attain success in all phases of their lives."
Successful candidates for the 2023 US National Team Coaching Pool must be retired from competitive play and be available to participate in training camps, team events, and tournament competitions, including preparatory time before the event and evaluation processes after the event. The ability to travel is mandatory. It is preferred that candidates be citizens of the United States or Green Card Holders. Experience as a player or coach in international table tennis events, including the Pan American Games, the World Championships, and/or the Olympics is also desirable. Preference will be given to USATT members who hold a National Level Coaching Certification and License. Candidates who have professional experience or training in leadership roles – in table tennis and otherwise – will also be given preference.
The 2023 US National Team Coaching Pool, which is expected be announced on January 1, 2023, will be comprised of up to twelve members and will be led by US National Team Head Coach Gao Jun. The term of participation in the National Team Coaching Pool will last for two years.
The US National Team Selection Committee is comprised of USATT's Chief Executive Officer Virginia Sung, High-Performance Committee Chair Khoa Nguyen, Athlete's Advisory Council Chair Tara Profitt, US National Team Coach Gao Jun, Para Team Manager Jasna Rather, and an Elite Athlete to be named in the immediate future.
Interested candidates should send their resume and any other supporting material before November 30, 2022, directly to Khoa Ngyuen at: khoanguyen@gmail.com.
End.22 09-02a