USATT Extends Sincere Condolences for the Passing of Si Wasserman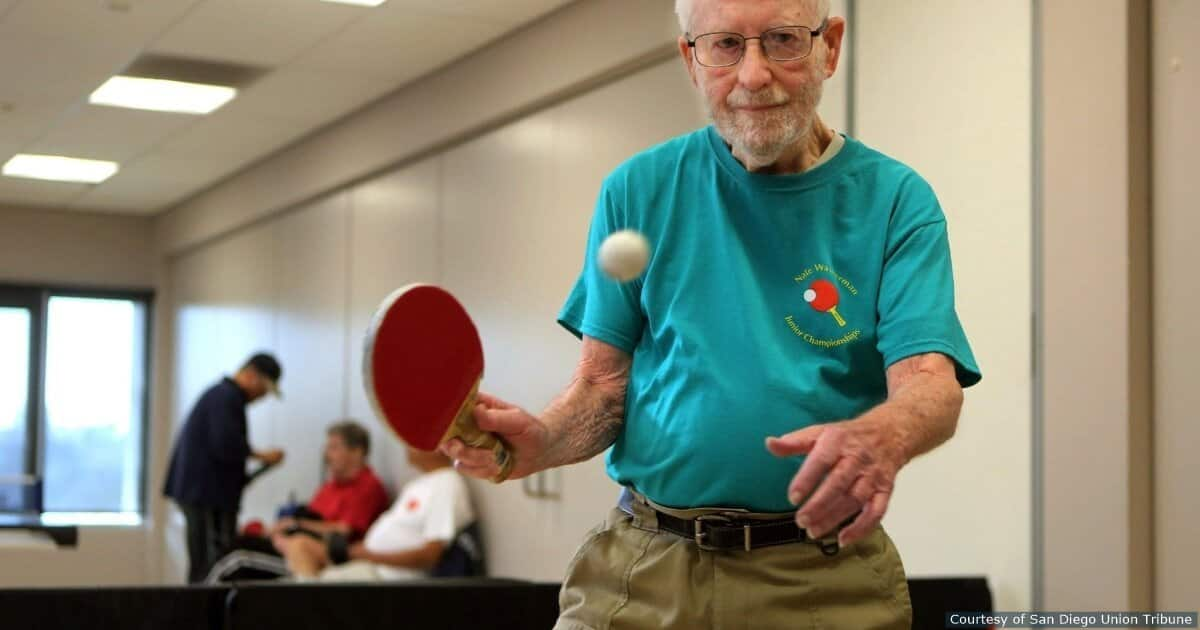 (Colorado Springs, CO – September 6, 2022) – USA Table Tennis ("USATT"), the National Governing Body for the sport of table tennis in America, would like to express the organization's sincere condolences for the recent passing of table tennis legend and humanitarian, Si Wasserman, at the age of 100.
"We're truly saddened with the news of Si's passing," said USATT Chief Executive Officer Virginia Sung. "For so many years, Si has been a great leader in all facets of the sport of table tennis, but more importantly Si was very simply a great person. I think it's safe to say that Si will not be forgotten in our sport's community, as his legacy will continue to touch our sport forever. We want to express our sincere condolences to his family and close friends, and particularly to his loving wife, Patty."
Si Wasserman was nothing short of an institution in the sport of table tennis. Whether it was as a player, a coach, a writer, a supporter, or just a friendly face at the biggest events of the year dating back to the 1940's, he was a staple that players from all generations – and virtually every great table tennis player in American history – immediately recognized. Known for his quick wit and sharp intellect, Si is a fairly safe choice as the greatest American player ever to pick up a paddle in the "Over-90" age category. A member – and important supporter – of the USA Table Tennis Hall of Fame, Si also received US Table Tennis Hall of Fame's coveted Mark Matthews Lifetime Achievement Award.
But Si Wasserman may not be remembered so much for receiving as he will be for giving. Well known for supporting up-and-coming players and innovations in table tennis, Si was also dedicated to preserving the history of the game. As an example, at the recently completed 2022 US Nationals in Fort Worth, Texas, Si continued the youth scholarship program named after his late brother, the Nate Wasserman Memorial Scholarship Awards, which has supported the rising youth stars of American table tennis since 2007; while at the same time sponsoring the historic "Hardbat" matches played at the National Championships.
For all his accomplishments in table tennis, none might be more meaningful, and everlasting, as the great love story he shared with his wife, Patty Martinez Wasserman, a table tennis legend in her own right. Their mutual feelings of deep abiding love touched all who were fortunate enough to be with them when they were together.
Si Wasserman was truly one of table tennis' brightest lights. May it shine forever.