USA Begins World Teams with Victories Over Thailand and Canada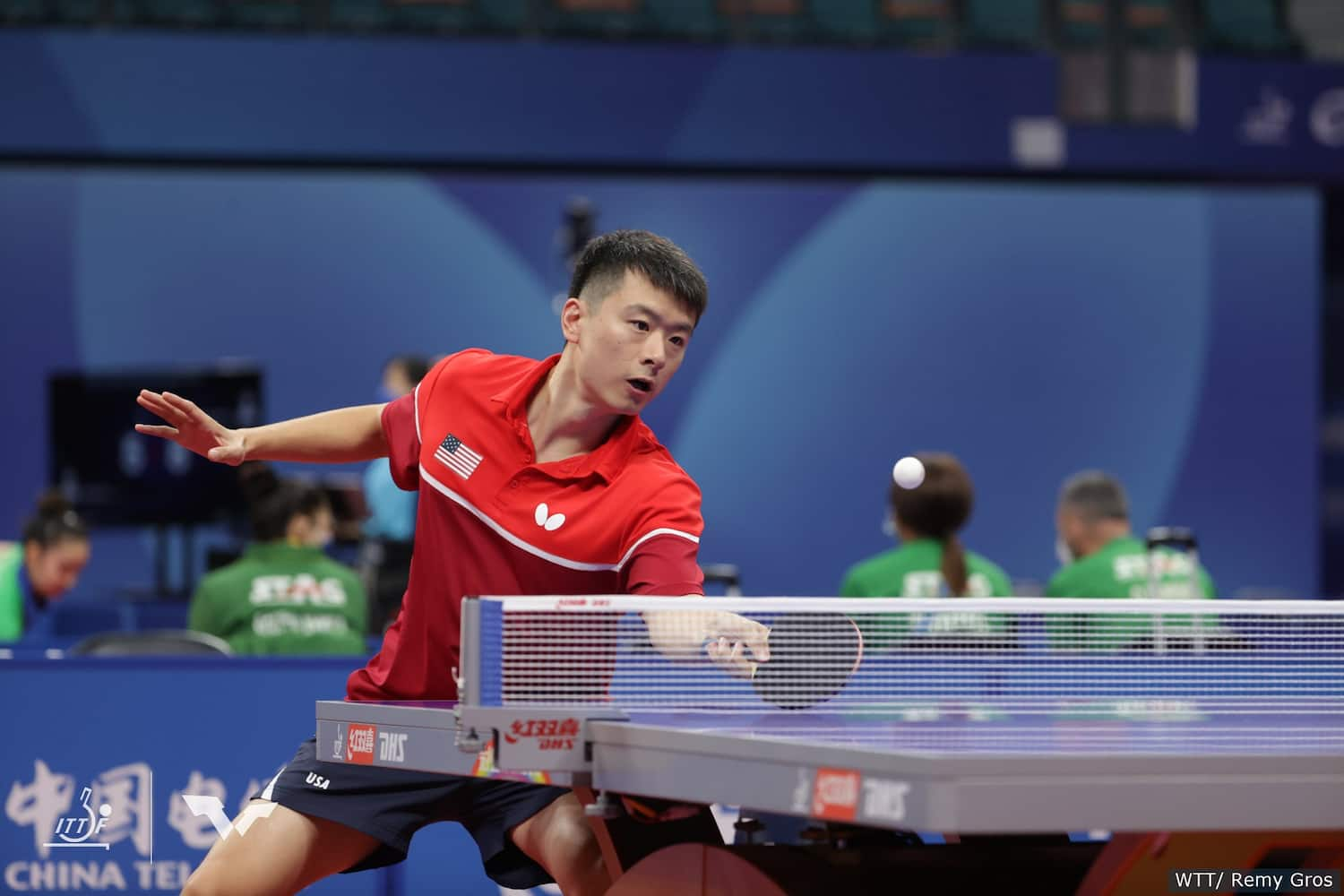 The men and women representing the USA opened the 2022 World Table Tennis Team Championships with a pair of group one wins.
After the first day of matches, the USA men's team overpowered Thailand 3-2 in their opening match in group one giving them 2 points going into day 2.
Jishan Liang sits at number 3 on the WTT Men's Leading Players list in the tournament after day 1. Liang led the USA men with two victories over Thailand's Pattaratorn Passara 3-0 in game 2, and Phakpoom Sanguansin 3-2 in game 4.
U.S. teammates Earl James Alto and Mishel Levinski round out the men's team. Alto put up a fight, falling just shy of taking a game against
Sarayut Tancharoen. Mishel Levinski went the distance before falling in game 1, though he redeemed himself with tenacity in game 5, sweeping Pattaratorn Passara 3-0 to seal the team victory.
The U.S. Men have a day 2 bye and resume play against China on day 3, Sunday, October 2.
The USA women's team, made up of (WR 36) Lily Zhang, Sarah Jalli, Tiffany Ke, and Yishuan Lin swiftly dealt with their Canadian challengers in match one. Jalli, Ke, and Zhang dropped just a single game to their northern neighbors. Lin, DNP – Coach's Decision in match one due to the 3-0 sweep but remains ready to assist her team in the matches to come.
The USA women's team will be up against Malaysia in match two on day 2. To watch the contest, tune into Table 3, Saturday, October 7:00 AM ET, 4:00 AM PT.
Men's Group 1 Match 1 Results
USA vs. Thailand (3-2)
Mishel Levinski vs Phakpoom Sanguansin
2 - 3 9-11, 11-6, 7-11, 11-9, 9-11
Jishan Liang vs Pattaratorn Passara
3 - 0 11-7, 11-4, 11-5
Earl James Alto vs Sarayut Tancharoen
0 - 3 8-11, 8-11, 8-11
Jishan Liang vs Phakpoom Sanguansin
3 - 2 11-8, 11-9, 3-11, 9-11, 11-6
Mishel LEVINSKI vs Pattaratorn Passara
3 - 0 11-8, 11-7, 11-4
Women's Group 1 Match 1 Results
USA vs. Canada (3-0)
Sarah Jalli vs Crystal Liu
3 - 1 7-11, 11-8, 12-10, 13-11
Lily Zhang vs Ivy Liao
3 - 0 11-4, 11-8, 11-6
Tiffany Ke vs Jiayi Nie
3 - 0 11-7, 12-10, 11-7