Regional Championships Take Spotlight Over the Weekend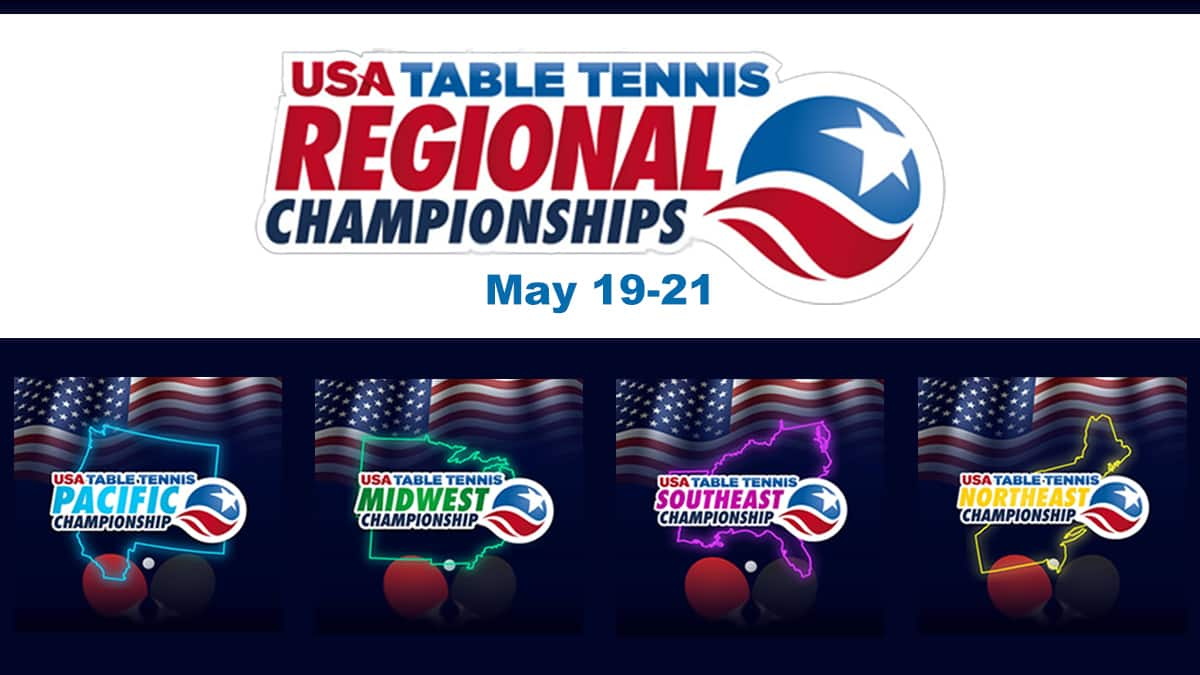 Four 2023 USATT Regional Championships headline this busy Mid-May weekend featuring the Southeast, Midwest, and Pacific Regional Championships.
This weekend in table tennis features four of the five 2023 USATT Regional Championships played over May 19–21. There's a stir of excitement as competitors throughout the four regions — Northeast, Southeast, Midwest, and Pacific — will encounter one another to determine Regional Champions.
The Regional Championship underway include various singles, doubles, and mixed doubles events for men, women, para, and junior age categories. The Regional winners will claim the title of Regional Champion and automatically qualify as highly anticipated participants at the 2023 US Nationals in Fort Worth, Texas from July 2–7.
REGIONAL CHAMPIONSHIPS THIS WEEKEND
Northeast Regionals
Westchester Table Tennis Center
May 20
Southeast Regionals
May 19–21
Midwest Regionals
Spin & Smash Table Tennis & Ping Pong Center
May 19–21
Pacific Regionals
Orange County Table Tennis Academy
The Southwest Regionals takes place next weekend, May 25–27, at Houston International Table Tennis Academy as the fifth and final Regional Championships slotted for the year.
Adding extra buzz in excitement at each of the Regionals this year amongst USATT Affiliated Clubs are the Club Team Championships. The club team championships will consist of five-player rosters that will play in best of 5 matches formatted in the Olympic Teams System (ABC vs. XYZ).
The top three USATT Affiliated Club Teams at each of the 2023 Regionals will qualify for the National Team Club Championships held this year at the US Nationals in Fort Worth come July.