10TH ANNIVERSARY WESTCHESTER OPEN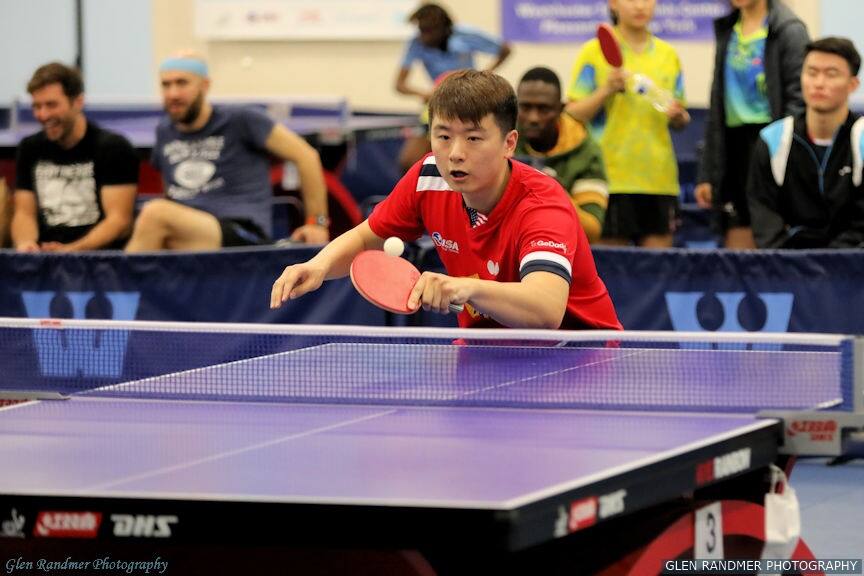 The Westchester Open celebrated its 10th anniversary this past weekend and attracted its sixth-highest attendance ever — 182 players. Was part of the reason for the big turnout the free food? Everybody was welcome to a complimentary deli sandwich and a slice of anniversary cake.
In the final of the open event, North Carolina's Jishan Liang (rated 2704) defeated Zongqi Zhong (2503) in straight games, taking home the $2,000 first prize. Jishan lost only one game in the entire tournament. Zongqi, though, who coaches at the New Jersey Table Tennis Club, put up a stiff fight in the final, losing by a razor-thin 14-12, 12-10, 11-9. Jishan is now the first player to win the Westchester Open four times in a row.
The other semifinalists in the open were Felix Lartey (2541), of the Ghanaian national table tennis team, who lost to Jishan; and 15-year-old Darius Fahimi (2446), of Franklin Lakes, N.J., who lost to Zongqi. Darius's performance was his best at Westchester to date.
Other tournament players of note include 13-year-old Aditya Sareen (2442), who, impressively, won the U2500 event for the third time; and Subhankar Ranade, a postgraduate law student from India, playing in his first-ever U.S. tournament, who won both the U2350 and Handicap events. In the latter, given his estimated rating of 2300, Subhankar had to spot every opponent 7 points in each 11-point game — and he still won. Wow.
A video of the Liang/Zhong October final has been posted on YouTube.
The November Westchester Open, the club's 110th, will be held Nov. 20-21.
Westchester Table Tennis Center