TOMORROW! PREMIER ACCESS TO 2021 WORLD TABLE TENNIS CHAMPIONSHIPS TICKETS
by Harris County - Houston Sports Authority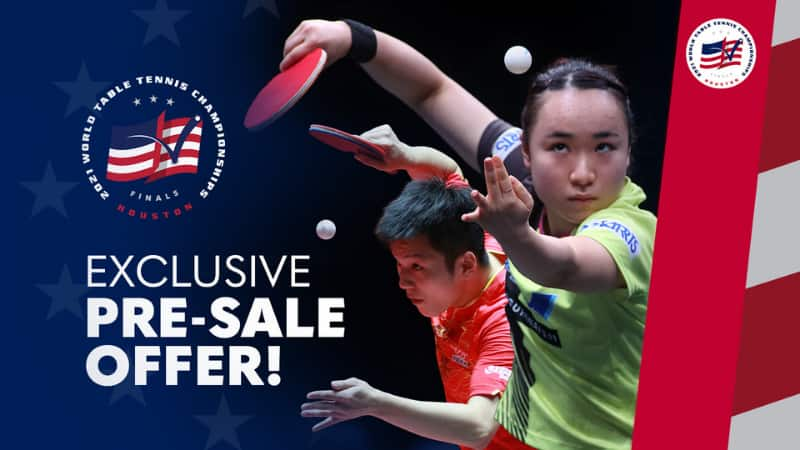 Please contact tickets@houstonsports.org with questions regarding ticket purchases.
TOMORROW!
PREMIER ACCESS TO 2021 WORLD TABLE TENNIS CHAMPIONSHIPS TICKETS
Set your alarm and mark your calendar for tomorrow, September 9, at 7AM EST, for your exclusive pre-sale ticket offer to the World Table Tennis Championships coming to the Americas for the first time in history
This world-renowned event will feature five table tennis events, each with its own World Championship title to be won: men's singles, women's singles, men's doubles, women's doubles, and mixed doubles. Former world champions, national champions, Olympians, and gold medalists will headline the 2021 World Table Tennis Championships, November 23-29, in Houston, Texas.
Tickets are limited, so don't miss your chance to be a part of history!
Link to premier access tickets will be sent to Insider Subscribers tomorrow, Sept. 9.