U15 Teams Off to Hot Start at Pan Am Cadet Championships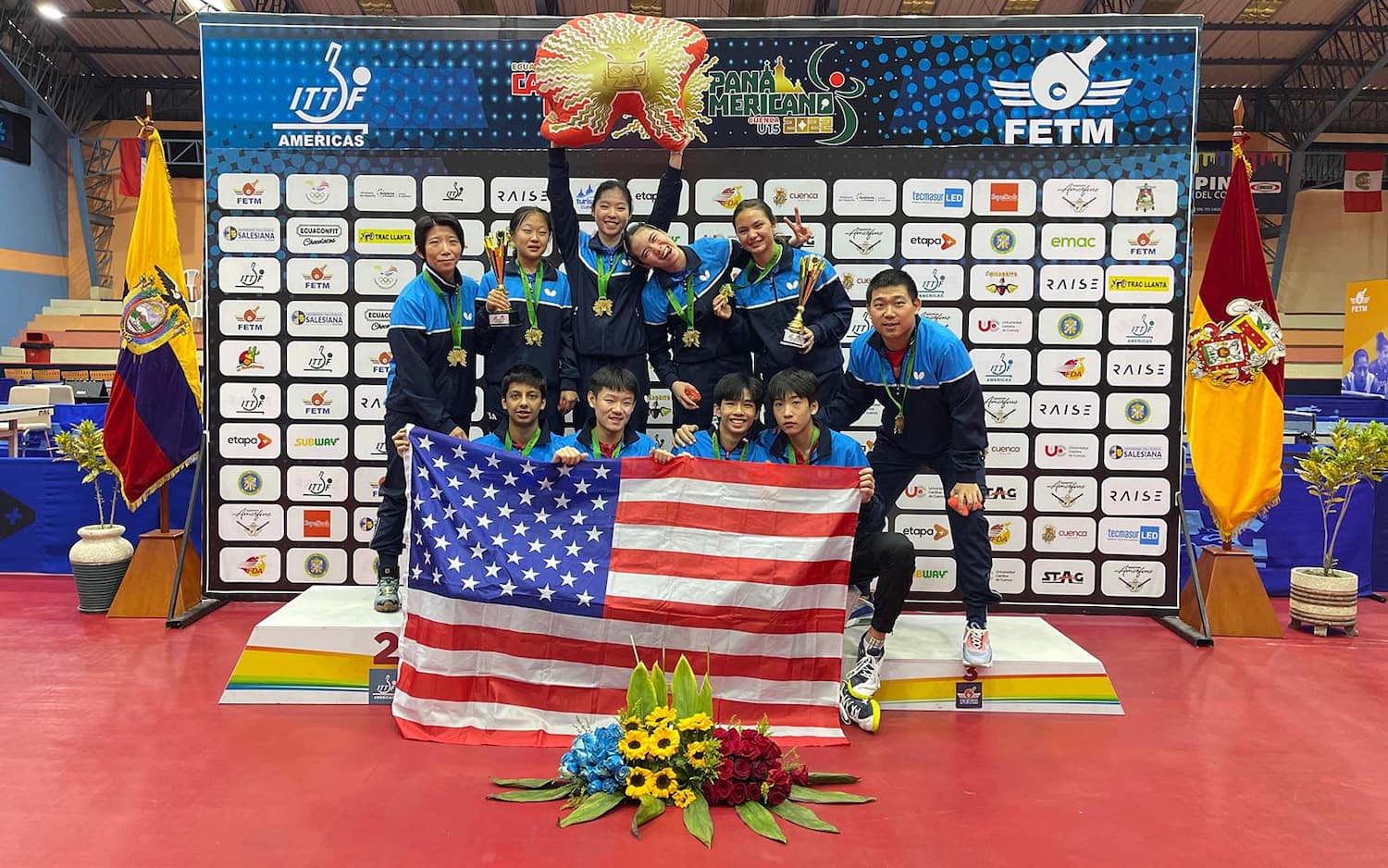 The U15 boys and girls teams representing the USA are making the most of their start in Cuenca, Ecuador, at the Pan Am Cadet Table Tennis Championships. The U.S. boys and girls have sealed team events with a pair of gold medals.
The U.S. Girls Team was the number one seed going into the team event with Kayla Goodwin, Sally Moyland, Rachel Wang, and Amy Zhang. The girls came out of the group stages undefeated. The girls picked up where they left off in the group stages, moving through the knockout stages and into the finals. In the finals, they defeated Puerto Rico 3-1 to take the first gold medal of the tournament.
The U15 Boys Team, consisting of Anav Gupta, Daniel Tran, Darryl Tsao, and Andrew Yang, followed suit, dispatching all opponents in the group stages, including teams out of Brazil, the Dominican Republic, and Paraguay. In the knockout stages, the boys swiftly won on their way to the gold medal finals match, where they outperformed the U15 boys Puerto Rican 3-1.
After cruising to victory in the team events, The U.S. U15 squads will be looking to continue to carry the momentum of the hot start into the knockout stages of the singles and doubles events over the week.
The duration of the doubles and singles events will run through August 28. Livestream for the Pan Am Cadet event is available during morning and afternoon sessions from ITTF Americas.