Hard Work Pays Off for a True Competitor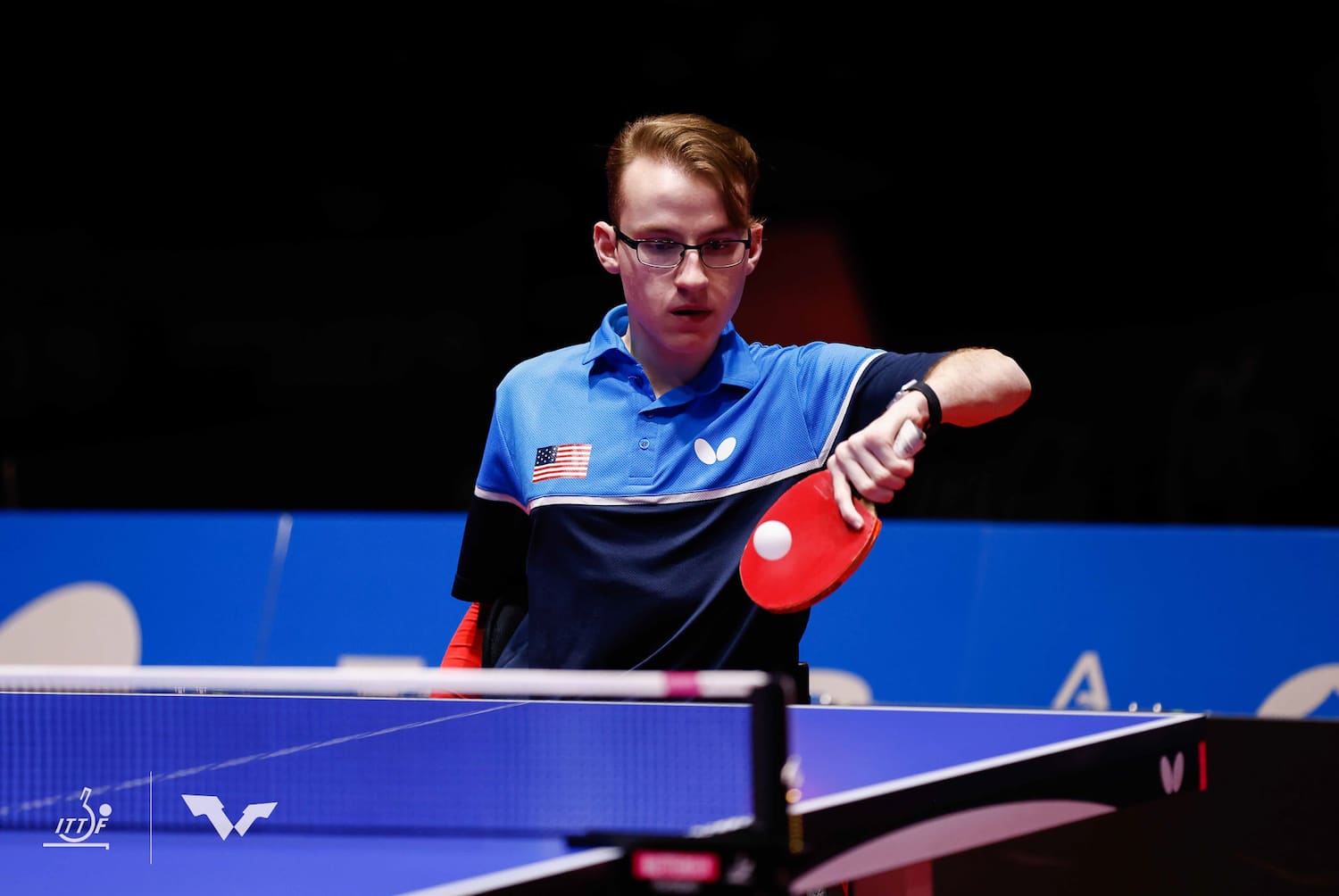 Hard work pays off for Jenson Van Emburgh as he finds more success at the 2022 World Para Championships
Jensen Van Emburgh saw his game reach new heights in Spain as he earned a silver medal at the Andalucía 2022 World Para Table Tennis Championships.
Since 2011 he has been perfecting his craft, and in the process, coach Vlad Farcas joined him along the way in 2019 before the Para Pan Am Championships.
Training for up to three and four hours a day as a para-athlete, Van Emburgh, and Coach Farcas worked on developing new strategies for his arsenal at big tournaments.
In Andalucía, Spain, initially seeded in the knockout stages against a longtime friend and training partner, his work was cut out for him. Ireland's Colin Judge was his first-round opponent. Judge was up two games and at deuce in the third game, and Van Emburgh, able to stay composed, climbed back into the match for a 3-2 victory.
In the Semi-finals, Van Emburgh defeated Taiwan's Yuttajak Glinbanchuen — a player Jenson came up with in the world rankings — showing his experience and growth using skillsets that eluded his ever-growing repertoire years prior.
Running into another world-class contender in Germany's Thomas Schmidberger, Van Emburgh held his own, though he ultimately took second on the podium during the successful trip to Spain.
Coach Farcas was impressed by Van Emburgh's spirit in Spain. "For his ability to fight and step up to the occasion, having the potential to get a medal, and actually getting it. When we all saw the draw we were thinking, 'Oh, he has a chance to get a medal!' We were thinking match by match, but for us thinking it, and him actually doing it. It was such a fight, and it just proved again he has that fight in him."
Along his journey, a showcase at the Tokyo 2020 Paralympic Games led Jenson Van Emburgh to a bronze medal in 2021. Through his playing progression, his ceiling as an athlete is proving extremely high at just 22 years old.
Paired with rapid development as a player, a fiery competitive spirit, and the consistent support system of his coaches and family, Van Emburgh has been propelled into the world elite. It teases excitement for the future of the bright young star.