First 2022 Tournament First Medal in France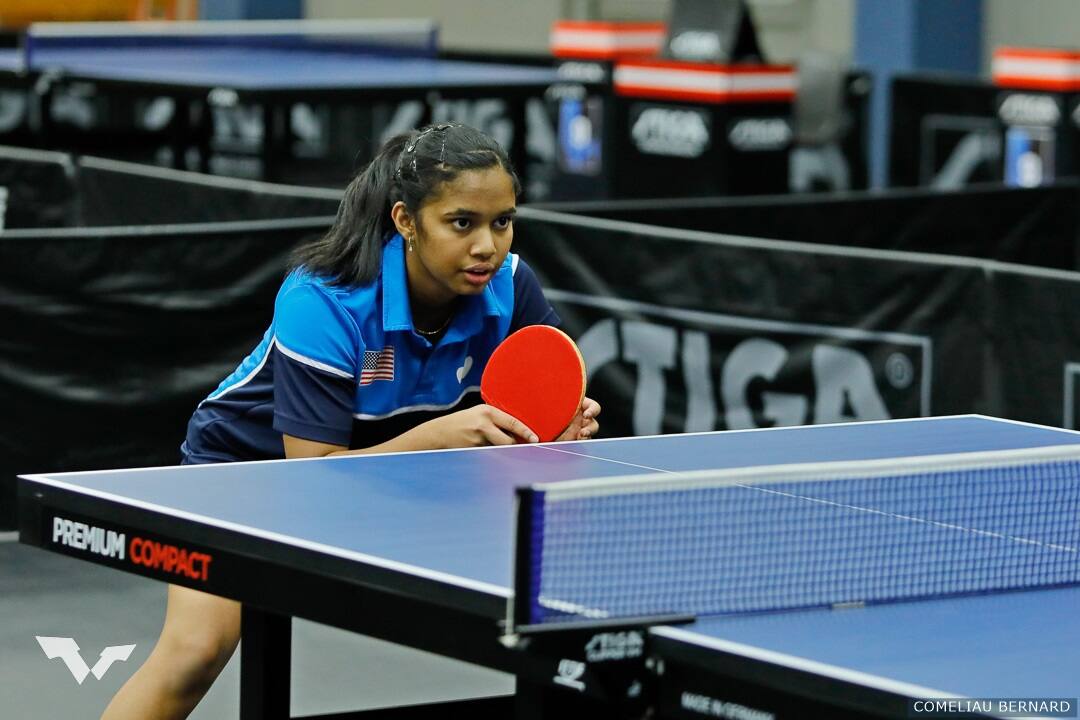 Sarah JALLI on Day 6 at the Youth Contender 2022 in Spa. Spa, Belgium. 2022.
After six days in Europe, the Junior National Teams have earned a gold medal and a bronze medal in the World Table Tennis Youth Contender 2022 Metz, France and Spa Belgium.
Leading the charge for Team USA was 16-year-old Sarah Jalli out of Samson Dubina Table Tennis Academy in Akron, Ohio.
Jalli medaled in her first WTT Event in Metz, France, in the Girls' Singles U-19 Event, and in the latter part of the trip, the young Ohio athlete also scored a gold medal in the Girls' Singles U-17 Event in Belgium to round out the trip.
In the Girls' U-19s Jalli reached the semi-finals with a massive upset over the Junior World #8, Nicole Arlia of Italy, 3-1 (11-3, 9-11, 11-8, 11-4) in the quarterfinals before falling to Ser Lin Qian of Singapore in the semis.
Build off her momentum, in Belgium, Jalli finished her outings with a gold medal in an impressive victory over Nicole Arlia in the U-17 event during their second meeting of the week. The finals match ended in 3-1 victory (11-8, 11-8, 8-11, 11-3) in Jalli's favor.
After a great start of the year for the Team USA Juniors by Sarah Jalli, the next international tournaments up for Junior Teams will be on February 26, 2022, at the WTT Youth Contender Vila Real 2022 in Portugal. Following Villa Real will be the WTT Contender Muscat 2022 on March 2, in Oman.