USA Table Tennis Board Seeks Applications for High Performance Committee Member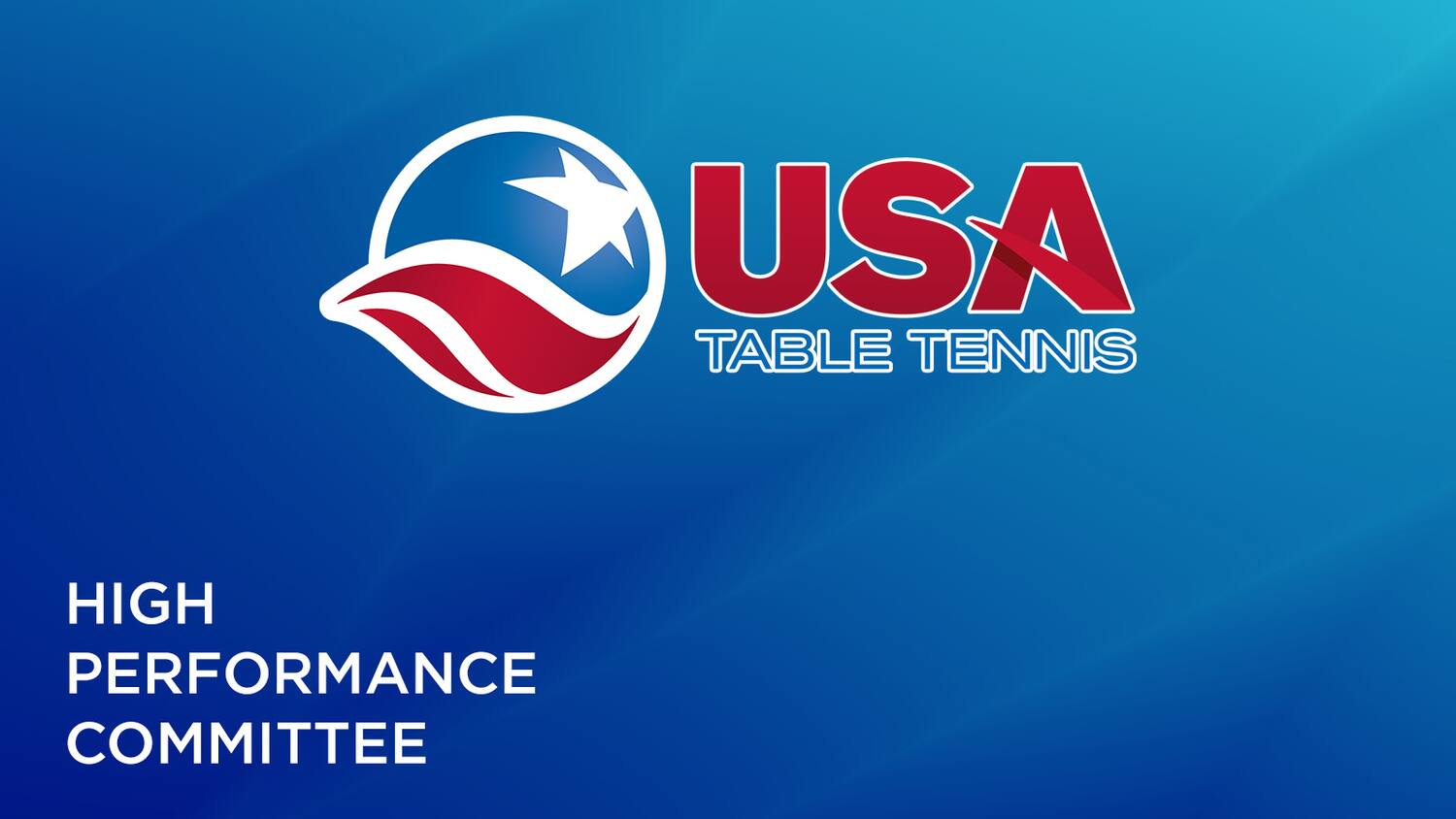 Board Looking for Candidate Interested in Committing to the Success of USATT's Elite Athlete Program
(Colorado Springs, CO – February 28, 2022) – The Board of Directors for USA Table Tennis ("USATT"), the National Governing Body for the sport of table tennis, today opened the process to receive applications for persons interested in serving on the organization's High Performance Committee ("HPC").
Under Section 19.6 of the USATT Bylaws, the responsibilities of the High Performance Committee shall be as follows:
Approve selection Procedures or other policies as needed for national teams and international events, or the operation of the High Performance Program;
Review and update existing Athlete Letter of Agreements on an annual basis;
Review and update existing Athlete Code of Conduct on an annual basis;
Consult with the Coaching and Juniors Advisory Committee on shared issues;
Oversee the operation of the High Performance Program and provide any recommendations for improvement to the High Performance Director, the CEO, or the Board as appropriate.
Advise the High Performance Director on the development and implementation of the USATT High Performance Plan; and
Perform such other duties as assigned by the Board.
Interested candidates should be aware that service on the HPC involves a significantly greater amount of time commitment than other USATT Committees.
Candidates should send an email to USATT Board of Directors General Secretary Mark.Thompson@usatt.org, providing a detailed statement of the candidate's qualifications and relevant experience with respect to the duties of persons serving on the HPC. Please ensure that proper contact information is also listed in the email. The spot on the HPC will remain open until filled, but the Board is seeking to begin the review process of the potential candidates' qualifications no later than March 7, 2022.
End.21 02-28a