Sean O'Neill to Receive USATT Outstanding Teamwork Award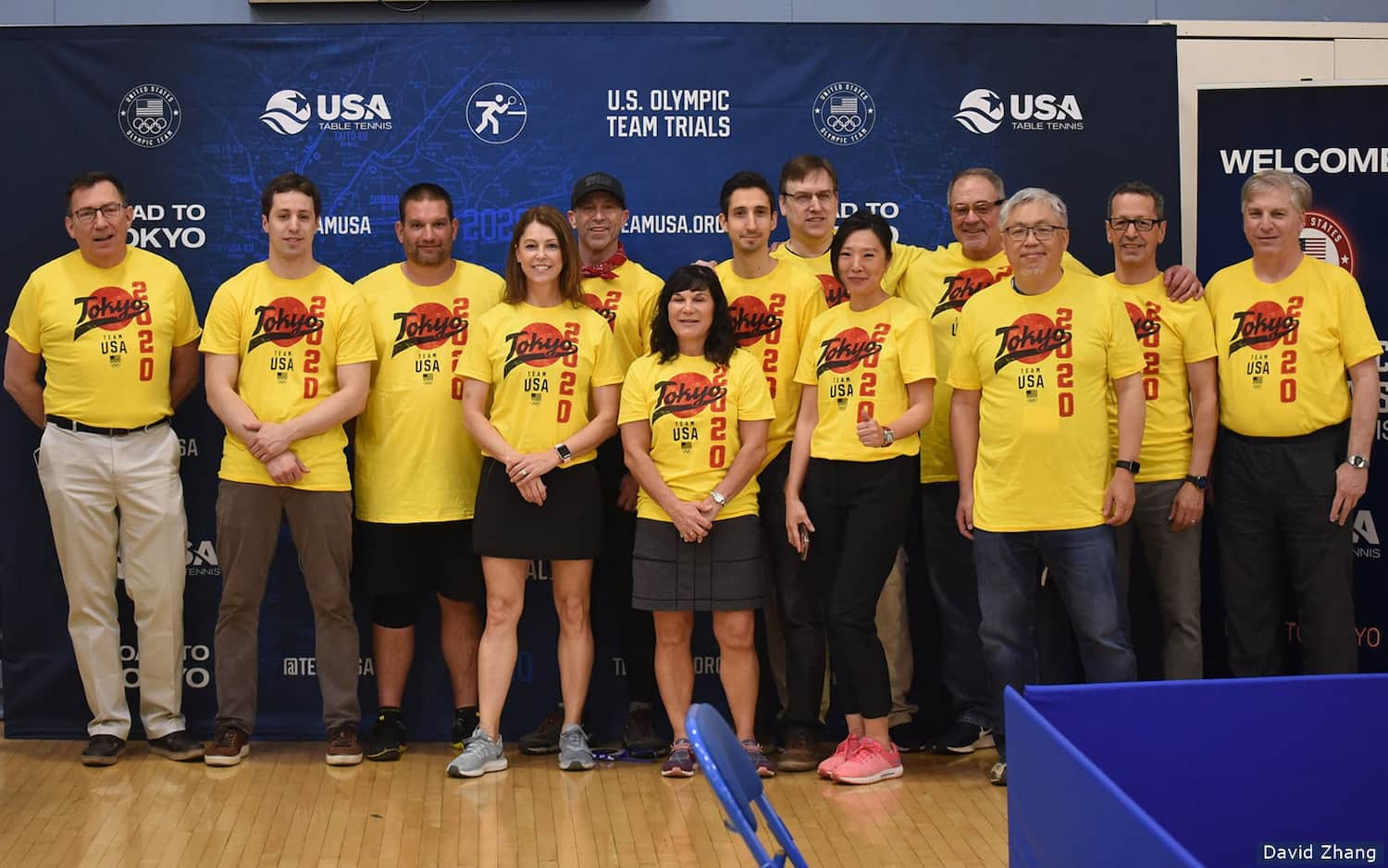 Sean O'Neill to Receive USATT Outstanding Teamwork Award
Hall of Famer, Two-Time Olympian, Five-Time National Champion, Elite Level Coach, Broadcaster and Contributor
Steps Aside as USATT High Performance Director
(Colorado Springs, CO – January 11, 2022) – USA Table Tennis ("USATT") today announced that the organization will bestow the USATT Outstanding Teamwork Award upon Sean O'Neill. The award presentation comes as O'Neill announced his intent to step aside as USATT's High Performance Director, a position he has held since September of 2019, to support the creation of the first full-time National Head Coach position.
"We are so pleased to present Sean with this small token of our appreciation," said USATT Chief Executive Officer Virginia Sung. "Sean is not only a table tennis icon in America, but also one of the most passionate and tireless workers that USATT has ever had. Under his guidance as HPD, Team USA has had continued success at the Olympics, World Championships, and Pan Am competitions. We know that Sean will continue to contribute to USATT as the organization continues to grow and evolve, and USATT thanks him for his confidence in Gao Jun as USATT's first National Head Coach."
"When I was asked to help in 2019, we built a great team to support our players and coaches," said O'Neill. "Mark Thompson, Josh Dyke, Tina Ren, Jasna Rather, Virginia Sung, Jun Gao, Stefan Feth, Doru Gheorghe, Daniel Rutenberg and Team Captains Tom Feng and Yue Wu worked nonstop to help us qualify for Tokyo, deal with a crazy pandemic and finish 2021 with momentum. Tackling Tokyo and juggling seven international events post covid was no easy task and required all hands on deck. The number of international medals we brought home in 2021 still amazes me! I am so proud that USATT created its very first performance pathway grants for National Team members to receive direct support. USATT's collaboration with NCTTA to select members for the World University Game will strengthen our National Teams as we move forward. During the Pandemic when clubs were closed, USATT conceived the T2 Challenge to keep our players active and to provide great prize money in a live-streamed featured match setting. A final aim was to help re-imagine our National Coaches Program to allow for a full-time National Coach along with more program support. Jun Gao has been an absolute pleasure to work with and I know she has assembled a terrific team going forward. As I step aside to help make this plan a reality, I would like to thank the players, parents, and private coaches for all their support over the last 2 years."
O'Neill, a USATT Hall of Famer who represented the United States twice in the Olympic Games, including in Seoul in 1988 when table tennis was first introduced. After retiring from active play, Sean immediately transitioned to a successful coaching career, which included serving as the US Paralympic Team head coach in 2004, 2008, and 2012.
In more recent times, Sean's knowledge of table tennis and his communication skills has led to a successful broadcasting career, serving as a color commentator at the last four straight summer Olympics, including the Tokyo 2020 Games held this past year. With O'Neill stepping aside as the USATT High Performance Director, USATT's elite athlete program will be guided by the recently announced High Performance Coaching Staff, led by Head Coach Gao Jun and her team that includes Huijing Wang, Yue Wu, Yijun Feng, Wenzhang Tao, Cory Eider, Samson Dubina, and Wei Qi.
End.22 01-11a