USATT Extends Sincere Gratitude for Dedicated Volunteer Service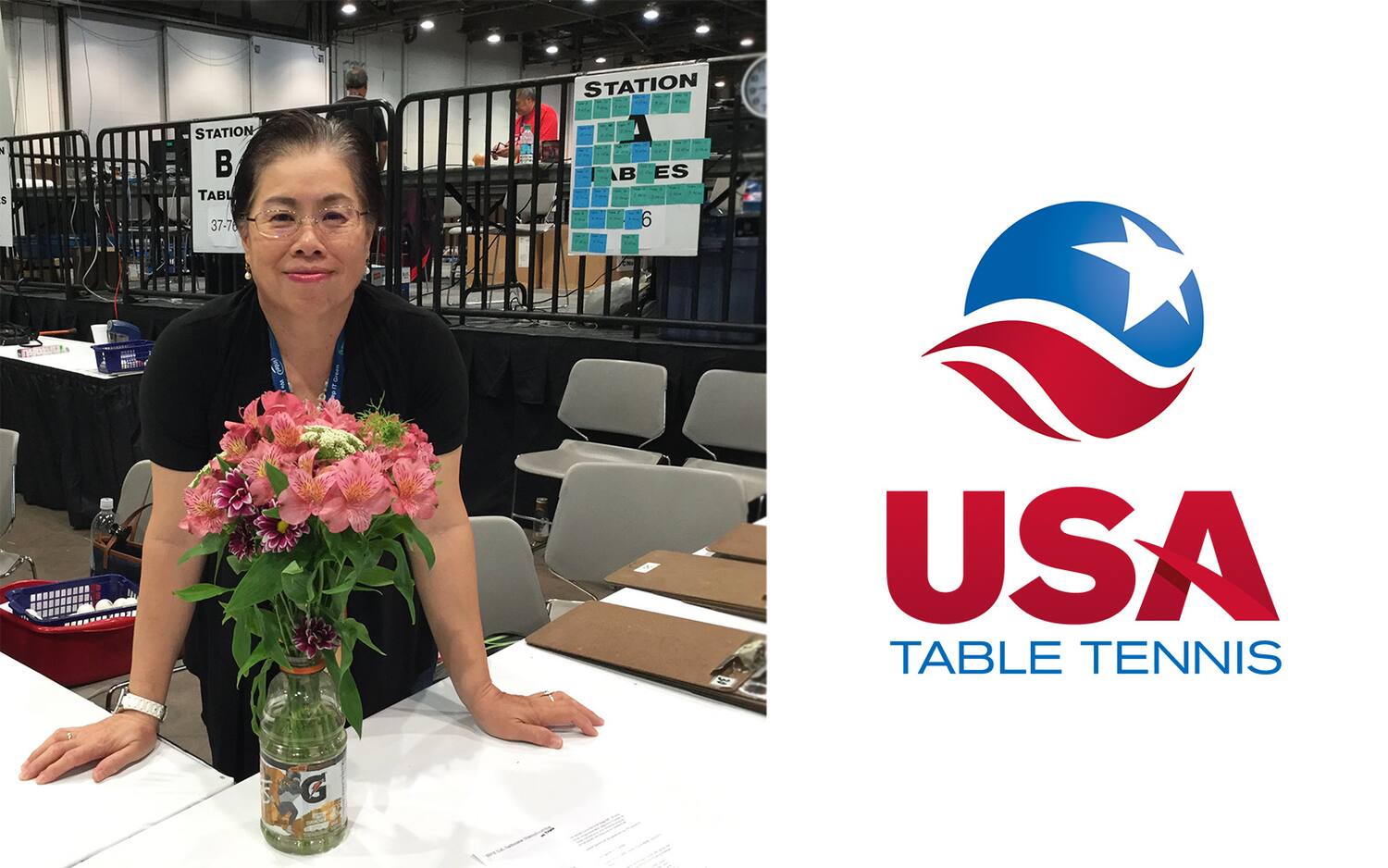 USATT Extends Sincere Gratitude for Dedicated Volunteer Service
Marguerite Cheung of Austin, Texas, Named USATT Volunteer of the Year
(Colorado Springs, CO – January 19, 2022) – USA Table Tennis ("USATT") today expressed the organization's sincere gratitude for the time and energy dedicated by the organization's volunteers in support of USATT's mission. USATT also took this opportunity specifically honor Marguerite Cheung, of Austin, Texas, who was named the USATT Volunteer of the Year.
"In many ways, USATT's volunteers are the lifeblood of our organization," said USATT Chief Executive Officer Virginia Sung. "Volunteering – particularly at our Five-Star Events – is a physical and mental challenge, and, more often than not, the volunteers do not receive the recognition they deserve for the effort that they expend. We know that our volunteers donate their time and resources without any expectations, but we believe it's important to recognize each of them for their dedicated service."
Cheung, an ITTF level 2 coach who works at the Austin Table Tennis Club, has been an advocate of the sport of table tennis for some 45 years. She has had quite an impressive table tennis career, playing competitively since her college days in Taiwan before moving to Canada where she was a member of the provincial teams in Alberta and Manitoba. Cheung, who has been living and playing in the United States since 2000, has been an integral part of the volunteer squad at USATT events for over ten years. Players at the US Open and US Nationals are well-familiar with Cheung's indefatigable energy at the Registration Desk and Control Desk.
"I'm honored to be recognized by USATT," said Cheung. "Of course, all USATT volunteers are dedicated to promoting and assisting in the sport we love, and everyone likes to be recognized for their efforts. But I think it's safe to say none of us does this for recognition. We just really want to do what little we can to help support the sport and our national organization."
USATT also wants to specifically recognize the volunteers who provided such critical assistance 2021 US Nationals and US Open, both of which were held at the Mandalay Bay Convention Center in Las Vegas, Nevada. In this regard, USATT is particularly indebted to Sargent Kolteryahn, who has always gone above and beyond the call of duty for the organization and was such an important and integral part of the operations crew at these events. Other volunteers who deserve recognition for their extraordinary service include:
Corinne Arment

Joshua Arment

Sharon Front Brooks

Chiouguey Chen

Si Hong Cheong

Junlei Du

Keith Evans

Wayne Griffin

Lili He

Tushar Khivasarg

Justin Kobrin

Tiffany Pan

William H. Rather

Carmela Rubin

Raphael Rubin

Lily Tan

Allan Tang

An Tran

Jordan Yee

Stephen Yeh

Emily Zhao
End.22 01-19a