Dallas Baptist University (DBU) Table Tennis Program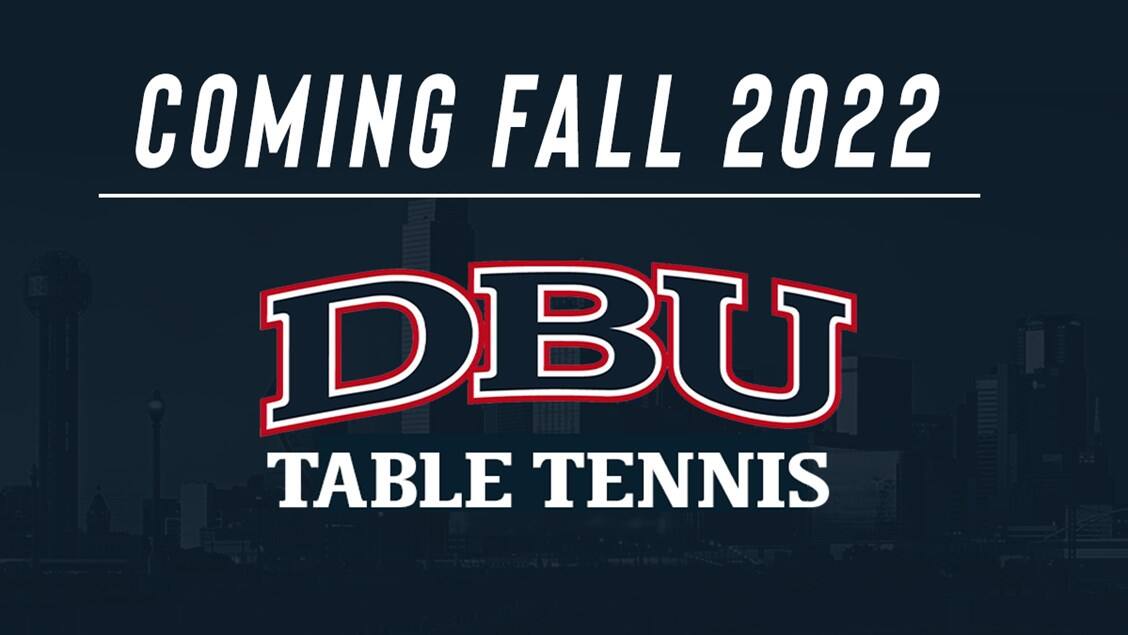 Dallas Baptist University (DBU) is pleased to announce the kick-off of their new table tennis program, poised to compete in NCTTA's Fall 2022 season. DBU will be offering scholarships with the opportunity to compete against national level collegiate table tennis players in a team environment.
Leading the program is Kyle Drake, a 40+ year veteran table tennis coach and player. Please direct all interest in DBU's table tennis program to Head Coach Kyle – (Cell: 817-691-7063 or Email: kyled@dbu.edu).
In preparation for the kickoff in the Fall 2022 academic year, DBU Table Tennis will be focused on developing the infrastructure of the program this spring:
1. Team Recruitment and Evaluation
2. Equipment Acquisition
3. Team Practice Sessions/Training
Scholarships are planned to be awarded for the 2022 National Collegiate Table Tennis season beginning the Fall semester 2022, based on evaluation by the coaching and administrative staff.
The program's mission is to compete at the national level within the framework of their team values:
Champions for Christ
Academic Excellence
Train like you Compete
Compete like a National Champion
Fun Facts:
Head Coach Kyle Drake and his playing partner Martin Gohr won first place in Over 50 Doubles at the 2021 U.S. Open this past December.
Assistant Athletic Director Ryon Phillips developed the inspiration for the table tennis program and played collegiate football at Missouri Southern State University.