Men's and Women's U.S. National Team Trials Final Stages Shake Up 2022 Rosters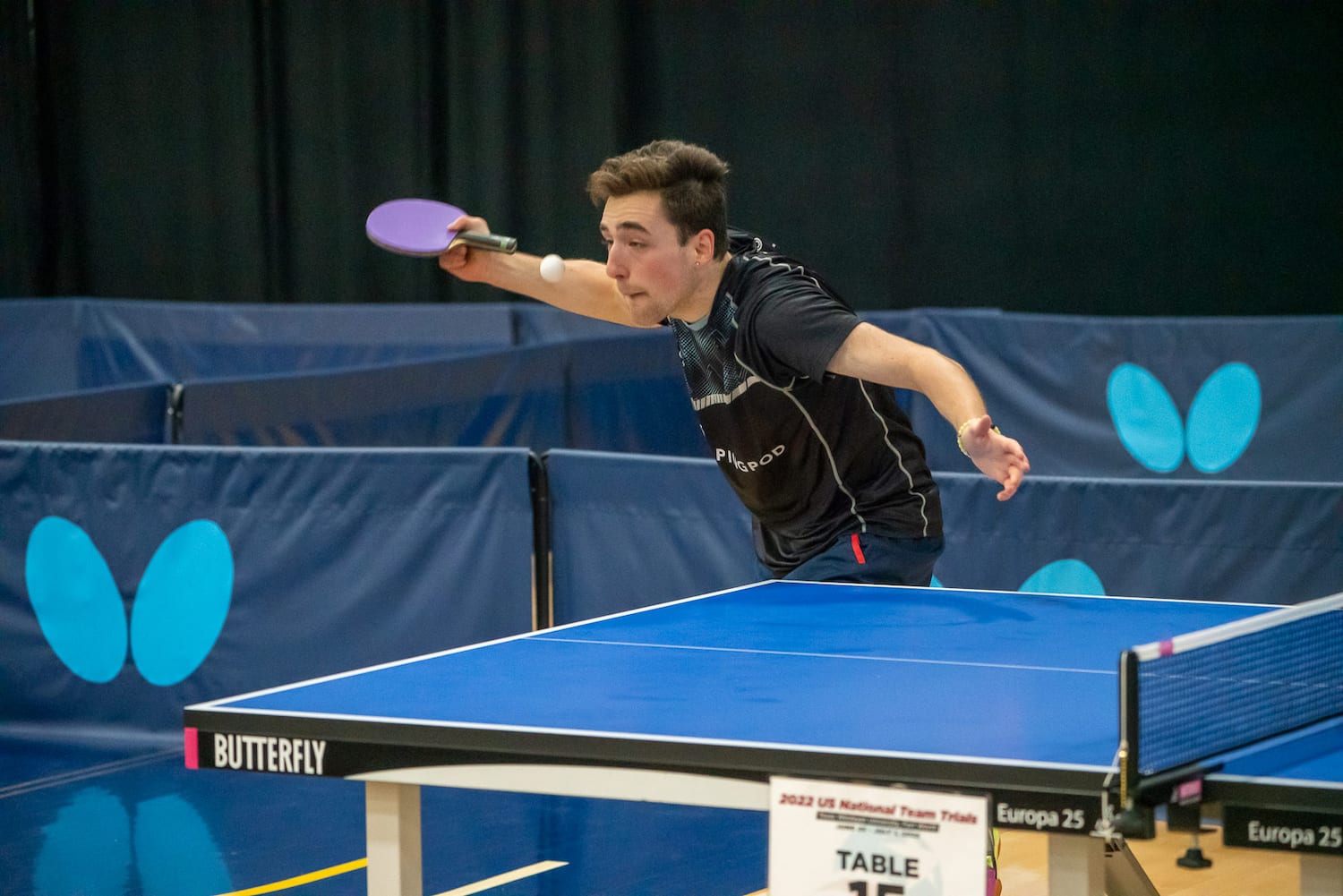 The Men's and Women's National Team Trials spanned from day three to day five at the trials, and there were seven new National Team Members after the final stages.
The round-robin final stages came down to the wire as the last Men's Singles matches had four of eight players – Gal Alguetti, Nikhil Kumar, Jishan Liang, and Kai Zhang – tied 4 wins and 2 losses for positions two through five to decide the pecking order for the National Team.
Sharon Alguetti, Jishan Liang, and Nikhil Kumar were the top performers who earned positions on the Men's U.S. National Team, joining the team's number one, Kanak Jha.
Men's Singles U.S. National Team Trials winner Sharon Alguetti finished with a flawless final round notching seven straight victories. Alguetti spoke about his on-court success at the trials:
"Competing at the team trials is always special. In this event, the best players in the USA gather to compete for representing our country.
I know how much of a challenge it is. After winning last year's national team trials, I knew what it takes and how my preparations needed to be in order to finish on the top once again.
With so many matches against such amazing players, I have to take one match at a time. Especially seeing how complicated things got in the round robin stages, I knew I needed to focus on myself and try to give 100% every match.
I'm happy I was able to bring my A game once again this year, and I'm looking forward to bringing my game to the international stage representing team USA.
Special thanks to my dad [Eyal Alguetti] who coached me and supported me during these hard 3 days of long and tiring matches!"
The women had three clear front runners as the final stages of their round-robin played out. All three women won six of seven matches, losing only to one another.
Joining Lily Zhang – Women's National Team number one – Amy Wang, Sarah Jalli, and Rachel Sung will complement the women's team.
Amy Wang, 2022 National Team Trials Women's Singles winner finished her final round 6 wins and 1 loss as she edged out the competition. Wang spoke about her strategy going into the trials this year:
"Having just graduated high school and preparing for college during fall this year, I really came into the trials not expecting anything. My goal initially was just to focus on one match at a time as I know all the younger girls are improving quickly so I knew going into the tournament it would be very tough physically and mentally. Luckily, I had a supporting family and coach that supported me through the difficulties and I'm glad to have made till the end."
A one-match-at-a-time approach paired with a strong family support system seemed to be the recurring theme for both trial winners this year.
After the National Championships, Team Trials, and World Rankings are complete, the top four men and women will be first in line to represent the United States in matches at home and abroad.
Honorable mention for the men's team is Gal Alguetti finishing in fourth place during the men's singles event at the team trials. For the women's singles event, honorable mention goes to Sally Moyland for placing fourth.
With all the trials in one location, we're seeing a shake-up on the men's and women's National Teams as they host seven new players. Here are the top eight finishers for the men's and women's singles at the 2022 U.S. National Team Trials: