Nikhil Kumar Captures First U.S. Nationals Men's Singles Title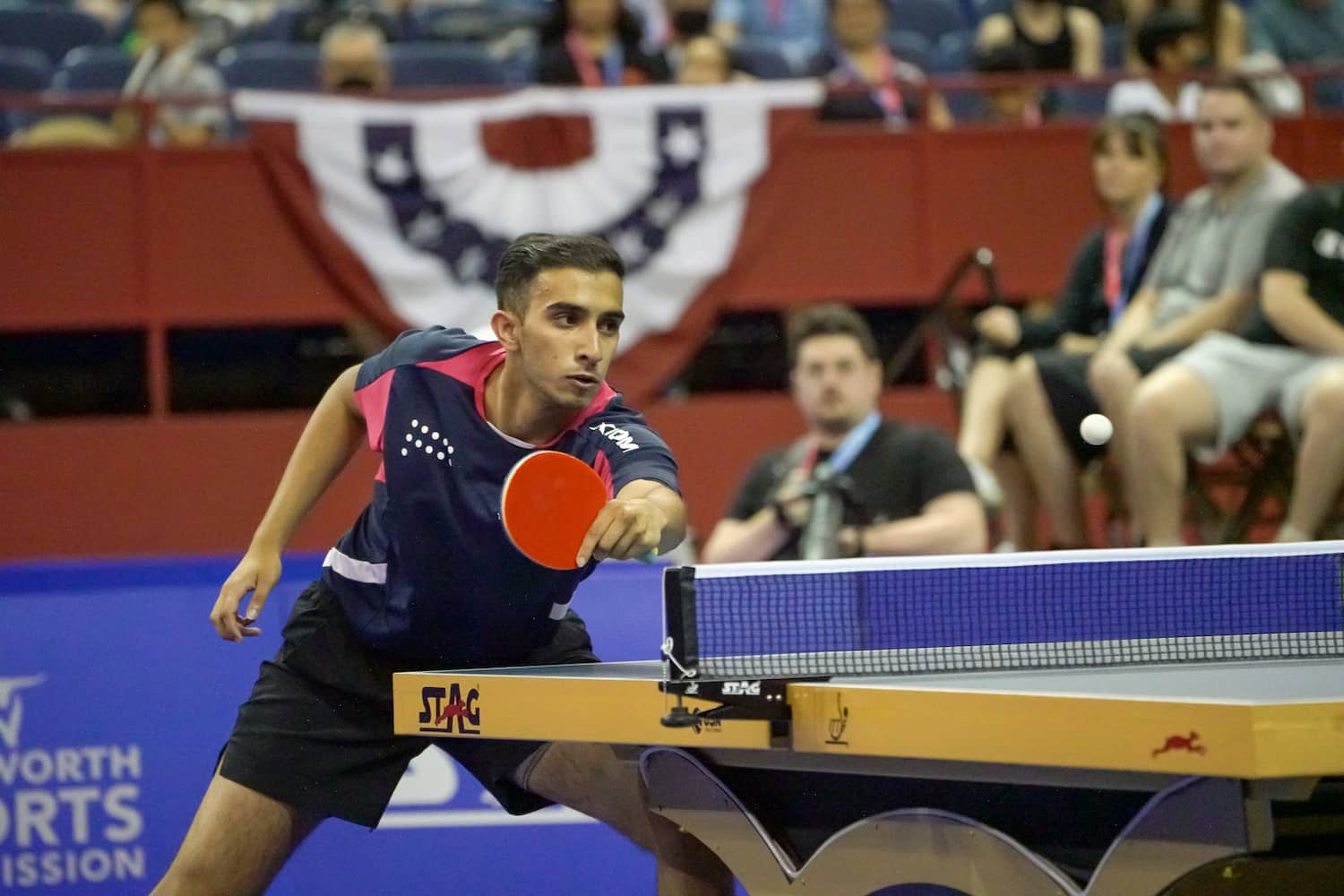 Nikhil Kumar captured his first U.S. National Men's Singles Championship at the Fort Worth Convention Center Arena. It was more of a two-week multi-tournament affair than your typical National Championship event.
Men's Singles finalists Nikhil Kumar and Sharon Alguetti began their trip with many gifted young athletes at the 2022 U.S. National Team Trials held at Texas Wesleyan University.
The National Team trials saw head-to-head action in robin play daily. The final rounds of the team trials were no different. Seven matches between 8 players to decide who would make the core lineups of the National Teams.
Alguetti bested Kumar the week before at the Team Trials adding to his current 11W – 5L match record against him in their previous meetings. However, both players needed to put the match behind them to prepare for the 2022 U.S. National Championships. Both events were linked to one another by less than 24 hours.
The feat of stamina belongs to Nikhil Kumar as the 2020 Olympian captured his first U.S. National Champion after just his third trip to the finals.
The path to victory was not as direct as it may sound. Six players in the top 8 of the Men's Singles at U.S. Nationals were at the National Team Trials, where Kumar finished in third place.
In the U.S. National Men's Singles Championship, an in-game adjustment during a critical timeout is the best way to summarize the match's outcome.
Two finalists with the athleticism to cover the entire court space, soft hands with impeccable touch on the ball, and the heart to become champions met head-to-head to capture the title of U.S. National Champion.
Alguetti steamrolled his way through the first two games of the seven-game match and started with an early 4-1 lead in game three in a similarly aggressive fashion.
Kumar's decision to take a timeout was what changed the entire match. After breaking from the timeout Kumar, played a short forehand serve that was returned and sent right back to spinning the forehand side to avoid Alguetti's elite backhand lift, and the game changed immediately. Kumar was back in the fight.
Kumar took two straight games before trading game five, and game six with Alguetti.
In game 7, the energy intensifies with three straight points allotted to Kumar. Alguetti takes a timeout after the next point to stop the bleeding, but Nikhil pushes forward and goes up 5-1 at the game seven side change. Nikhil continues to win the longer back-in-forth rallies with growing confidence in game 7.
After the 11th point flies over the table, Kumar bursts into celebration. He meets Alguetti at mid-court in an embrace between two elite competitors.
Kumar fought hard and earned his first U.S. Nationals Men's Singles Title of his young career.