Amy Wang and Rachel Sung Win Women's Doubles Final in Game 5
Amy Wang and Rachel Sung solidify a comeback victory after going down 0-2 in the 2022 U.S. National Women's Doubles Finals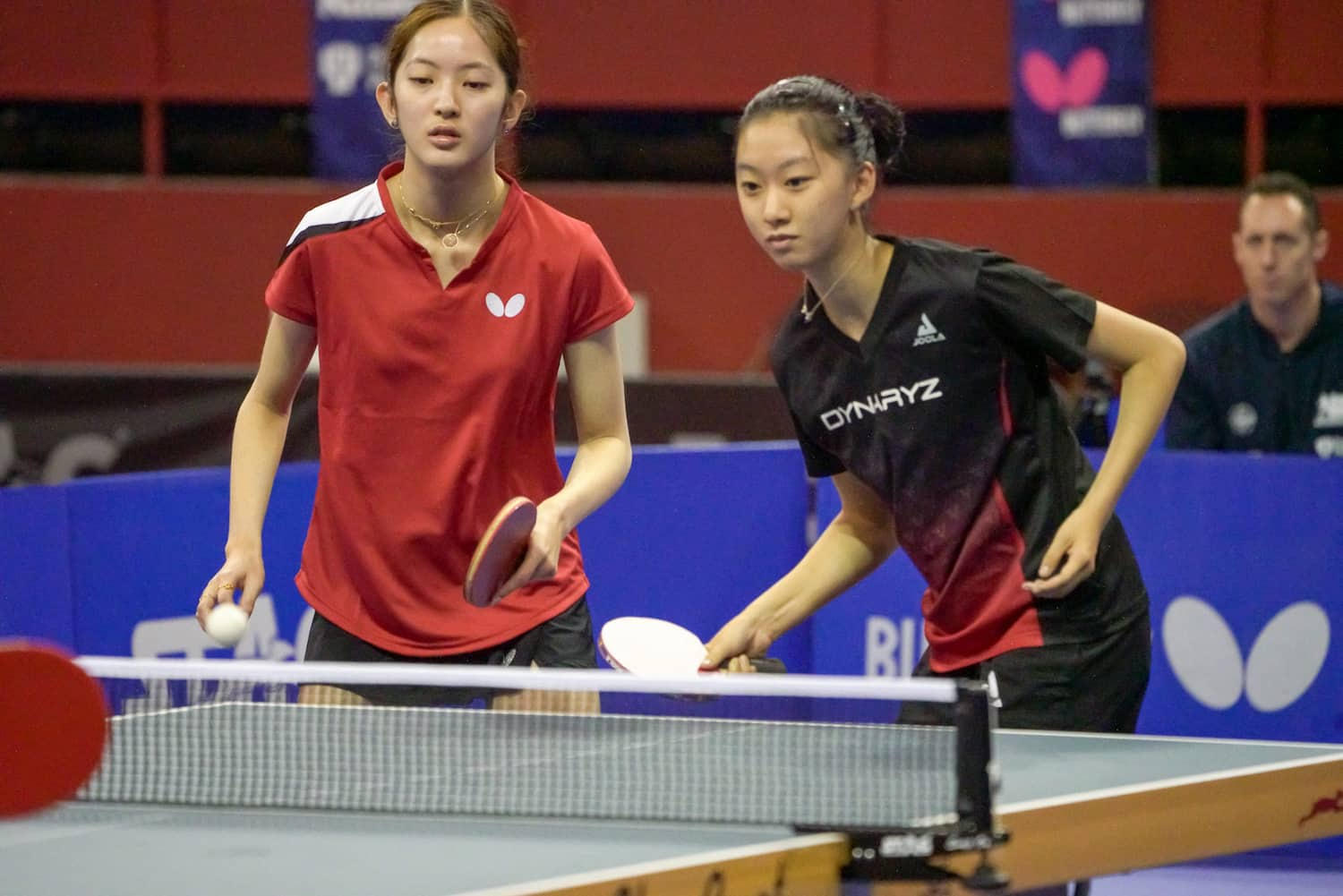 Amy Wang and Rachel Sung are the 2022 U.S. National Women's Doubles Championships. The duo had only played doubles together two times before the event, though their team chemistry was unquestionable.
Wang and Sung were up against two tough opponents in Sarah Jalli and Tiffany Ke, who started the game off strong, jumping ahead with a quick 2-0 lead.
Wang and Sung seemed completely unphased after dropping the first two games to Jalli and Ke.
2021 U.S. Women's Singles National Champion Amy Wang explained how the pair stayed calm and collected throughout the match:
"Besides having the advantage of us being a righty-lefty combination, I believe what makes Rachel and I the perfect team is our mutual trust and belief in one another. After winning silver at the World Youth Championships in Portugal last year, Rachel and I have set standards for ourselves to become the next women's doubles national champions. While being down 0-2 in the finals, we remained composed and discussed tactics that would allow us to find a solution in overturning the game score. It was not an easy comeback, but we've managed to withstand pressure and achieve our ultimate goal of becoming the new national champions. Despite having only paired up twice with Rachel in the past, I am really proud of what we have accomplished. As Muhammad Ali once said, 'float like a butterfly, sting like a bee.' I'm excited to see what awaits us in our future endeavors."
In a best-of-five game scenario, when some player would get desperate and make unforced errors, the two remained composed under the pressure as they began their comeback run.
The two opposite-handed players, Wang, a right-hander, and Sung, a left-hander, began serving with a touch more sidespin to varying lengths, sending their opponents wider off the table to attack their forehands. The strategy readied an all but immediate counter off the return.
Games 3 and 4 were over almost as quickly as they started. Game 5 is where things got interesting. The in-game adjustment by Jalli and Ke was to pressure the backhand to prevent smashes from coming right down the center of the table.
Wang and Sung fought as they took an early lead in game 5. The experience of the two players was more than their young opponents could handle as they came back to win 11-9, solidifying their comeback with three straight wins from down 2-0 in the best of 5 final.