2022 U.S. National Team Trials are Under Way in Fort Worth, Texas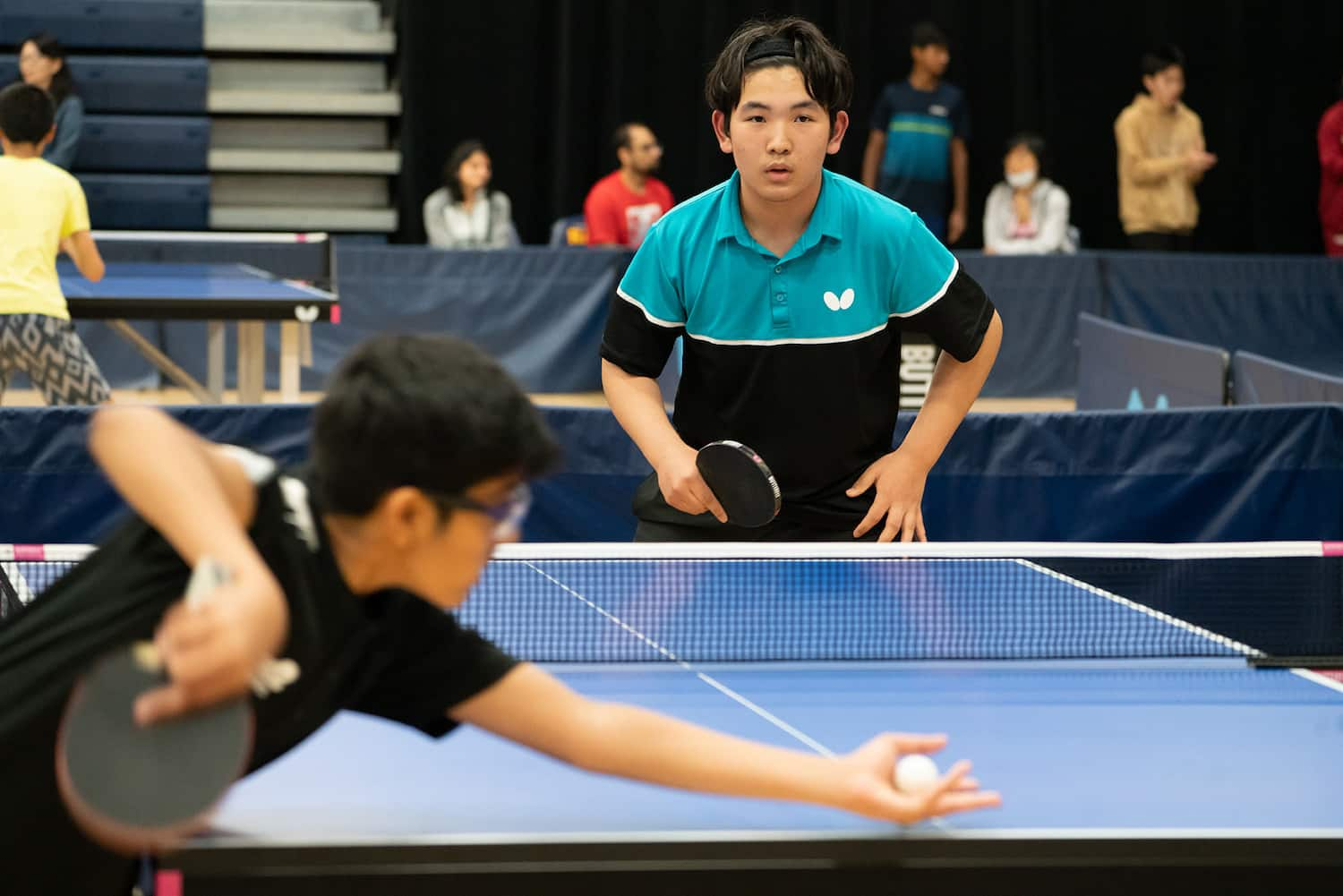 The 2022 U.S. National Team Trials are underway at Texas Wesleyan University. The six-day event will run from June 25 – July 1. There is eagerness and excitement in the Sid Richardson Center as the top table tennis athletes in the nation come to see their dedicated training pay off during a chance to make the U.S. National and National Jr. Teams.
Happy to be back in Fort Worth, Texas and excited to see the up-and-coming young talent is Men's National Team player Sharon Alguetti, who had some advice for aspiring young athletes. "I think at this point no more preparation is needed. Players should try and play their best and have fun!"
There are 14 National Team positions open for team positions 2-7 for the men and women. Position 1 for each national team is awarded to the highest ranked player in the world. Kanak Jha and Lily Zhang hold the highest world rankings for the 2022 National Teams.
For the National Jr. Teams, 64 of the 80 team slots are available at Texas Wesleyan University during this year's trials. Eight positions are available for each of the boys' and girls' teams including the U-11, U-13, U-15, and U-19 teams.
Players who advance through the group stages to the final stages of their age categories have the opportunity solidify their National Team positions and represent the United States in international competition.
The remaining 16 positions for the U-17 National Jr. Teams will be decided during the 2022 U.S. Nationals at the Fort Worth Convention Center in Downtown Fort Worth, Texas.
To view the tournament livestream, visit the USA Table Tennis Facebook page.