USA Table Tennis Diversity Equity and Inclusion Committee Releases Survey to USATT Membership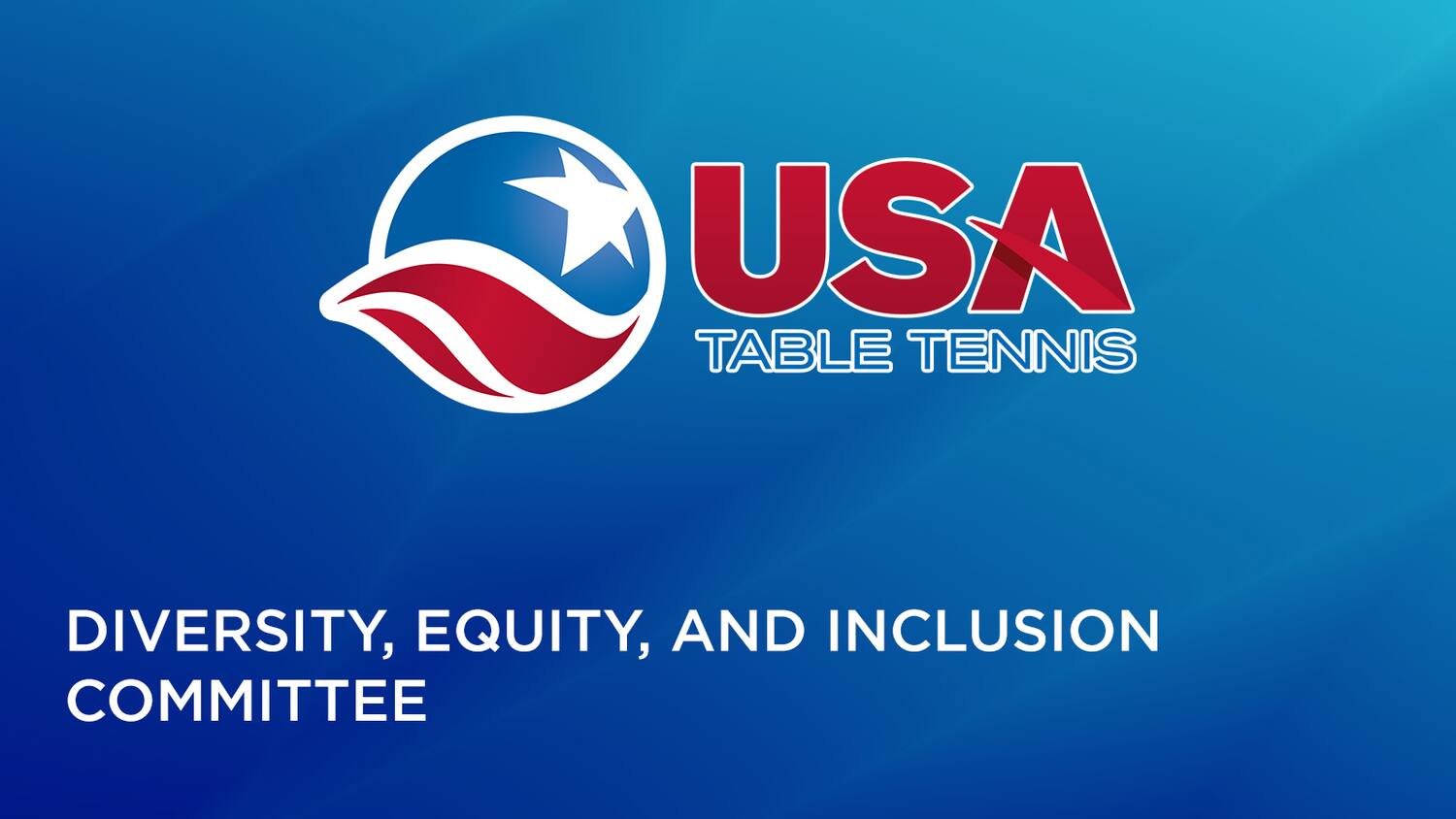 USATT Committee Gathering Data to Help Foster the Inclusion of All Persons
Interested in Participating in the Sport of Table Tennis
(Colorado Springs, CO – March 1, 2022) – USA Table Tennis ("USATT"), the National Governing Body for the sport of table tennis, today announced that the organization's Diversity, Equity and Inclusion Committee has created a survey, which will be sent to all USATT Members, to gather data to assist in the Committee's mission of encouraging inclusion of all persons interested in playing the sport table tennis.
Please click here to complete the survey: https://www.surveymonkey.com/r/9CBHC6Y.
The stated mission of the DEI Committee is to create a welcoming and encouraging environment for all table tennis players. The DEI Committee's aim is to build an inclusive culture within USATT, which benefits from the differences among its constituents. These differences include but are not limited to, race, gender, ethnicity, national origin, LGBTQ+, age, religion, language, and physical and cognitive abilities. Through education and action, we are committed to promoting diversity, inclusion, and equality to ensure all voices are heard.
The DEI Committee is comprised of seven persons, including Dora Kurimay (Chair), Daryl Sterling (Secretary), TerriLee Bell, Sydney Christophe, Jennifer Johnson, Jerry Vasquez, and Mat Weber. More information on the DEI Committee Members can be found here.
The DEI Committee encourages you to participate in the Committee's Facebook group at the following link:
https://www.facebook.com/USATTDEI
Thank you for your participation.
End.22 03-01a