2022 US National Table Tennis Championship Tournament to Make History By Offering Events for Persons Living with a Parkinson Diagnosis
USATT Teams with PingPongParkinson to Offer Three Special Events at US National Championships in Fort Worth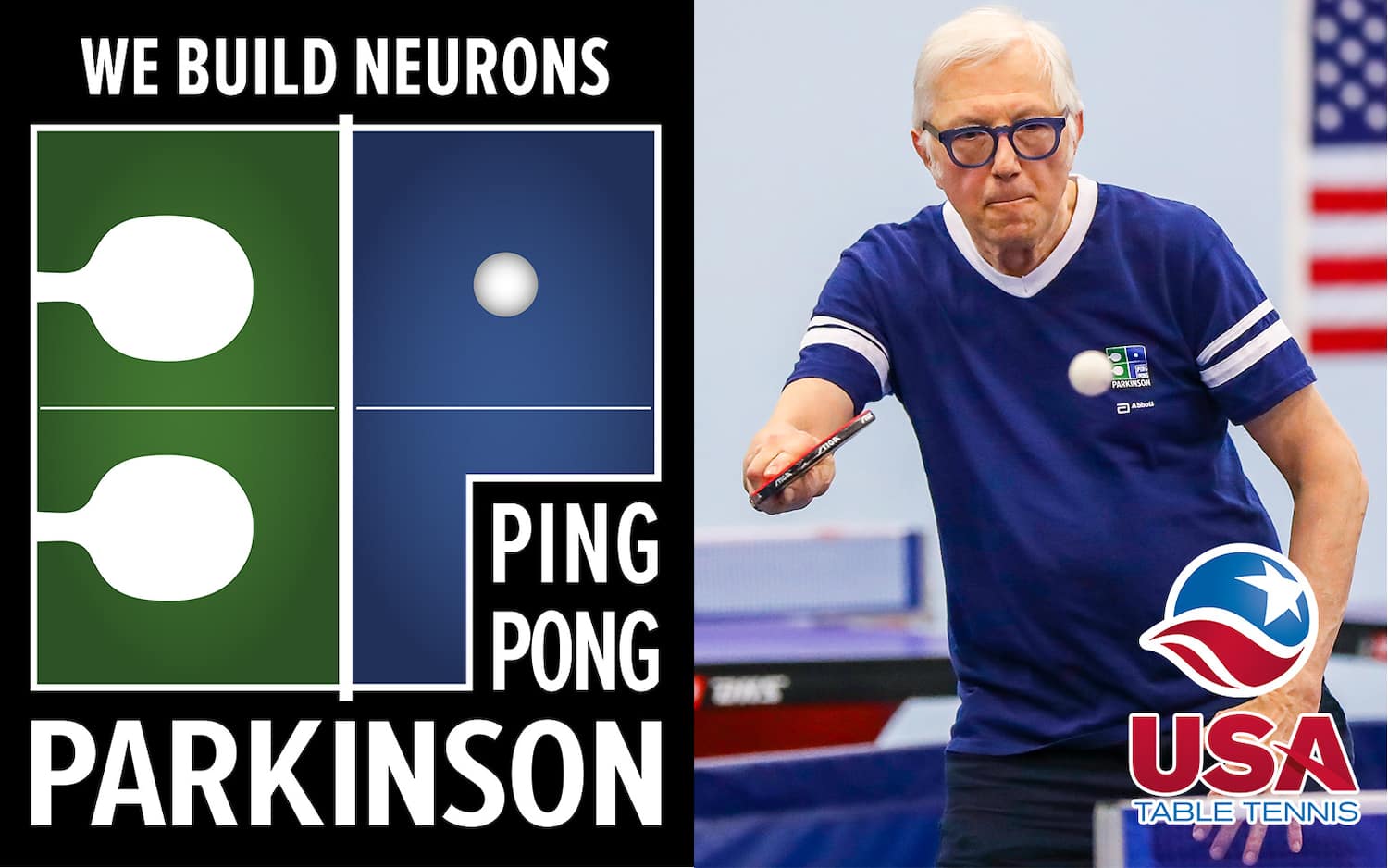 Nenad Bach playing at the 5th year celebration of Ping Pong Parkinson at Westchester Table Tennis Club. Pleasantville New York. (Photo/Warren Rosenberg)
(Colorado Springs, CO – March 8, 2022) – USA Table Tennis ("USATT") and PingPongParkinson, a non-profit organization based at the Westchester Table Tennis Center in Pleasantville, New York, today announced that the 2022 US National Table Tennis Championships in Fort Worth, Texas, will offer three events for persons diagnosed as living with Parkinson. This is believed to be the first time in history that a national sport federation has offered events for persons living with a Parkinson diagnosis in the country's National Championship Tournament.
"We are so pleased to partner with PingPongParkinson to offer these special events at our US National Championships," said the Chief Operating Officer for USATT Virginia Sung. "USATT is committed to a completely inclusive culture. We are constantly seeking new ways to offer opportunities for all persons to play our sport. Of course, we believe that table tennis has beneficial health impact for everyone, but the evidence supports a conclusion that this may be particularly true for those who might be dealing with the symptoms of a neurological disorder such as Parkinson. We're extremely excited to see the players who enter these historic events in Fort Worth, and we would expect the championship matches in the Parkinson events to be played on our Show Courts to highlight these courageous athletes."
"We're very grateful to the USATT leadership for taking this bold step to include specific events in this world class table tennis event for persons diagnosed with Parkinson," said Nenad Bach, a Croatian-American musician and rock star who leads the team of innovators at PingPongParkinson. "For over five years, our organization has been working to bring the positive health benefits of playing table tennis to persons living with Parkinson. We are doing all we can to bring awareness to our cause, and we can think of no better way to advance this effort than to be a part of America's National Championships."
PingPongParkinson was launched in 2017 with the goal of halting the progression of Parkinson's Disease by utilizing ping pong as a form of physical therapy. The organization's model is based on the concept of neuroplasticity, which is the brain's capacity to make new neurons and connections through challenging physical exercise. The original idea behind this commitment was inspired by Mr. Bach, who had been diagnosed with Parkinson and noticed that his motor symptoms and mood were improved by playing ping pong. The non-pharmacological approach to his treatment was encouraged by his neurologists who confirmed his improved status. Although medication remains the focus in the treatment for Parkinson, there is compelling evidence for the need for a regular exercise program in managing this disease.
Three events will be offered for persons living with a Parkinson diagnosis at the US Nationals based on the level of severity of the individual participant's symptoms – low, medium, or advanced. Persons interested in playing in these events will be evaluated and placed in the proper classification prior to the tournament in Fort Worth. More information on participating in these events can be obtained by contacting USATT at admin@usatt.org. More information on PingPongParkinson can be found at www.PingPongParkinson.org.
End.21 03-08a