California Are You Ready for SQT?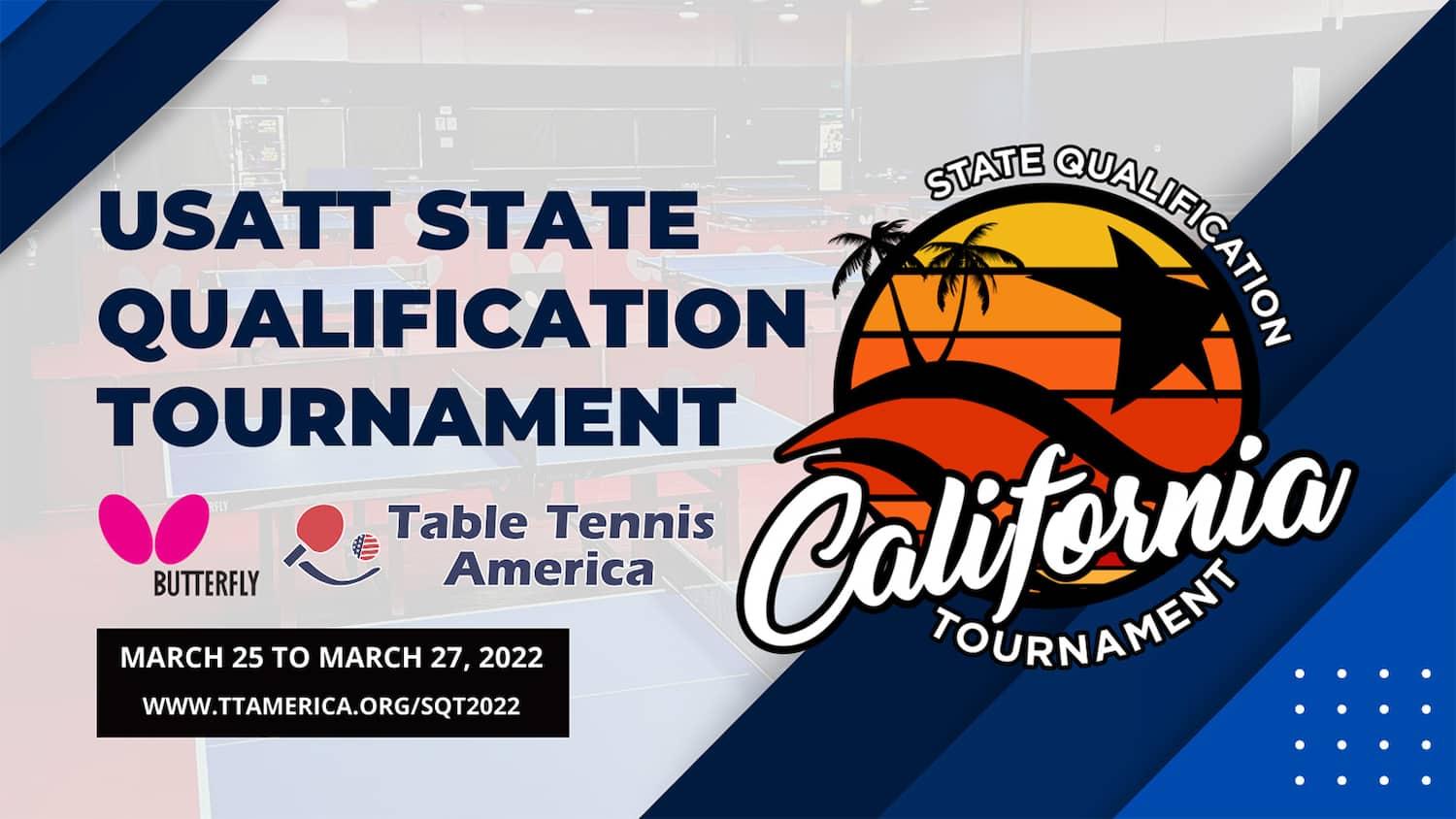 The US Nationals California State Qualification Tournament will crown Event Champions in Fremont, California, on March 25 – 27, 2022. Championship Event winners will claim their titles and bragging rights for an entire year.
Table Tennis America is looking to host the best players in California at the 2022 California SQT. There are twenty USATT Certified Clubs in California, and many of them are located directly in the Bay Area.
If you are up to the task of becoming a California Champion, you may find the state's second annual SQT registration is on Omnipong.
TTA believes that players should seize the opportunity to play at the California SQT. Manasi Dharne, TTA Program Director commented, "By attending the SQT it provides a gateway to the Nationals main draw if you qualify. That's an opportunity one should grab."
All California state residents that are US Citizens may enter Championship Events and earn a free entry in the 2022 US National Table Tennis Championships in Fort Worth, Texas, July 2 – 7. Seeding in the main draw will be optional for SQT event winners.
All USATT Members that wish to play in the rating events may also sign up on Omnipong and compete for cash prizes. Ratings events will include U-2400 RR U-2200 RR, U-2000 RR U-1800 RR, U-1600 RR, U-1400 RR, U-1200 RR, U-1000 RR, U-800 RR, and U-600 RR.
Open events will include U2400, U2200, U2000, U1800, U1600, U19 Boys - U1400, U19 Girls - U1200, U1000, U800, and U600.
The events are set, the location is decided, and we are two weeks out from this year's California event. It begs the question, California, are you ready for SQT?