Inaugural Virginia State Qualifier Rallies Member Base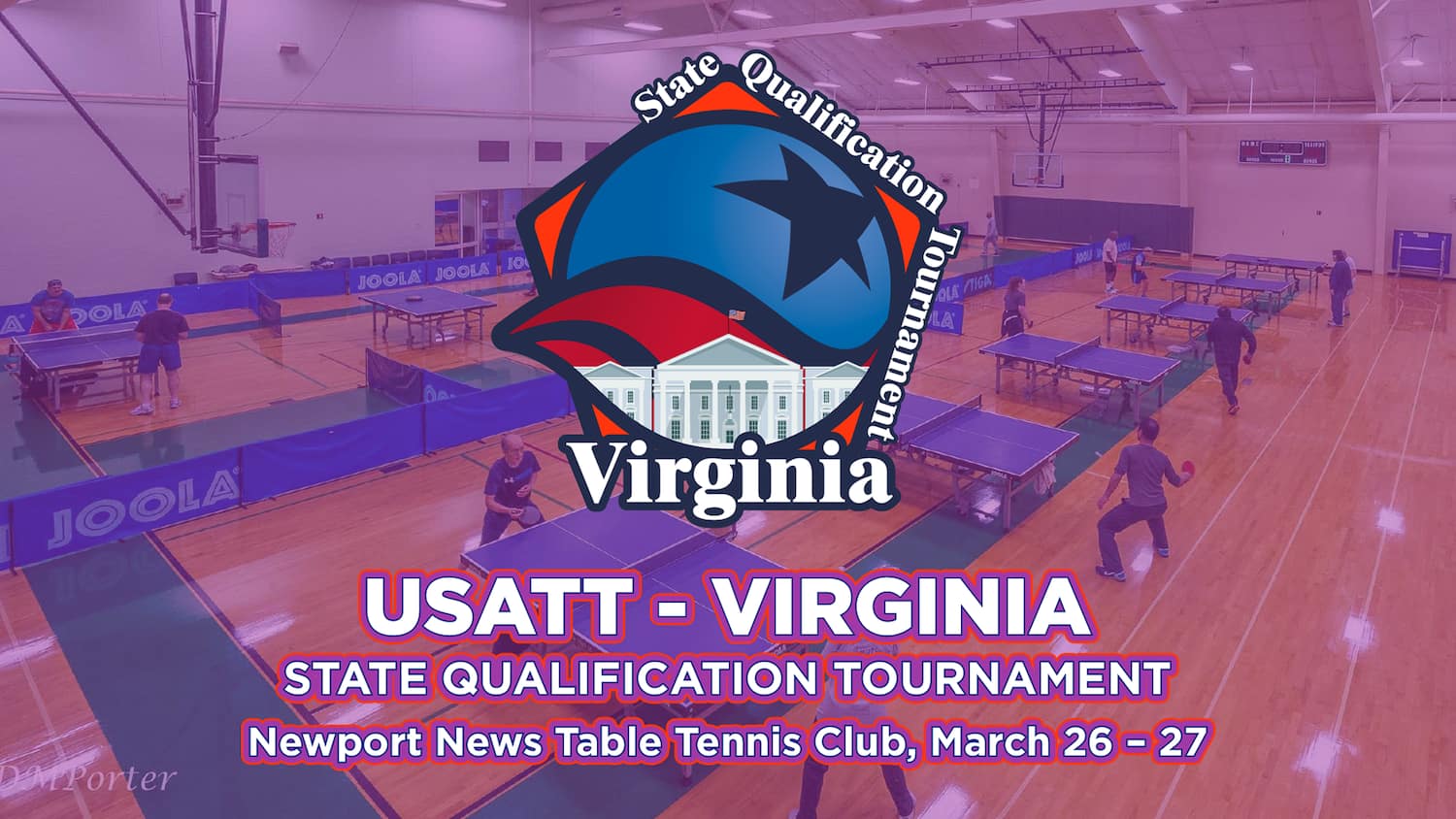 Newport News Table Tennis Club is playing host to the 2022 Virginia State Qualification Tournament. On March 25 – 27. On the line for 31 possible Championship Events will be free –entry into the 2022 US National Table Tennis Champions only a few months away on July 2 – 7 in Fort Worth, Texas.
You may find the Virginia SQT entry form here and register to sign up for the sanctioned tournament on the Omnipong website.
The Virginia membership base is showing out with over 50 registrants for the tournament and counting.
This Virginia event marks the first time the state will hold a State Qualification Tournament. The SQT will allow athletes the opportunity to bypass Regional Qualification Tournament with an option to be seeded in the main draw at the 2022 USNTTC. Event Champions will also gain free entry at the 2022 USNTTC.
Newport News TTC has scheduled rating events at their 2022 SQT that are open to all USATT Members, citizen or not, and Virginia residents or non-residents.
The open events include Open Singles, Under-2000 Singles, Under-1800 Singles, and rounds out with a Hard Bat RR event.
Judging by the number of participants thus far, the 2022 US Nationals Virginia SQT is shaping into a competitive month end tournament.
If players just want to earn some open prize money, or any Virginians are up to the task and title of state champion. We'll see you at Newport News TTC from March 25 – 27, 2022.