USATT Extends Deadline for Member Clubs to Submit Bid to Host US Nationals Regional Qualifying Tournament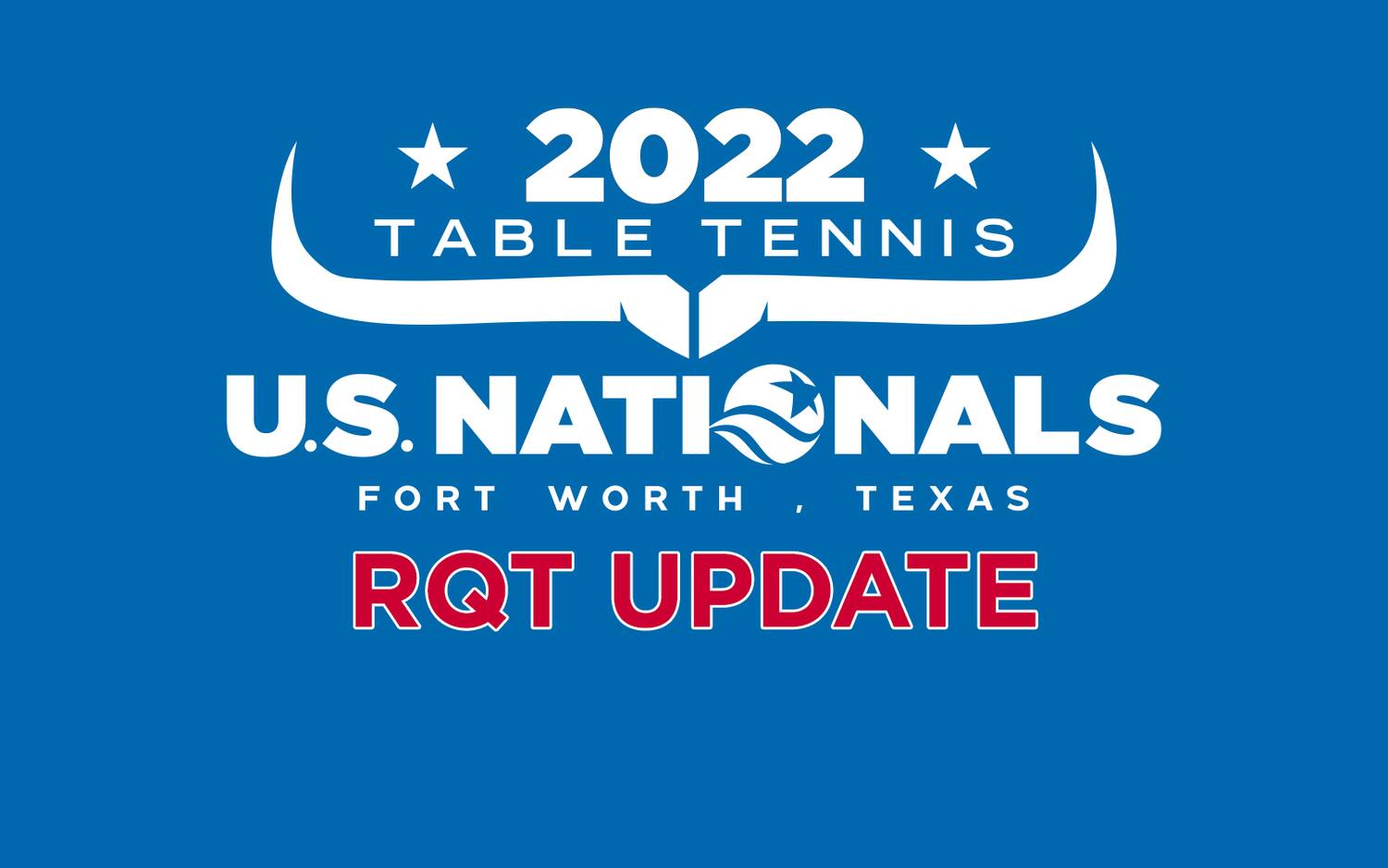 Interested Clubs Can Submit Bids to Host the RQT Through Tuesday, March 22, 2022
(Colorado Springs, CO – March 16, 2022) – USA Table Tennis ("USATT") today extended the deadline for USATT Member Clubs to submit a bid to host the 2022 US Nationals Regional Qualification Tournament ("RQT") to March 22, 2022.
The Request for Proposal for a USATT Member Club to host a RQT can be found here. As set out in the RFP, the RQTs must be held between April 15 and June 12, 2022.
There will be one Club selected to host the RQT in each of the eight USATT Regions. The states comprising each Region are set out on USATT's website at: https://www.teamusa.org/USA-Table-Tennis/USATT/Directors-and-Officials/Sanctioning-Coordinators.
USATT requests that clubs interested in hosting the RQT be as detailed as possible in their submitted bid, which can be sent directly to USATT Chief Operating Officer Mark Thompson (Mark.Thompson@usatt.org). If there are multiple bids in one Region, the evaluation process for selecting the host club will be conducted by USATT's Tournament Committee working in conjunction with the organization's chief executive officer.
This year, USATT is seeking to give more control and latitude to the club hosting the RQT with respect to managing (i) the Prospectus and Entry Blank; (ii) the events that are offered (including ratings events, which of course would not lead to qualification at the 2022 US Nationals in Fort Worth – but do seem to help drive traffic to the event); (iii) the amount it costs to play in each event in the tournament; (iv) the management of player registration; and (v) the collection of registration fees.
Please feel free to call (719-866-2258) or email Mark Thompson with any questions regarding the RQT bidding process.
End.22 03-16a