Westchester TTC Looks to Crown State Champions in April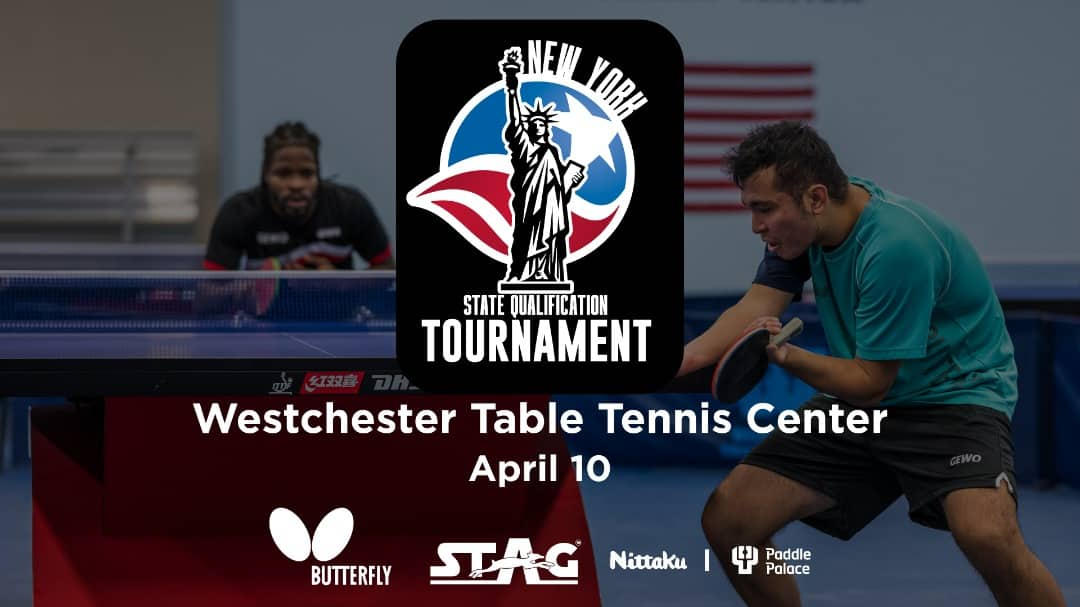 Westchester Table Tennis Center is set to host the 2022 U.S. Nationals New York State Qualification Tournaments. The dates for the event will be April 9 – 10, 2022.
Westchester TTC is 21,500 square feet of table tennis, and the club is charging into 2022 after having hosted the T2 Season 2 finals, HOF Cup, and Jr. National Team Trials in 2021.
All the while, the club consistently hosts monthly 4-star tournaments all year, drawing leading players from across North America and around the world, and awarding more than $70,000 in prizes annually.
This event marks the second consecutive New York SQT at Westchester TTC, and here is this year's Entry Form.
SQT Championship Event winners will progress to the 2022 U.S Nationals in Fort Worth, Texas, with free entry and the option to be seeded in the main draw. SQT winners may decide whether to bypass Regional Qualification or hone their skills before the 5-star Texas event in July.
Beyond free entry to U.S. Nationals, WTTC Club Owner Will Shortz noted that the New York State Title is also on the line during the event, "The tournament doubles as the New York State Table Tennis Championships. There are 14 events for men, women, girls, and boys. The winner of every event will win a handsome glass trophy with their name engraved on it... and the right to be called New York State champion."
Westchester sees some of the best table tennis in the country, and Shortz is ready to crown a state champion stating, "If you're a table tennis player who lives in New York, whether you're a U.S. citizen or not, this is your chance to test yourself and show us what you've got!"
Westchester Table Tennis Center
175 Tompkins Avenue, Pleasantville, NY
Phone: (914) 741-0738
Email: westchesterttc@gmail.com