2022 Silicon Valley Teams Tournament Finals Livestream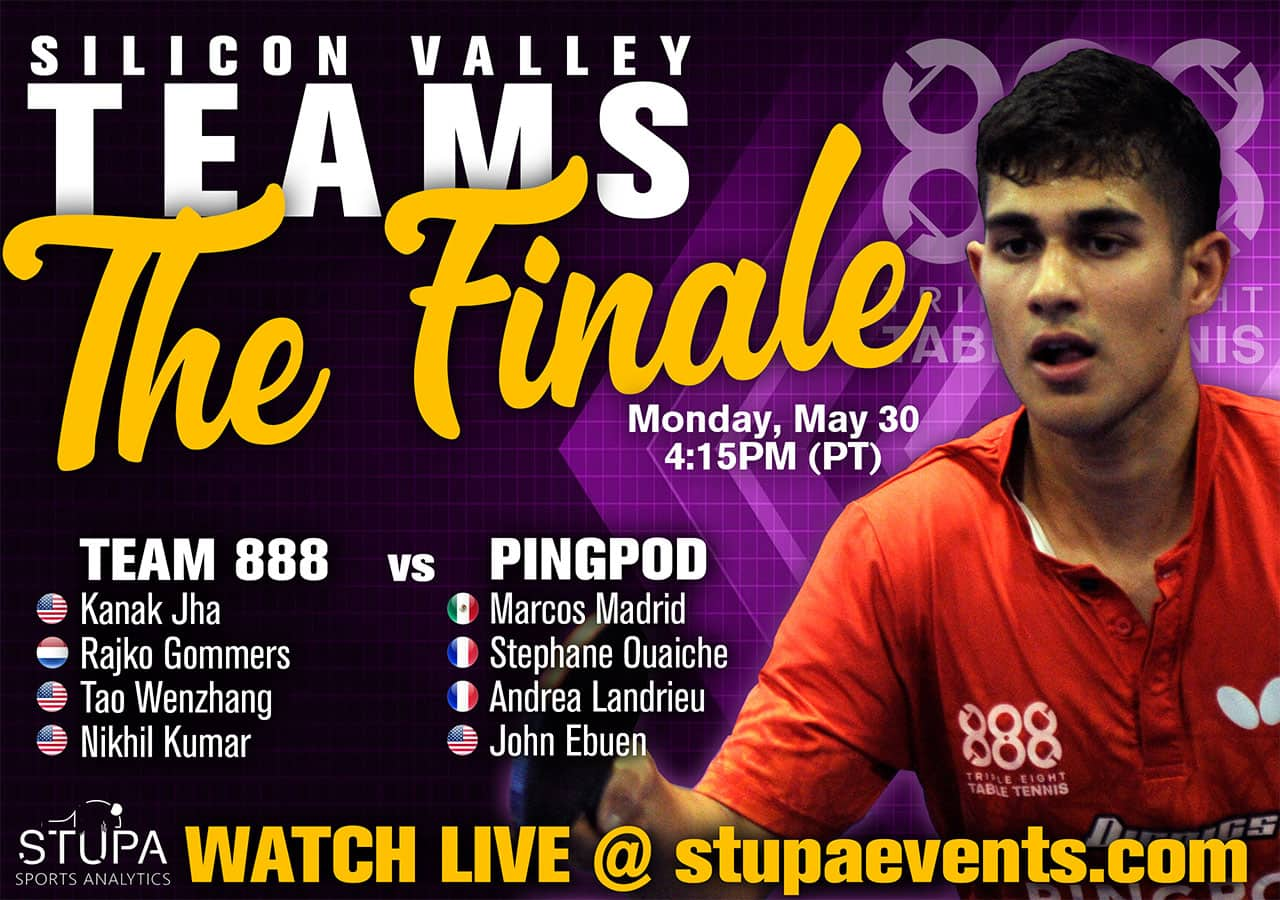 888 Table Tennis Center's Silicon Valley Teams Division 1 Final will stream live from Burlingame, California Monday, May 30, 2022. The livestream for the tournament finale will begin at 4:15 p.m. Pacific.
Team 888 will face off against Team Ping Pod in the tournament finale. In the Division 1 semifinals Team 888, led by Kanak Jha, defeated Liam Pitchford and Team England 4 matches to 3 (16 – 11 games).
For the other half of the Division 1 semifinals, Marcos Madrid and Team PingPod finished ahead of Equipe 888/Pingpod led by Quentin Robinot in four straight matches (12 – 5 games).
DIVISION 1 FINALS MATCHUP
Team 888
Kanak Jha
Rajko Gammers
Tao Wenzhang
Nikhil Kumar will face
Team Pingpod
Marcos Madrid
Stephanie Ouaiche
Andrea Landrieu
Jon Ebuen
The results for all divisions in the 2022 Silicon Valley Teams Tournament may be found on Sportfist.