USA Begins 2022 Pan Am Champs Medal Run with a Pair of Team Event Silver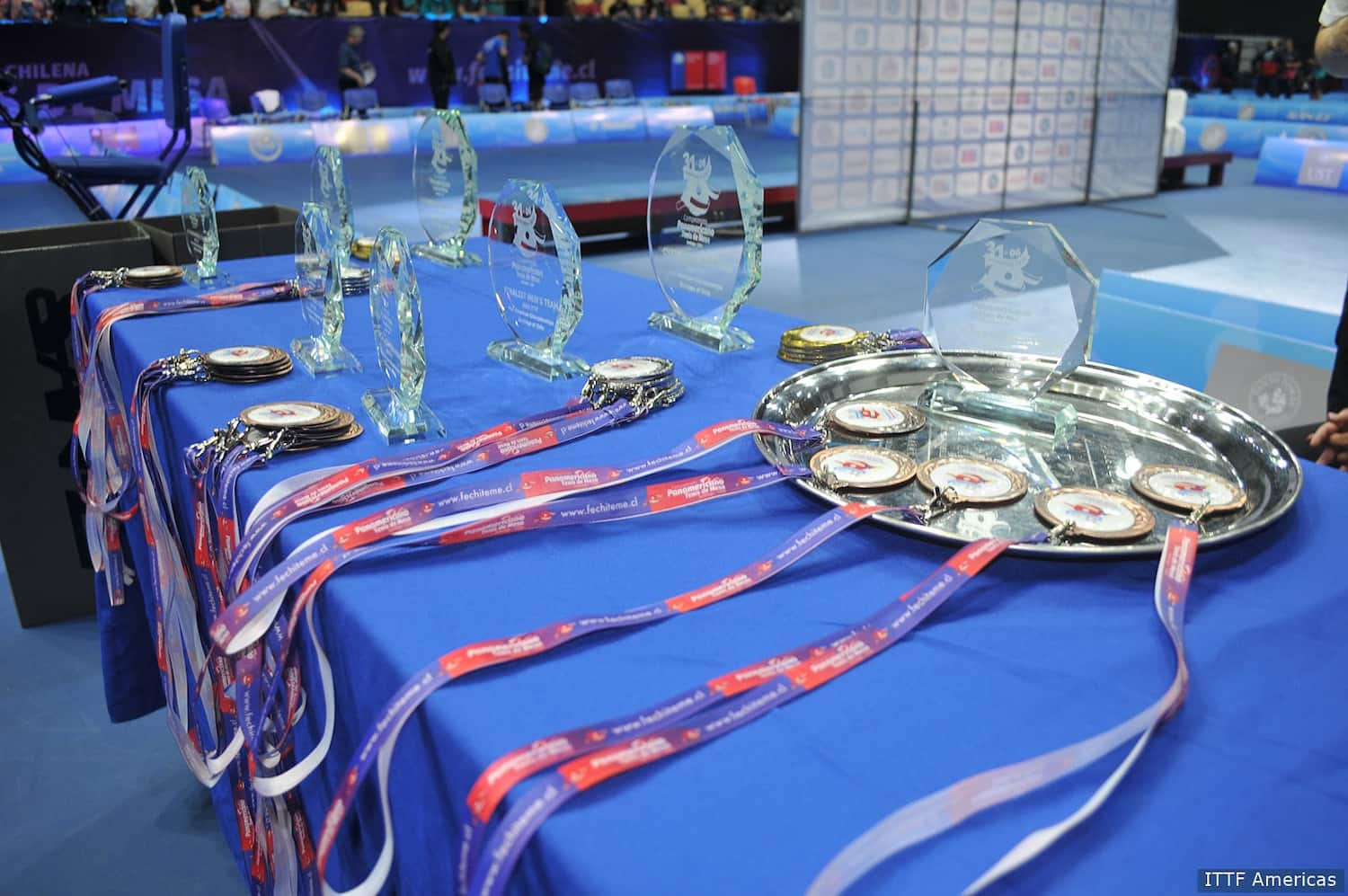 The U.S. Men's and Women's teams have started the 2022 ITTF Pan American Championships with a pair of silver medals in the team events.
The men's team ended their team event against Brazil with a score of 3-2 and finished with a silver medal. Sharon Alguetti, Kanak Jha, Nikhil Kumar, and Jishan Liang competed for the U.S. men's side during the team event.
U.S. Men's Team head coach, Mark Hazinski commented, "I thought the team played very well. We were able to win our first two matches against Cuba and Argentina, who are very tough teams, 3-0 both matches. I felt what set us apart was our strategy and mental toughness when the matches were close and I was very impressed with our team spirit and support."
Throughout the men's team event, Hazinski, found the results to be a positive building block for the rest of the tournament events.
"We lost 3-2 to Brazil in the final very close, which I was hoping we would be able to pull out, but they were a little too strong in the end. Kanak was able to beat Hugo Calderano, current #6 in the world, for the first time ever and he beat him 3-0, which was very impressive," commented Hazinski.
Also facing Brazil in their team event final was the U.S. Women's Team. Taking the silver medal in the 3-2 final were Sarah Jalli, Rachel Sung, Amy Wang, and Lily Zhang.
Gao Jun, the U.S. Women's Team head coach, found herself pleased with pleased the team event results, "There is big chance to win some medals in singles and doubles and Mixed doubles."
The U.S. women delivered strong performances pushing through Mexico and Puerto Rico in the team event quarter and semi-finals.
Moving into singles and doubles matches, focusing on every match will be the approach Coach Gao's team members will take in the upcoming rounds of the Pan Am Championships.
The next matches scheduled for the 2022 Pan Am Championships center around the men's and women's singles and doubles live streaming from ITTF Americas.