Wang and Kumar Take Mixed Doubles Silver in Chile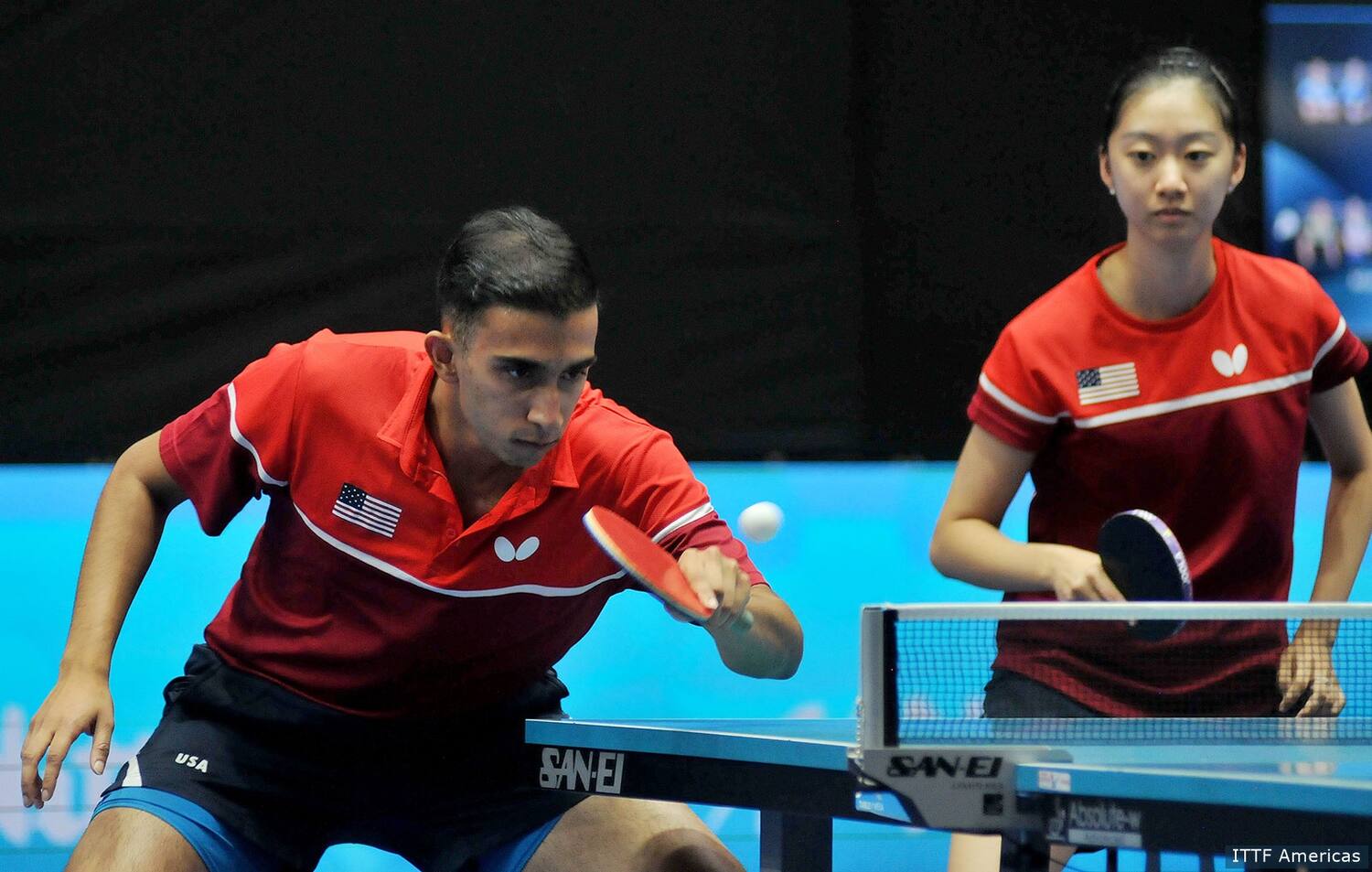 Amy Wang and Nikhil Kumar earned the silver medal in mixed doubles table tennis for the U.S. at the 2022 Pan Am Championships in Santiago, Chile.
The two California products battled out of the round of 32 for their shot in the mixed doubles final versus Brazil, a team who proved tenacious in the team event and doubles event settings throughout the championship events.
Wang and Kumar came out of the gate with high energy and remained consistent for the duration of the mixed doubles event. The U.S. partners defeated Cuba and Chile in the earliest stages of the knockout rounds. In the quarterfinals, the U.S. pair scored a significant victory topping Eugene Wang and Mo Zhang representing Canada.
Wang and Kumar's momentum through the quarterfinals carried through a back-to-back game five finishes with a win against Argentina in the semi-finals. Into the finals, the young U.S. elite fell short of Brazil's Bruna Takahashi and Vitor Ishiy in four games.
Notably, Kanak Jha and Lily Zhang reached the quarterfinals in the mixed doubles event. They ended just one game short of the semi-finals, going the distance against Chile's Paulina Vega and Nicolas Burgos.