Ohio Winter Camp to Utilize the Power of Teamwork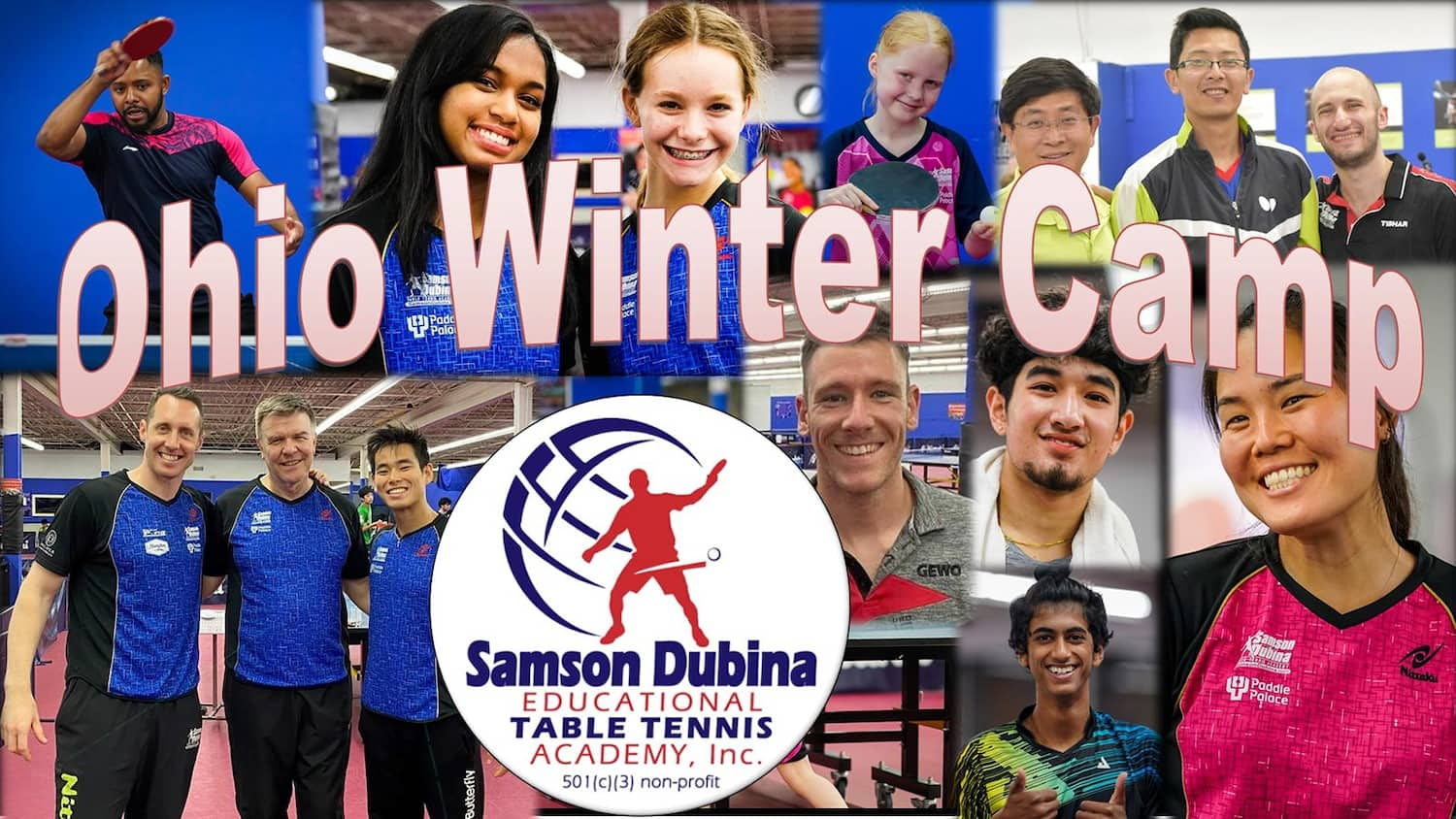 Ohio Winter Camps
Dec 27 - Jan 6
Many people ask the question, "Is group training better or private lessons?"
Elite coaches all agree that it is a combination of both - the personalized details of working with a coach and the application of practicing these skills again and again with a full variety of training partners.
Here at the Samson Dubina Table Tennis Academy, we believe BOTH can be accomplished at the same time! How is that possible? For our group training and camps, we have a structure with specific targeted themes for each of the drills. At the same time, we have a team of expert coaches that go from table to table and personalize the drills and game-situations to give everyone the private lesson feel.
Is this method of detailed group training effective?
Absolutely!
Results....
We are overjoyed to have a team of rapidly improving juniors and adults with both domestic and international RESULTS! In February 2022, 16-year-old Sarah Jalli became the first American to win a WTT event. Last month, 15-year-old Nandan Naresh became the first American boy to reach the final of a WTT event. The month, u15 US National Team Member Andrew Cao defeated one of the 2022 Men's National Team Members. Julia Mao recently was crowned the over-40 US National Women's Singles Champion. This method of teamwork with personal detailed coaching really does work! Both kids and adults are working hard, building life-long friendships, and having amazing results!
Secrets...
Another thing we are passionate about is sharing our secrets. There are many shortcuts to improving your serve and serve return, shortcuts to improving your balance, positioning, timing, anticipation, and much more! Through the interactive lecture, through the unique drills, through the mindset that we help you develop, you will make progress! We strongly encourage you to attend the Ohio Winter Camps! We have two camps of five days each followed by a tournament. Camp #1 is Tuesday-Saturday, December 27-31. Followed by one day of rest. Camp #2 is Monday-Friday, January 2-6, followed by a tournament on January 7.
Ohio Winter Camp #1
December 27-31
Stroke Variations Training Camp
Ohio Winter Camp #2
January 1-6
Tournament Preparation Camp
For more info, feel free to reach out to Coach Samson Dubina tt@SamsonDubina.com or check out all the info online at www.SamsonDubina.com.
For More Info, click the links below:
Official Page
Entry Form
Current Player Listing - Week 1
Current Player Listing - Week 2
Testimonials
Promo Video
Discounted Hotels
Things to Do in Akron
Sign Up Page