Kanak Jha Sprints Through Round of 32 at WTT Champions Macao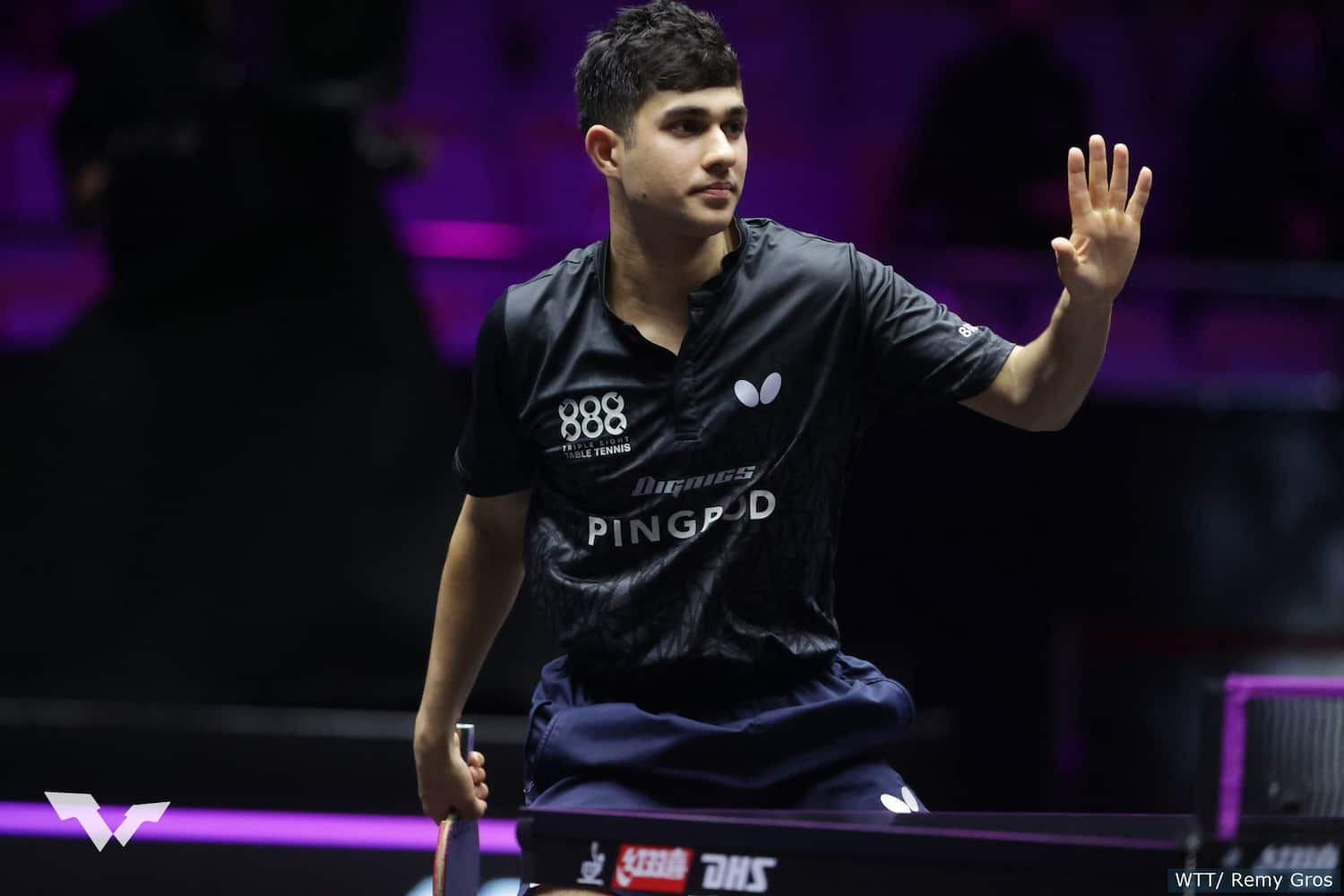 Kanak Jha against Kristian Karlsson in the Men's Singles Round of 32 at WTT Champions Macao. Tap Seac Multisport Pavilion, Macao, China. 2022.
Kanak Jha entered the opening round of 32 hot, coming out of the first round with a solid win at the 2022 WTT Champions Macao against Sweden's Kristian Karlsson.
Jha effectively hugged the table and dominated with short strokes. Playing a parallel match with Karlsson, Jha picked his moments to go cross table and finish while limiting Karlsson's chances to set up his powerful forehand.
Jha led the match from start to finish in games 2 and 3 and toppled the Swedish giant in three straight wins (11-8, 11-8, 11-8) against the swede.
Jha's strong start will have to continue into the round of sixteen with his next matchup against Chinese superstar Fan Zhendong. The match will be on Friday October 21 at 8:15 a.m. ET and 5:15 a.m. PT.
Update:
Kanak Jha took game two from Fan Zhendong but ultimately fell to the Chinese powerhouse in four games in the round of 16. Jha appeared to be playing with a heightened level of poise and has much to build on moving forward following a monster win against Kristian Karlsson and his valiant effort against Zhendong.