A Visit to Chattanooga Table Tennis Club With Lily Yip
What a remarkable experience in Chattanooga, Tennessee last weekend. After I arrived, I went straight to the recreation center where there was a multiple usage space for table tennis, pickleball, badminton and basketball. I received a very warm welcome from tennis legend Alice Tym, a former professional star who loves to play table tennis and John Busby, the president of the" Chattanooga Table Tennis Club". I was excited to play Pickleball with table tennis players. It was a very accommodating venue. I had a lot of fun and some good doubles games with the members. We all went to dinner at BBQ Edley's restaurant downtown.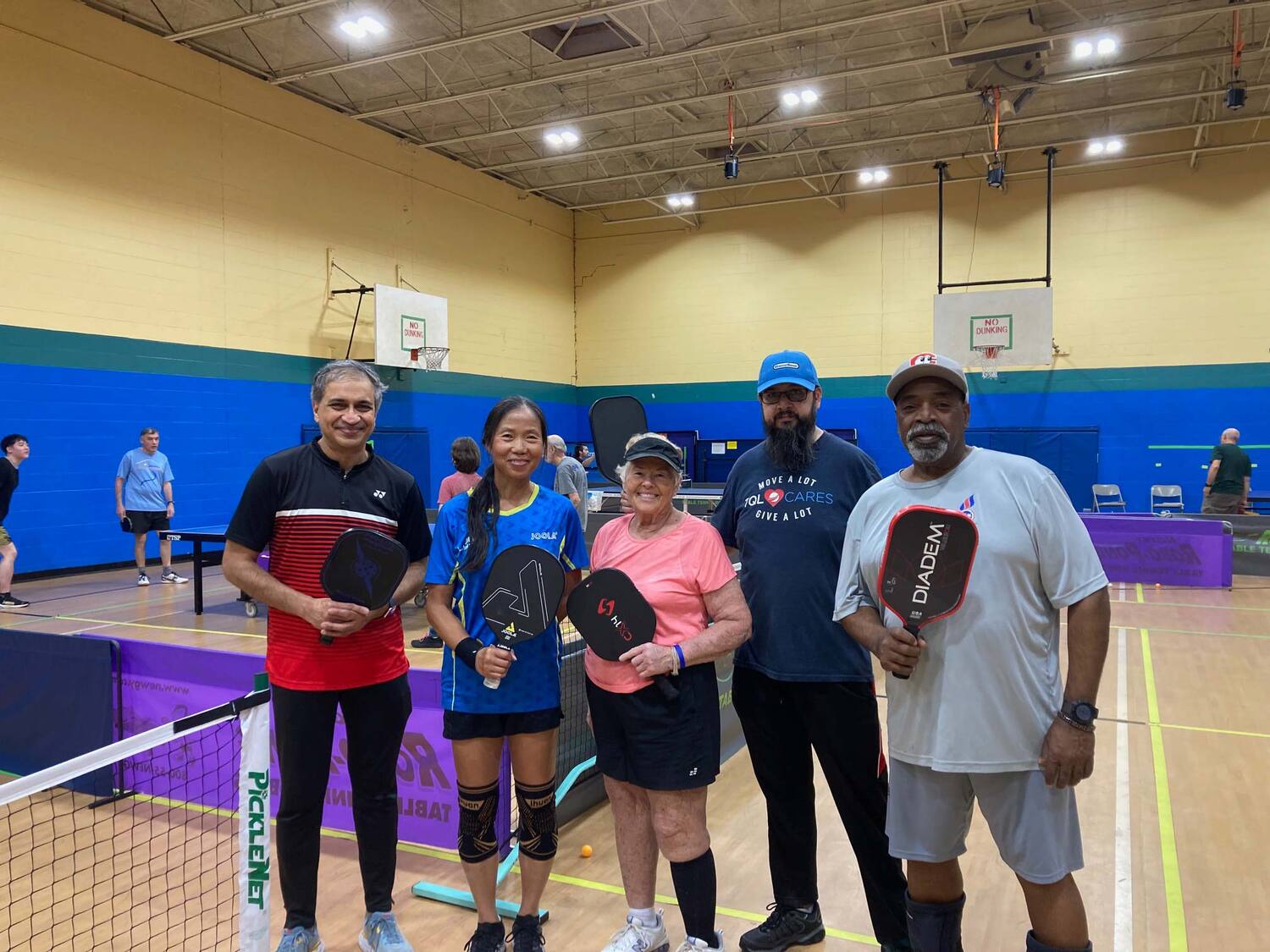 Friday was beautiful weather for outdoor activities. Alice Tym showed me some corrective techniques at " Collegedale Swinyar Pickleball Courts" She brought a professional player and coach to train with me. While speaking to them I found out they all loved table tennis so Alice invited them to the recreation center to play. I believe sports like Tennis, Badminton, Pickleball, and Handball have similar tendencies. It is fun to learn different racquet sports. After lunch, we went to visit a civil war battlefield. It was a very educational experience.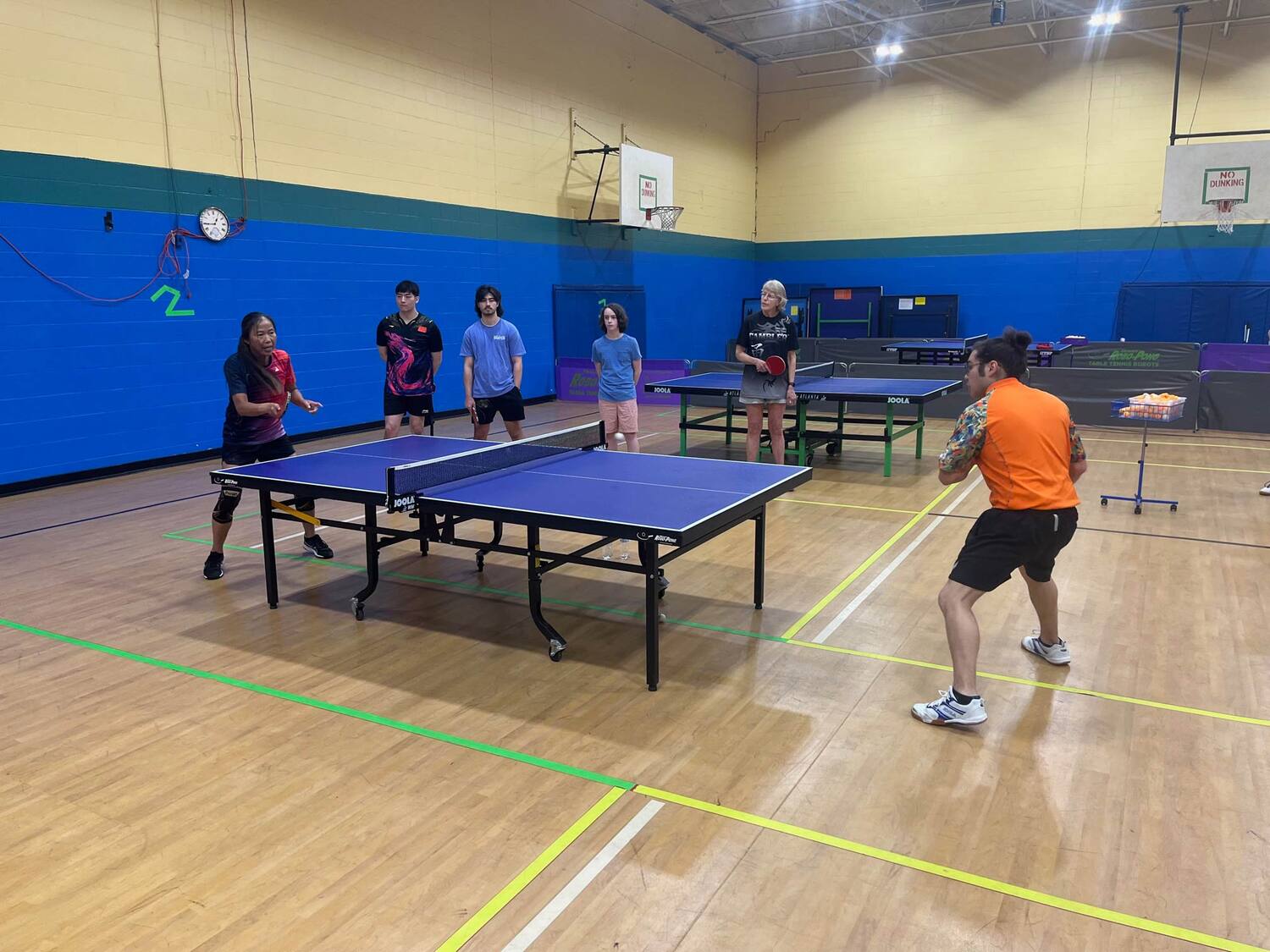 On Saturday I conducted a table tennis workshop from 9:00 am to 5:00 pm. There were 20 participants interested in my coaching. One young boy, 10 years old, showed tremendous promise to become an excellent player. Some of the young men like Roman, Liam and Denny had very good basic strokes; and with more work on their loops against different spin they could become exceptional players perhaps even reaching a level of 2000. Neville was very helpful and assisted me during the clinic. I wish I had more time to share more experiences with everyone but time flies. Coaching was over and I went to a beautiful restaurant called the Boathouse with some members, then we walked on the bridge and we all had a good time.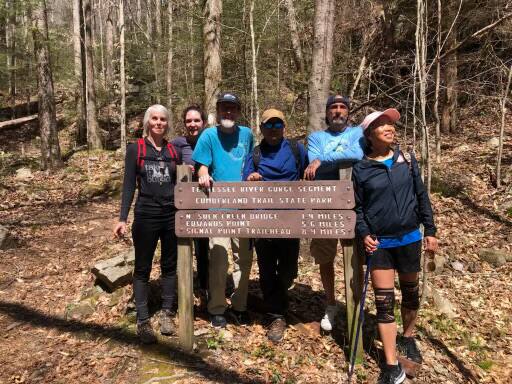 Sunday was another beautiful day for outdoor activities. Tuee Duong, who served in the military for more than 20 years and David Shinn, who is a chopper, came along as well as his mother and wife to go on a hike, it was a great workout. We end the day with dinner at a lovely riverside restaurant. Alice didn't miss dinner with us even though she is always very busy taking care of the animals on her farm.

We all made some wonderful memories together. I hope that the Chattanooga Table Tennis Club with continue to grow, so that more and more people can enjoy the sport I love.