Daniel Gorak and Kayla Goodwin are 2023 USATT Florida State Champions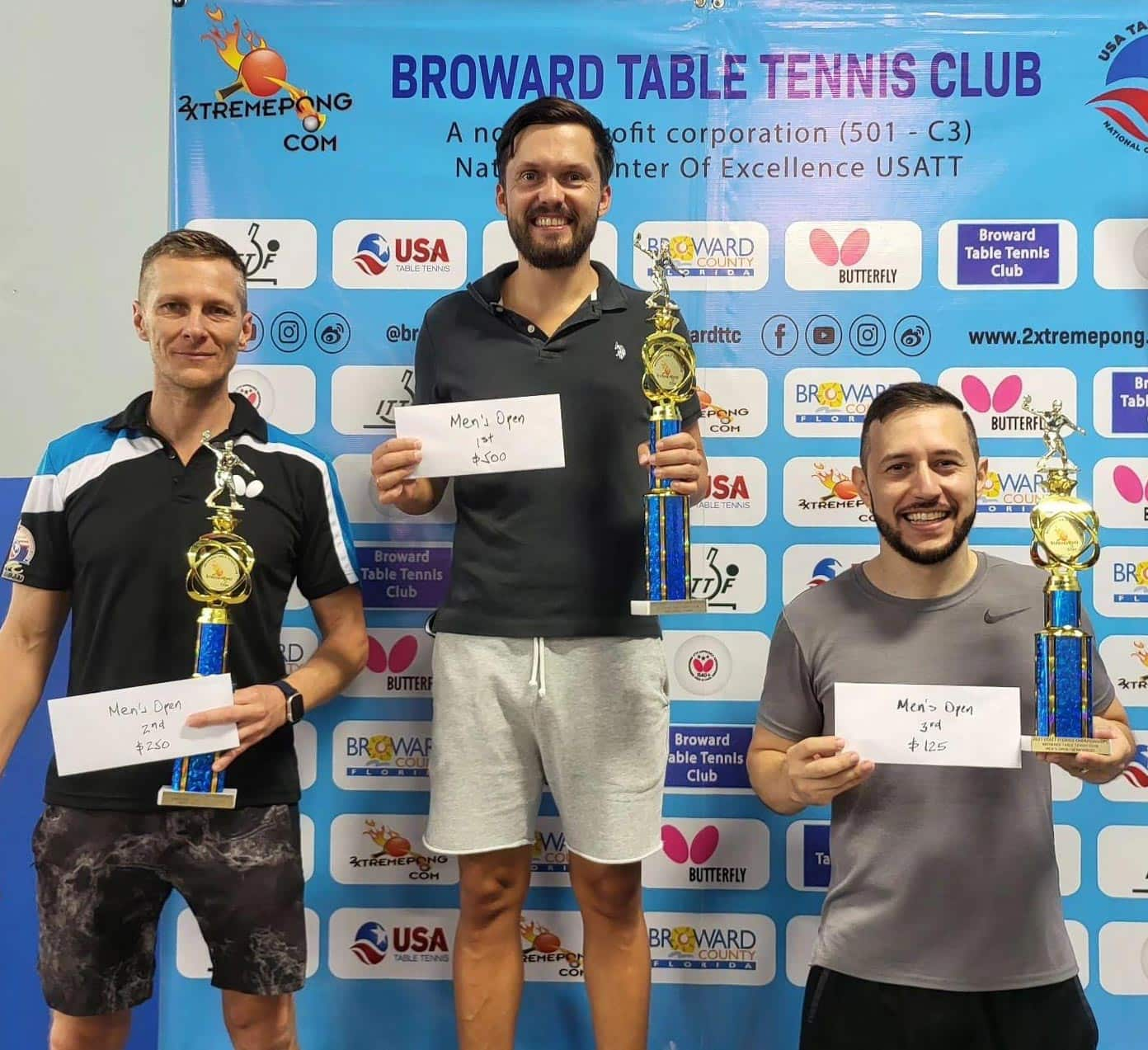 Between March 24th and March 26th, Broward Table Tennis Club hosted the USATT Florida State Championships. The event had 125 players competing in 29 age and rating events, and over $5,000 in prize money. Once again, BTTC showed that when it comes to events, they own the success recipe.
In the Men's Singles Finals, highest seed Daniel Gorak, former Polish Olympian, and highly decorated table tennis player, now residing and playing out of Tampa, FL took on Richard Ciz, originally from Czech Republic now residing in Miami and representing Broward Table Tennis Club. It was Gorak that won in straight games and became 2023 Florida State Champion for Men's Singles. He told us that he "feels happy to be the best in the state of Florida" and he wishes to go forward and become US Open champion where before he reached semi-final stage twice, Daniel also mentioned that he enjoyed the "friendly atmosphere and great organization at Broward Table Tennis Club". When asked about future planspGorak said that he is working on developing young players who hopefully will go on and make US National Team.
In the Women's Singles division, it was teenager Kayla Goodwin, playing out of Englewood, FL and representing her home-club Tampa Table Tennis. She breezed to her opposition and became the 2023 Florida State Championship at only 16 years of age.
In the Juniors event, the top performer was Luis Meija of Broward Table Tennis Club who won Under 21, Under 19 and Under 17 while in the Seniors event Steve Frederico won both Men's Over 65 and Men's Over 70. The Para Wheelchair event was won by Valerie Rolph.
USATT wishes to congratulate all winners and organizing club. More State Championships coming up in April - New York State Championship will be played on April 16 at Westchester Table Tennis Center and Texas State Championship will be played between April 21-23 at San Antonio Table Tennis Club.