19 State Championship Events Awarded to USATT Clubs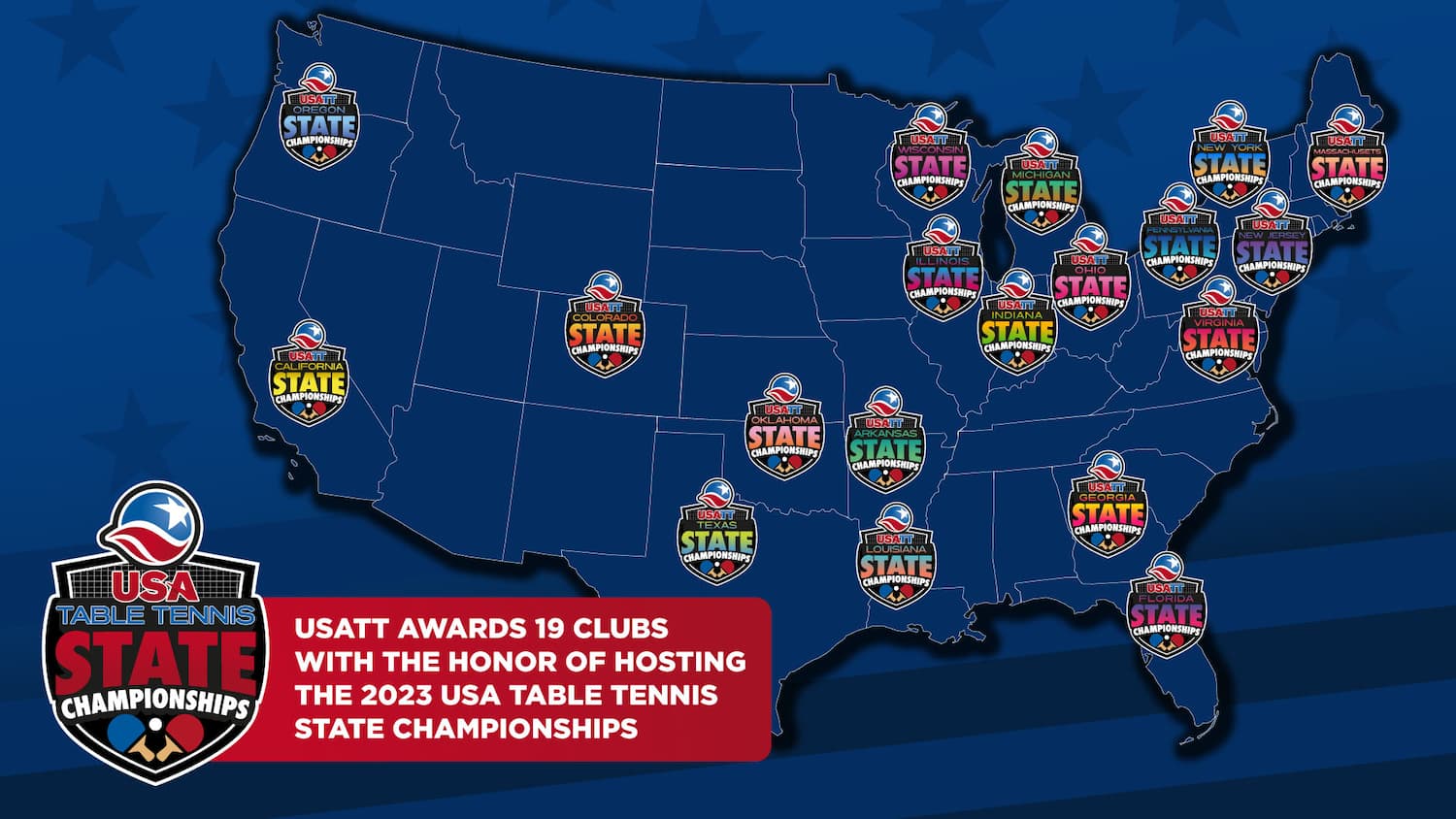 USATT awards 19 clubs with the honor of hosting the 2023 USATT State Championships. These locations were chosen based on applications which clubs submitted to USATT on or before February 20th. USATT State Championships is a prestigious event which will crown the best players in each state. These events provide additional Championship-style opportunities for USATT members to compete and develop their skills while fighting for a worthy state title.
The State Championship events, will not only provide great opportunities for high caliber players but will also grow grassroots programs for the sport of table tennis around the country. USATT will partner with clubs to promote these prestigious events through our media services, ensuring they reach the largest possible number of table tennis enthusiasts.
To sign up to play in your local State Championships, please go to the Events Calendar on the USATT website, where you can find the entry forms for all sanctioned USATT events. State Championship events will run all-year long, so some details may not yet be available. Check back frequently for updates.
Men's and Women's Champions receive a USATT State Champion plaque and will be invited to a "Dinner of Champions" at the 2023 US Open. USATT will cover their dinner expenses as recognition of their achievement in the sport.
Awarded State Championship Locations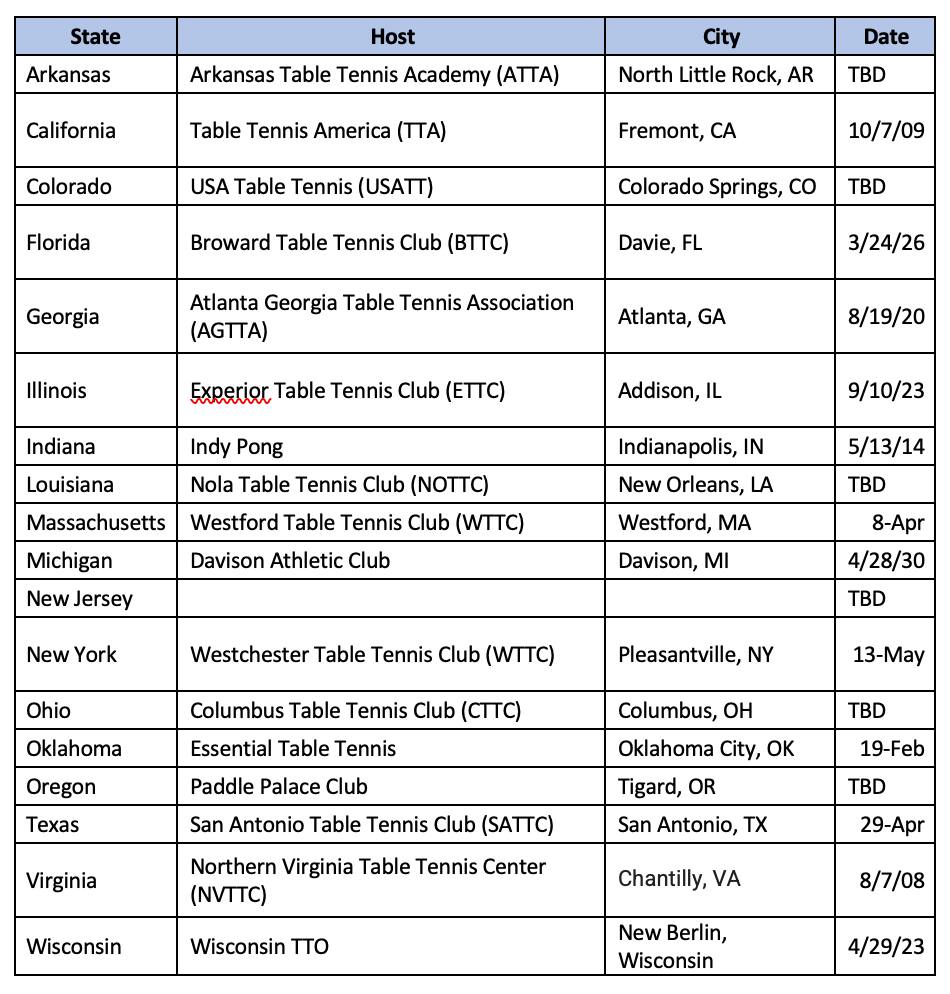 Applications are still open for States that are not listed. To inquire about hosting a USATT State Championship please contact at admin@usatt.org.