Get Ready for 2023 USATT Regional Championships & National Club Team Championships
by Vlad Farcas & Barbara Wei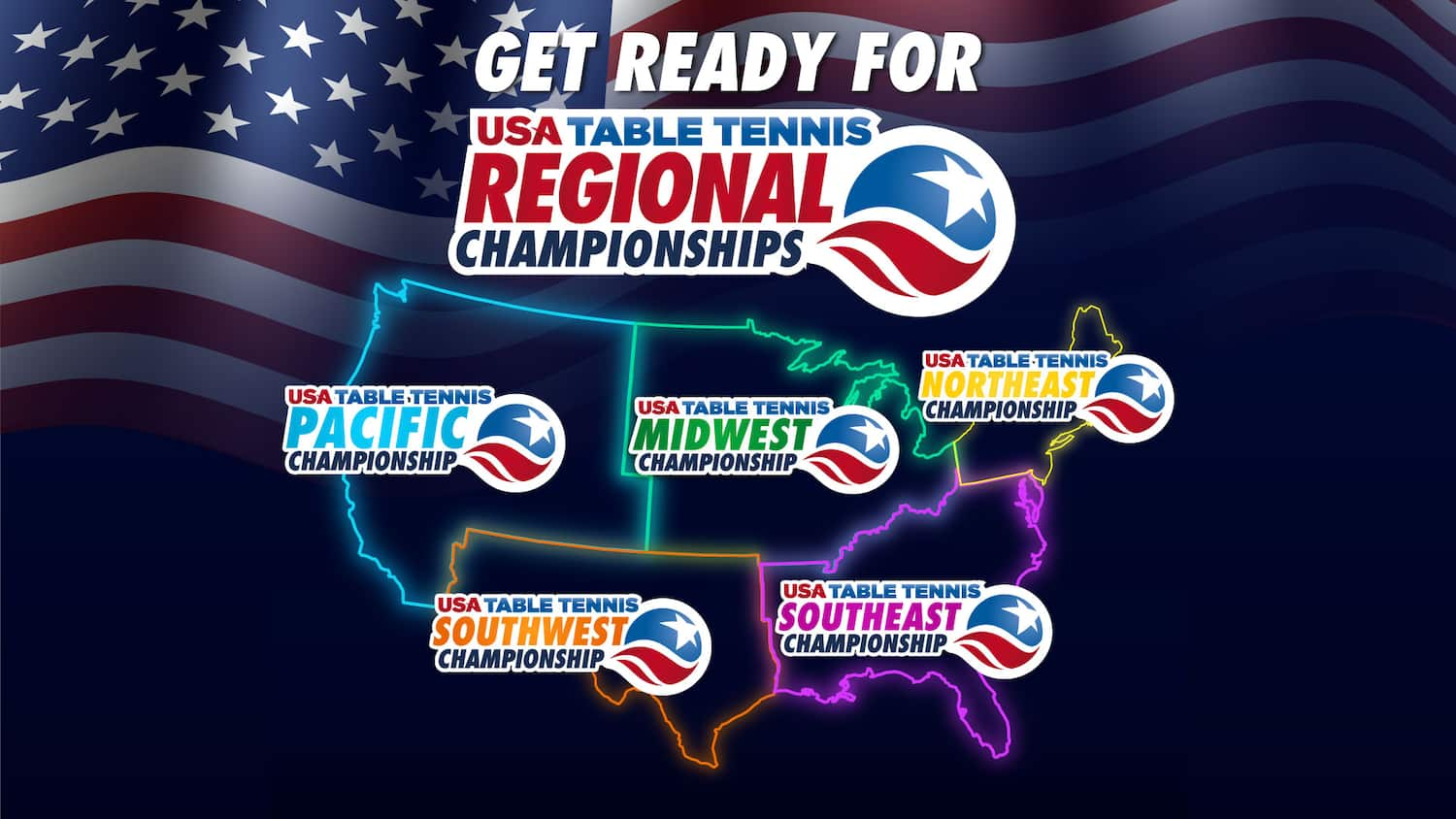 The five Regional Championships awarded, paving way for qualification to the 2023 National Club Team Championships at the US Nationals

USA Table Tennis (USATT) announces five host clubs for the prestigious 2023 USATT Regional Championships. The Regional Championships will bring high-quality and high-caliber competitions closer to table tennis players who may not be able to travel for the US Nationals or US Open. The best of the best in each region will compete in a series of events that align with the US Nationals, winners from those events will receive free entry to the US Nationals for that specific event.

*Dates subject to change by local organizers
How to Qualify for the US National Club Team Championships
The five Regional Championships will host the qualification for the first-ever, National Club Team Championships which will culminate at the US Nationals in Ft. Worth, Texas this July. The top three club teams from each region will qualify to compete in the Club Team Championships at Nationals, with the winners receiving $12,000 in total prize money.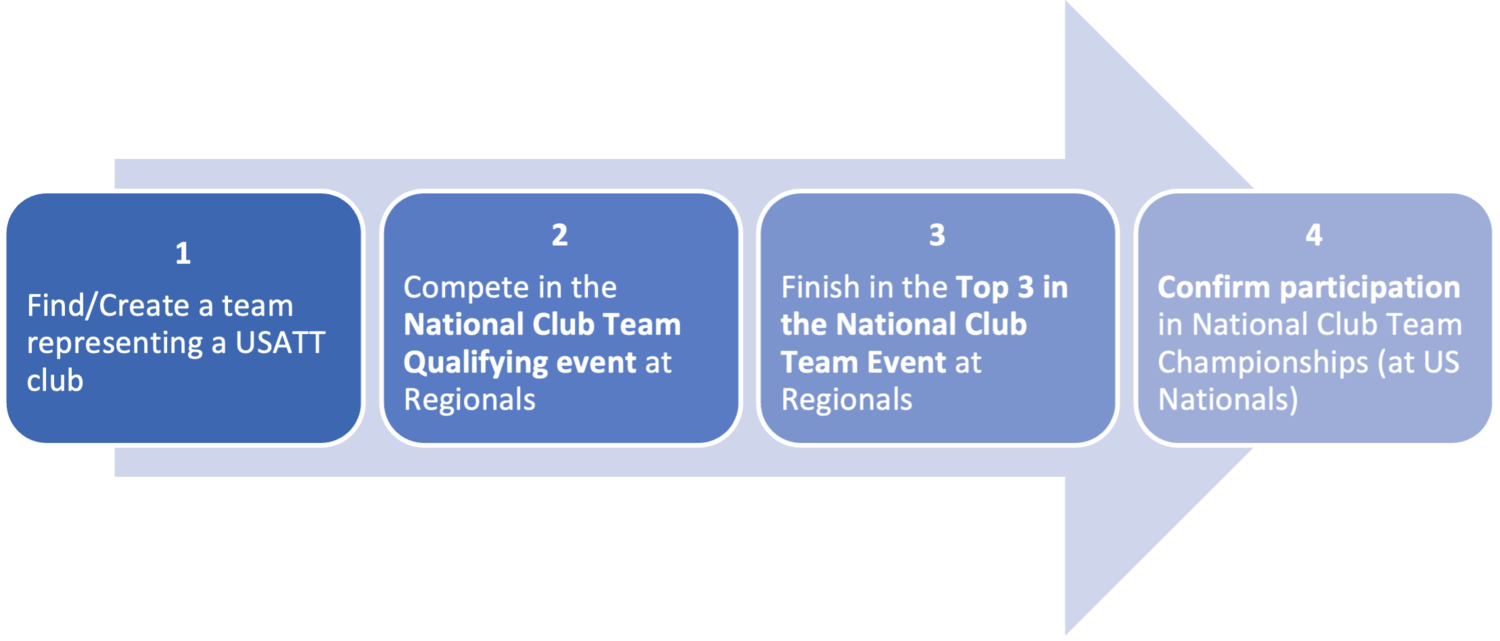 USATT NATIONAL CLUB TEAM CHAMPIONSHIPS – QUALIFICATION DETAILS
Only USATT affiliated Clubs Teams can enter the 2023 National Club Team Championship
No limitation in the number of teams that a club can enter for Regionals, but host clubs may restrict number of teams due to size limitations
The Olympic-Style Team System (Tokyo 2020) will be used for both Regional and Nationals
Roster of Teams must be submitted 48 hours prior to the start of the event
Roster submitted for Regional Championship must be used for the Nationals event
Any alteration of Roster between Regionals and Nationals will not be permitted
Nationals System will be a single elimination draw of 16
A Wild-Card Ranking system will be created to identify the last qualification spots and alternates for the National event
National Club Team Championship – Roster Form
Entry forms will be posted on the Events section of the USATT website in the immediate future. For any questions or concerns please contact admin@usatt.org.