Ian Seidenfeld Upsets Reigning Paralympic Table Tennis Champ To Take Gold Medal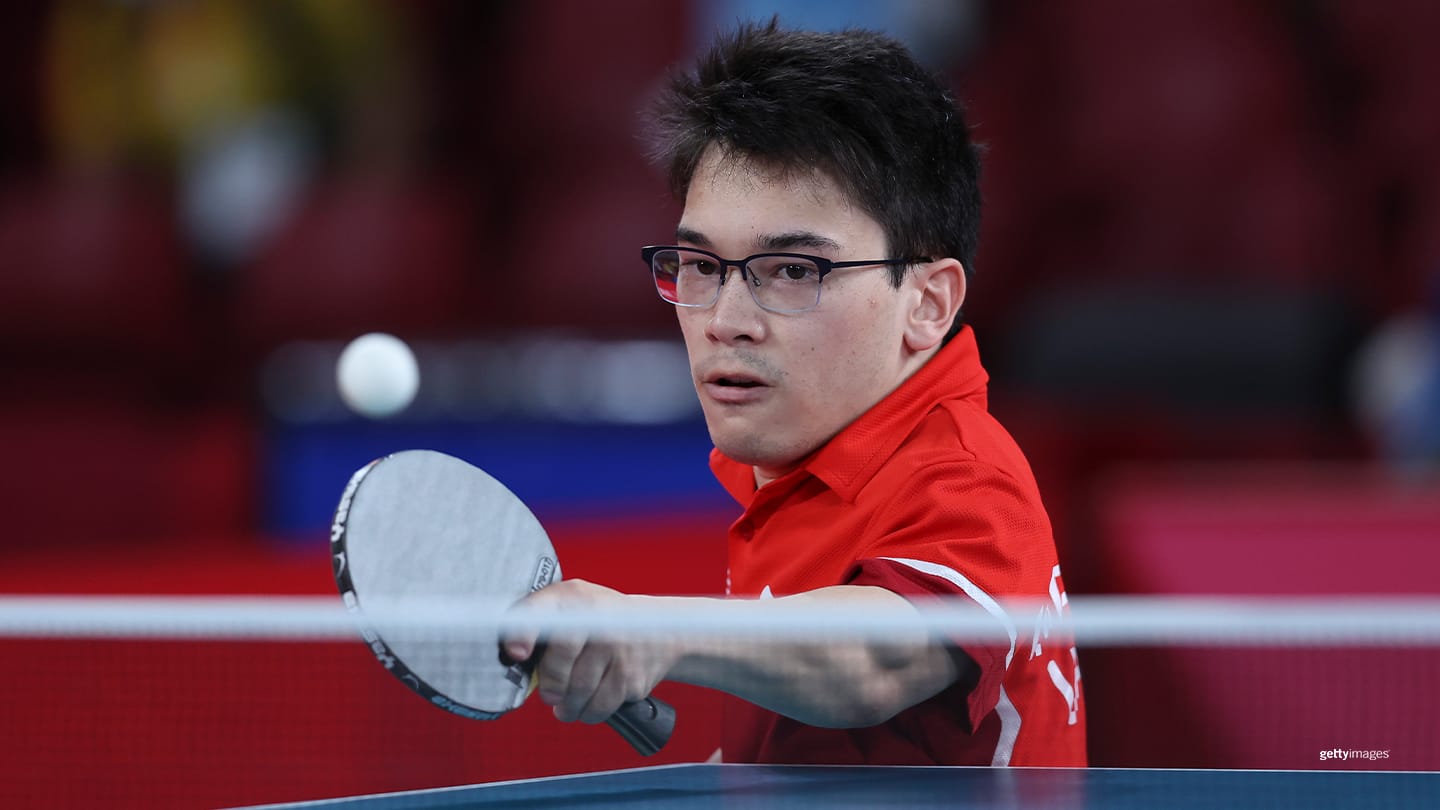 Ian Seidenfeld competes in the men's singles at the Paralympic Games Tokyo 2020 on Aug. 25, 2021 in Tokyo.
Many fathers and sons have shared experiences that they will cherish over the course of their lifetimes, but few can compare with what Mitchell and Ian Seidenfeld went through together Saturday at the Paralympic Games Tokyo 2020.

While father Mitchell — also the U.S. coach — looked on, son Ian defeated the world's No. 1 player and defending Paralympic champion, Peter Rosenmeier of Denmark, 3-0, to win the gold medal in men's table tennis Class 6. After the winning point, Ian ran over and hugged Mitchell.

"I was really just focused on the match up until then," Ian said. "And then I just rushed to him."

Mitchell, himself a four-time Paralympic table tennis medalist, said Ian's gold medal meant more to him than the one he earned in Barcelona in 1992.

"When he started to play table tennis, I knew that he would want to be good," Mitchell said. "And he's had to deal with a lot of pressure because he had to become a gold medalist. And it's very difficult.

"So now he is a gold medalist. He has no more pressure. It was a little too much pressure for a boy to have, thinking that the only way to be successful is to be the best, but maybe it's what drove him to become the best."

The 20-year-old Ian defeated Rosenmeier, 11-9, 11-8, 11-8, at the Tokyo Metropolitan Gymnasium to claim his first gold medal.

"I couldn't have dreamt for anything better," Ian said. "I dreamt of it before the tournament, during the tournament, and now it's coming to reality."

Ian said the key to victory was executing his game plan.

"We kind of had a few notes on what we've done in the past — what worked, what hasn't — and just tried to execute them better than before," Ian said.

"The main thing was that he did a great job of keeping Rosenmeier from making his great shots," Mitchell added. "We realized it wasn't about making great shots, it was about controlling Rosenmeier, because Rosenmeier is such a great player that we didn't want to see him making his big shots. Let him have to work for the points."

Ian said that going in, he didn't expect to beat Rosenmeier, who had defeated him 3-2 in preliminary round play.

"No chance," Ian said. "I thought he was going to really beat me, but I take that mentality with a lot of my opponents. I respect them a lot.

"Rosenmeier I respect more than any Class 6 (player), and most Para players, so I just took that into the game — knowing that he would compete really hard. So, I had to compete really hard, too."

Mitchell said that he and Ian avoided playing each other while Ian trained for the Paralympic Games. The last thing he wanted to do was beat his son and demoralize him.

"He's much better now, so it was good that we went that way," Mitchell said. "We don't need to find out (who is better). I'll accept it. He's the gold medalist now."

Singles competition continues in Tokyo through Monday, but all four U.S. players are now finished. Despite losing in straight sets to eventual gold medalist Feng Panfeng of China in the semifinals, 21-year-old Jenson Van Emburgh still earned a bronze medal in men's Class 3 in his Paralympic debut.

Tahl Leibovitz, 46, a 1996 gold medalist in Atlanta, lost Friday in the Class 9 quarterfinals. Michael Godfrey was eliminated in the group stage of Class 1.
Want to follow Team USA athletes during the Paralympic Games Tokyo 2020? Visit TeamUSA.org/Tokyo-2020-Paralympic-Games to view the medal table and results.

Bob Reinert spent 17 years writing sports for The Boston Globe. He also served as a sports information director at Saint Anselm College and Phillips Exeter Academy. He is a contributor to TeamUSA.org on behalf of
Red Line Editorial, Inc.