US Hall of Famer Errol Resek Loses Cancer Battle
by Sean O'Neill, US Table Tennis Hall of Fame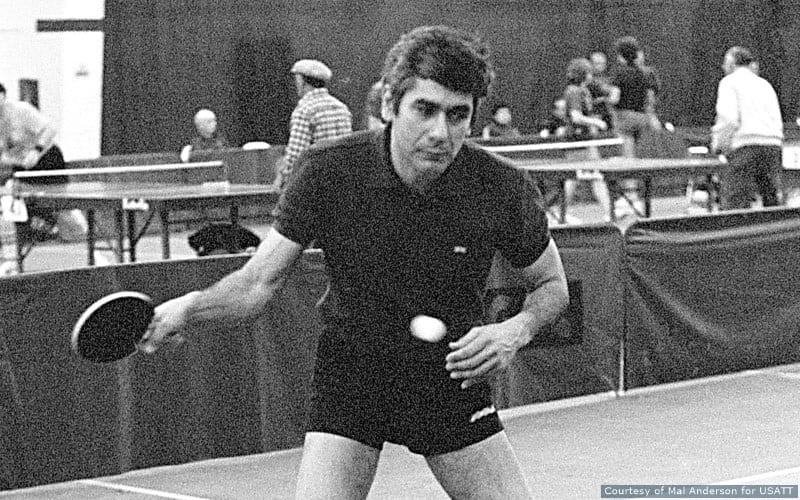 USATT Hall of Famer Errol Resek passed away yesterday after his 3 year battle with cancer. Errol came to the U.S. in the mid 1960's from the Dominican Republic from a table tennis family of accomplished players.
A US Open Team Champion and #3 ranked player in the US, one of his finest moments was making the US 1971 Team for the World Championships that was invited to China for Ping-Pong Diplomacy.
Tim Boggan shared in his Hall of Fame write-up, "Yes, Errol was some competitor—in many a match, he beat quite a number of titleholders, including Danny Pecora, Bernie Bukiet, Dell Sweeris, Jack Howard, Fuarnado Roberts (both at home and in an International tournament in Robbie's native Jamaica), George "The Chief" Braithwaite, Lim Ming Chui, Glenn Cowan, Houshang Bozorgzadeh, Roger Sverdlik, and Mike Bush. All these players, you'll note, were U.S. World Team members. (He beat Canadian World Team members Joe Ng and Alain Bourbonnais too)."
Errol had additional wins over Danny Seemiller, Charlie Wuvanich, Derek Wall and Errol Caetano.
Errol relocated Alaska in the 70s, and was a coach for their team in the Arctic Winter Games. He then went on to win for the 1981-82 season the Triple Crown at these Games.
Errol continued to play in the Veterans for Team USA returned to run the Las Vegas Table Tennis Club and was inducted into the US Hall of Fame in 2012.
---
Connie Sweeris stated, "Errol loved competing in table tennis. We were team mates on the "Ping Pong Diplomacy" trip that went into China. I will always remember his happy and exuberant personality. He will be missed."
Judy Hoarfrost shared, "I am very saddened to hear that my old friend Errol has passed. We shared many special times together in the sport, especially when playing together on the US National Team, including the Ping Pong Diplomacy team that went to China in 1971. I will miss Errol. He was a kind and generous man with a ready smile. My condolences to his friends and family."
USATT CEO Virginia Sung expressed, "It's disheartened to learn Errol Resek, one of the Ping Pong Diplomacy Team members, passed away. On the occasion of the 50th anniversary of Ping Pong Diplomacy, we celebrate Errol Resek's extraordinary life and thank him for contributing and impacting the sport of table tennis in so many ways."
Sean O'Neill, US Table Tennis Hall of
Fame